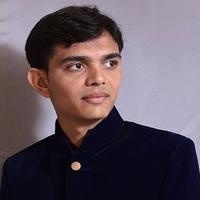 Renish Khunt
Smart - Quality Work At A Fair Price
Average Rating
4.8
(8 ratings)
Apr 2018
Apart from being a little hard to hear (quality of audio wasn't great), Renish was fast and helpful.
Renish was very quick to identify/resolve the issues I was experiencing when attempting to implement a newer version of jQuery in wordpress, rather than the version provided with Wordpress for PCI Compliance purposes - Renish was able to successfully deliver the results I needed to see, I would certainly recommend Renish and will likely be contacting him in the future!
Dec 2017
Renish was awesome! He accomplished my goal very fast and listened well. I highly recommend him for wordpress and PHP projects.
Nov 2017
Renish did a great job assisting me with my issue. I will definitely recommend him.
Dec 2015
It was so simple and Renish helped me in double-quick time. Thank you Renish!
Nov 2015
Could not get the system to work unfortunately.