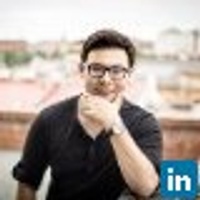 René Huangtian Brandel
$40.00
For every 15 minutes
Experienced product manager at Microsoft leading the product development of Skype Web Control and Skype Interviews. At Microsoft, his goal is to empower B2C communication with the power of Skype alongside ambient and intelligent services of Microsoft to bring consumers and businesses closer together. His strong entrepreneurial background started in university where he founded his first startup "enCourage". After his graduation from Karlsruhe Institute of Technology, he specialized in the rising GraphQL technology.
Taught Java to a 50 people class in university and had continued use in my professional life. Helped shape the lecture content for object oriented programming and design.
React
- 3 years experience
Built sophisticated front-end tools like "graph.cool" fully in React. Strong understanding of GraphQL and how to connect it with React. Extensive experience in Redux and Flux. I won Europe's largest hackathon with a React project.