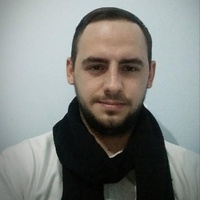 Renato Hysa
I want to change the world and I found the source code :) Teaching others through my YouTube channel and my e-learning platform is what I enjoy the most!
$10.00
For every 15 minutes
Hello my beautiful friend :) My name is Renato Hysa and I am a passionate developer. Currently I am working hard on my YouTube channel providing knowledge to thousand of people that watch my videos daily. The feedback I am receiving is extremely positive, thus I suggest to at least get in touch with me, to send you 2-3 videos to watch from the playlists. 3 things that I love the most are programming, teaching others and psychology. So, I will make sure to teach you A LOT and with my psychology skills (which I hope are good :P) to have a good 1 to 1 relationship :)
Rome (+01:00)
Greek, English
My passion is teaching others. Currently I am working on my YouTube channel as well, which has almost 10.000 subscribers at this moment. Behalf on that, I also own an e-learning platform.
Another course that I teach is Vue JS. I have almost 2 years of experience working with Vue and the feedback I am waiting from my viewers on YouTube and on my platform is amazing! Really excited :)
Building an app in Vue JS (webpack, axios, bootstrap 4, reddit, and infinite scrolling in vanilla javascript)
Diving in First of all, since we are building an app in Vue JS, make sure you have node, npm and the vue-cli installed. If you don't know how to do that… then I GOT YAH BRUH! Here, watch my videos...
Creating APIs in Laravel 5.5 using API resources
For about 2 years I have been using Fractal for my API development. If there was one thing that I always wanted in Laravel, it was exactly that. Transforming your data in order to build better...