Freelance Registry Developers Available for Hire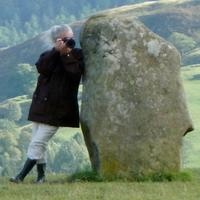 Hire Now
Freelance Registry developer in London, United Kingdom
CTO & Chief Hacker @ ConceptSauce ltd, consultant, poet and author
30+ years systems design and devops, tech lead on many startups. Consultant — introducing and using Docker workflows from dev to deployment, systems automation, lean workflows. Currently developing solutions in nodejs, golang (go), front-end, reactjs, ES6. 

"Whatever the job takes" would be a good motto I guess. Hardware, software, systems design, deployment strategies , linux admin, strategic planning and evaluation, even the odd bit of graphics and making the coffee when needed. Have to admit I'm no good at the coffee part - it's just not my cup of tea :) Have a specific need please ask, 30+ years covers a lot more ground than I put in here. Past clients include: Chaumet jewellers, Atari, Activision, Nomura, Guardian Royal Exchange Assurance, AA, RAC, Pioneer Concrete, MOD, NHS...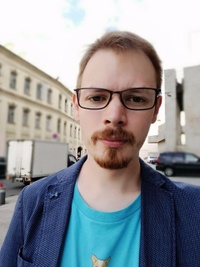 Hire Now
Freelance Registry developer in Moscow, Russia
Ruby (Rails)/PHP (Symfony) Developer
Hi! I am a proficient software developer with tons of experience in building reliable, maintainable and scalable web applications and APIs. I've been doing it for 13 years and I hope that my expertise could help you.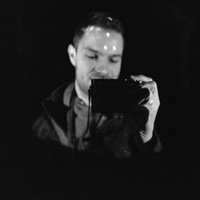 Hire Now
Freelance Registry developer in Bucharest, Romania
Software Development Manager
Helping build the best Analytics product out there. Backend developer at heart. When not on the job, I try to follow the latest in functional programming and whether the Lakers are ever going to make the playoffs again. I can help you achieve your goals and become a better developer in the process.
Hire Now
Freelance Registry developer in Ashburn, United States
Hire Now
Freelance Registry developer in Mechelen, Belgium
Music producing frontend and Swift developer
I am a Frontend / Swift Developer for Apple's iOS Platform with experience as Team Lead of mobile products. I have carried out work for startups and multinationals ( Lexus, Coca Cola, Carlsberg, Sony Ericsson, Philips,... ) alike. More than 15 years of experience. I love going to conferences and always look forward to be inspired by the amazing work of my peers.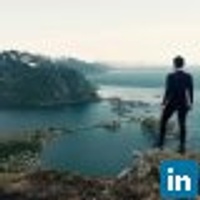 Hire Now
Freelance Registry developer in Wrocław, Poland
(freelance developer ∪ consultant ∪ trainer) ∩ Python
I spend my days coding, learning news stuff and try to get things done, sometimes I fail but is a part of the process. I like to share my knowledge and passion for the things that I love to do, so whether you want to be a programmer or a better programmer I am here to help. I believe there is nothing more important than persistence to achieve your goals, if you have it your are halfway there.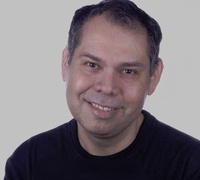 Hire Now
Freelance Registry developer in San Mateo, United States
Devops fanatic with 18+ years of overall experience
DevOps hacker. Love to create infrastructure as automation. http://blog.serverbooter.com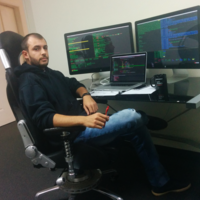 Hire Now
Freelance Registry developer in Ashburn, United States
Senior PHP Web Developer, Laravel Expert, Docker Enthusiast and Open Source Advocate.
Resourceful web developer with excellent back-end, front-end and operations skills. Has over 8 years of practical experience in developing solutions for the web, desktop, mobile and IoT platforms. His current programming stack includes PHP, Laravel, Symfony, PHPUnit, JavaScript, HTML, CSS, SQL, Neo4j, MongoDB, Redis, Linux, Docker, NGiNX & AWS. During his career he wrote code in JAVA SE, C#.NET, C++, Python, Shell & Batch scripting. He is an early adopter of the Laravel framework. Was listed among the top 10 Laravel developers to follow online by the 'Laravel daily' blog. Aside from designing modular software's and reusable components, building and integrating with third-party APIs, provisioning virtualized auto-scalable infrastructures, creating efficient continuous delivery pipelines...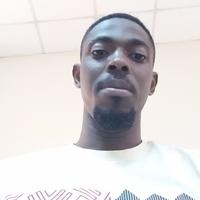 Hire Now
Freelance Registry developer in Lagos, Nigeria
Trainer || JavaScript | jQuery | NodeJS | AngularJS | MongoDB | MySQL | Postgres | Ruby | Ruby on Rails| React|
Helped support an online advertising company based in North America. In addition to maintaining the company's technology stack, he worked with Rails and SQL on PubSquared, a platform that enables publishers to sell their digital inventory to advertisers, to fully automate user account creation Used JavaScript and the MEAN stack (MongoDB, ExpressJS, AngularJS, and NodeJS) to develop an e­commerce platform that allows local merchants to showcase their products and buyers to compare products. Worked to develop a Rails API with an online educational company to build a freelance application for getting jobs for graduates of their various programs.
Hire Now
Freelance Registry developer in Berlin, Germany
Experienced Java developer and DevOps specialist
I'm a Java developer with over 10 years experience. Familiar with other languages such as Python, Ruby, and Clojure. I can support also with DevOps topics, automation, build and deployment, cloud and containers.
Hire Now
Freelance Registry developer in Ashburn, United States
Full-stack software engineer. Experienced with all stages of the software development cycle. Well-versed and multi-year experience with numerous programming languages, paradigms and processes. Udacity Reviewer.
Senior Engineer at Metro Africa Xpress (http://tcrn.ch/1R5bX3o), a last-mile delivery startup, where I lead the implementation of the full lifecycle of our products as well as orchestrating DevOps process within the organisation. I have quickly become a highly skilled developer with the majority of my experience being backend related working with tools such as Python, PHP & Ruby, and working with AngularJS and ExpressJS on the front. In terms of databases I have experience working with both SQL and NoSQL databases, and in relations to DevOps/workflow processes I am a sound user of CI tool Jenkins and have expert experience working with version control using Git - Additionally I am familiar working with testing frameworks. Being a keen learner, I do my best to keep up with current t...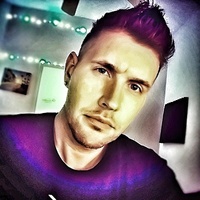 Hire Now
Freelance Registry developer in Ashburn, United States
Full Stack Developer/DevOps & Course Instructor/+10 Yrs
I love programming. I've been doing it since I was a little boy at 12, I suppose it's just how I think! - Quick List: DevOps, Docker, Provisioning, AWS/GCloud/VPS, Node, REST, Python, PHP and any Framework, Vue, Angular, Ubuntu, Bash, etc. - Custom App Inquiry @ hello@jream.com - Free Lessons @ https://youtube.com/JREAM - Full Training Courses @ https://jream.com - I really enjoy teaching!
Hire Now
Freelance Registry developer in Irvine, United States
Cloud Architect
I am a well-experienced Cloud Architect and DevOps engineer. With more than 15 years in web development, and over 25 in software engineering, I can solve efficiently a wide-range of problems.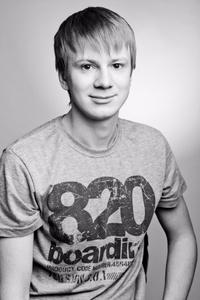 Hire Now
Freelance Registry developer in Dnipro, Ukraine
Experienced PHP developer
I am an experienced php software developer with over 8 years of experience. I prefer primarily back-end development for web applications and services, but also have experience with frontend tools and frameworks like React, AngularJS etc... . My specialties are developing new software, restAPI, debugging, software design, servers setup, refactoring legacy code, adding automated tests, and automating builds and deployments. I also really like to improve web apps performance.
Hire Now
Freelance Registry developer in Hanoi, Vietnam
Assembling the right servers, containers, and Linux systems for your business
I can help you with your infrastructure issues! My bread and butter is Linux servers, Docker, Kubernetes, Docker Swarm, the Weave.works suite of tools, the Hashicorp ecosystem of consul, nomad, terraform, and more-- that's where I can help you and your business deliver a product that is easy to maintain and much faster than the alternative of Virtual Machines. Here's a plain list of stuff I can do very well: -Bash scripting -Embedded Linux -Linux Kernel Configurations -Containerization --LXC --Docker --Systemd-nspawn -Server Infrastructure Cost Management -Container Networking -Hybrid Cloud Systems -Multi-cloud Systems -Referral to vendors for people doing hardware projects
Are You a
Registry
Developer?
Get paid while making an impact. Become a Codementor for the next wave of makers.
Apply Now