Freelance Regex Developers Available for Hire
Hire Now
Freelance Regex developer in Warsaw, Poland
Solutions Developer & MT Specialist at Lionbridge Poland
A gold

regex

badge bearer at StackOverflow.com. Have been using

regex

for 7 years. Expertise in solving regex-related issues in a lot of programming languages.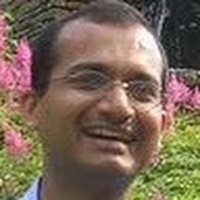 Hire Now
Freelance Regex developer in Irvine, United States
Data Engineer with Extensive Backend Engineering Experience
I developed my interest in regular expressions (regex) when I used Perl for mining biological text data. After that I have enjoyed using

regex

in Python, Java and even on the Unix command line with grep.
Hire Now
Freelance Regex developer in St Louis, United States
Co-founder and CTO at TrackBill
I began using regular expressions to aide in the parsing of data. At first, I thought it would be impossible to memorize all of the archaic syntax. But, I instantly fell in love and answer questions on StackOverflow in my spare time.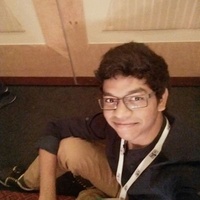 Hire Now
Freelance Regex developer in Hyderabad, India
Speaker at Pycon India'17
Regular expressions are the bread and butter to most of the python scripts I've written. They are very powerful tools which can be used anywhere and everywhere to make the programs more scalabale and reliable.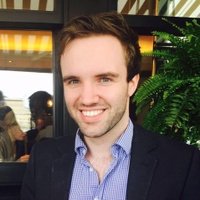 Hire Now
Freelance Regex developer in Wolverhampton, United Kingdom
Developer and Entrepreneur
There is no

regex

I cannot debug ;) I've spent the last year working on some complex natural language problems and complex

regex

has become a constant part of every day life.
Hire Now
Freelance Regex developer in Ashtabula, United States
.NET Engineer developing stable, mission-critical software for public-safety agencies
I have used

RegEx

for many complex tasks such as transforming ID formats, parsing names and addresses, validating phone numbers and distances, refactoring code, and finding complex matches in lengthy documents.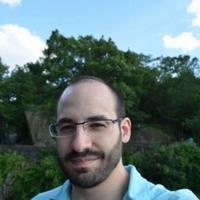 Hire Now
Freelance Regex developer in Levittown, United States
Freelance developer with expertise in PHP / Laravel, JS / jQuery and Java.
Regexes are a powerful tool in whatever language you are working with. I have experience working with regexes to parse unstructured data, from databases, web pages, and static files.
Hire Now
Freelance Regex developer in Alblasserdam, Netherlands
Polyglot developer with an obsession for modularity
I'm a self taught developer, and ever since my first job, given enough time at a workplace I've always become the guy who people go to when they're stuck, and I've enjoyed doing the same on various online communities. I've always found those interactions very rewarding, I find it much easier to apply myself in a focused way to helping other people solve their problems. I really believe in the "teach a man to fish" cliche. If you are a student or need help working on open source, I offer a 50% rate reduction. Note that I will not solve exercises/assignments for you, I am only willing to help you to solve them yourself. Finally, I suggest you check out this great write up by Adam Goldman, another mentor on this site, which has some great tips on how better utilize this service https...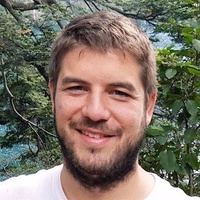 Hire Now
Freelance Regex developer in Villa Urquiza, Argentina
Full Stack Node.js & React Engineer
Full Stack Web developer, Javascript Engineer & Node.js enthusiast. I've been a developer for the past 13 years. During this time, I developed many complex single-page Web applications combining Javascript with the latest technologies and Web APIs. I've been venturing into Node.js since version 0.1 and made my way into asynchronous logic. I'm sure it has great potential and I'm looking forward to work on projects using this platform from now on. I like having the possibility to research and stay up to date with the latest tech trends so I can innovate and develop stunning products with great functionality, usability and visualizations. I consider myself having critical and analytical thinking, being meticulous, organized and self-motivated. I'm also advocate of TDD and writing clean, ...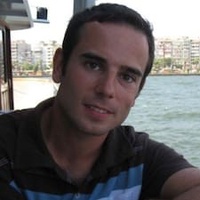 Hire Now
Freelance Regex developer in Kiev, Ukraine
Mobile / Full-stack / Database developer with lots of Linux and Security knowledge
I'm primarily a mobile, full-stack, and database developer with experience in Linux/DevOps.
Hire Now
Freelance Regex developer in Sayville, United States
Senior Frontend Engineer at Zocdoc
Regular Expression has become pretty second nature to me. Eventually you find yourself using

regex

matchers when you try to cmd+F something in a page. The quickest way to learn regular expression is to break it down into readable, logical chunks that anyone can learn and become proficient in.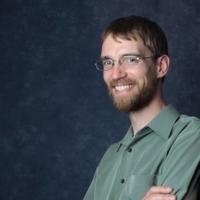 Hire Now
Freelance Regex developer in Hinterkappelen, Switzerland
There are no stupid questions. Coding most of my life. I love it when the UX has computers serving people, not the other way around.
My primary motivation is to be useful, usually by getting computers to do what they're good at: the tedious stuff. When we do this as much as is reasonable to implement, we leave us humans more time to enjoy life. I got my real start in software development by proving myself doing exactly that: I took a very boring and error-prone business process, and automated most of it away, leaving a UI that even the most computer-averse users found intuitive. The direct and side benefits of this system are still felt at that business, 13 years later. Freelancer and @toptal talent; open to remote jobs. Tweet me at https://twitter.com/codingthat
Hire Now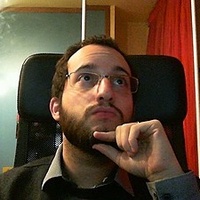 Hire Now
Freelance Regex developer in Rome, Italy
Mathematician / Full stack web developer / Software engineer
I am an experienced developer with almost a decade in the field across many languages and frameworks (primarily for web apps). I'm a software engineer and a computer scientist, well versed in Machine Learning and Artificial Intelligence due to my mathematical background.
Hire Now
Freelance Regex developer in São Paulo, Brazil
I would like to help newbies to challenge problems base on my skills
Are You a
Regex
Developer?
Get paid while making an impact. Become a Codementor for the next wave of makers.
Apply Now