Freelance Redis cache Developers Available for Hire
Hire Now
Freelance Redis cache developer in Ashburn, United States
Full stack developer with a focus on javascript based stacks.
I am a full stack software engineer and entrepreneur with between 1 and 10 years professional experience working with the technologies listed. Current focus lies in the development of IoT and cross-platform (web,dektop,mobile,IoT) solutions. My areas of expertise are the general syntax and usage of languages. Effective, correct and appropriate use of software design patterns. Defining algorithms. Handling (possibly large) amounts of data effectively and presenting results to the end-user in a clear and timely manner. Designing and managing the infrastructure to drive these results. Working with stakeholders to design, budget, and plan software development projects and their architecture, turning business objectives into measurable goals. Planning for and scaling with growth. Troubleshoot...
Hire Now
Freelance Redis cache developer in Los Angeles, United States
Product and Technology Leader, Core Developer
Technology leader, specializing in product design and strategy, end-to-end development, data-driven decision making and rapid innovation. Passionate about human-centered design, open source, lightweight and portable tools and platforms, and attempting to think outside the medium. Less is more, subtraction is better, turn down the noise. "Better to be a jack of all trades than a master of one (you will see more possibility then, you will be an empathetic leader to the experts, and you will be a more interesting person)." - career lessons from David Kelly
Hire Now
Freelance Redis cache developer in Studio City, United States
Director, Engineering at Ranker
Expertise in Java, Spring Framework, NoSQL, Automation, Rackspace, Monitoring and Optimization, DevOps, Ansible, etc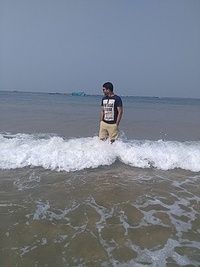 Hire Now
Freelance Redis cache developer in Ashburn, United States
C# & .Net | MVC | JQuery | EF | LINQ | SQL Server | Window Services | WCF | Web API | Open XML | Azure Cloud
Microsoft Technologies Expert - C# & .Net | MVC | JQuery | EF | LINQ | SQL Server | Window Services | WCF | Web API | Open XML | Azure Cloud Looking for any long term engagement of .Net project.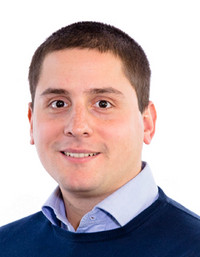 Hire Now
Freelance Redis cache developer in Copenhagen, Denmark
Enthusiastic software developer, CTO, entrepreneur
I have a background in computer engineering (BSc) and computer science (MSc), I have been programming for the last 10 years, for personal and professional purposes. I enjoy discussions about programming languages, frameworks and technologies and I dedicate part of my time to the investigation of the new founding. At the moment I am employed in Microsoft, based in Copenhagen, Denmark. I also run the start-up Ambitious Technology Investments as CTO, where I work at the development of online platforms: secondhandbikes.dk zetlead.dk I enjoy to go fishing, swimming and freediving, as well as travelling with my girlfriend.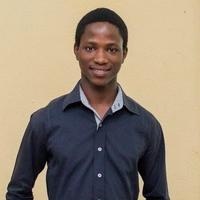 Hire Now
Freelance Redis cache developer in Mountain View, United States
Love solving problems and challenges, I want to help you create the next best thing in minimal time, with undivided attention to your needs. Co-Founder and CTO DropBuddies
You need someone who's fast at understanding, grasping problems then I'm your guy. I'm passionate about solving problems and developing news ideas in record time. I want to help your startup create new ideas, test your new ideas and ship to market as soon as you can, you don't wanna be late to the party, better still, get there before everyone else.
Hire Now
Freelance Redis cache developer in Kuala Lumpur, Malaysia
A father & husband of one, rubyist, tech entrepreneur & software engineer. HAM Radio (9M2ROL/K2ROL)
Hire Now
Freelance Redis cache developer in Tehran, Iran, Islamic Republic of
Software Architecture and developer
I have 14 years as full time work experience working in software development companies. I have experience working with .Net Framework , Visual ASP.Net, .Net Core, AngularJS,React, Silverlight, WPF, WF, WCF, MVC,J-Query, Java Script, Microsoft Enterprise Library, Reporting Service, Trlerik ,KendoUI, DevExpress,Component One,Component Art, and also Infragistic Componentes, SQLServer, MongoDB, Redis, Entity Framework, NHibernet, RabbitMQ, NetMQ, ServiceStack,TFS,Jira, Visual Studio ALM(Application Life Cycle Management),MSF(Microsoft Solution Framework),SharePoint(2010,2013) development and designer ,Windows Server(2008,2012) During my career as a developer I have taken MCPD(Web) in 2007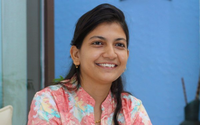 Hire Now
Freelance Redis cache developer in Vadodara, India
Umbraco developer / ASP.NET MVC
I help in designing technical architecture of project with bet fit technology in .Net solution. I have various project experience in an industry, Was work with CMMI companies. Having certification in Microsoft® Certified Professional Developer (MCPD) Microsoft® Certified Technology Specialist(MCTS)
Hire Now
Freelance Redis cache developer in Karachi, Pakistan
Hafsa Ansari - Code Optimizer and Generalizer
I love writing generalized and re-usable code. My perspective while coding is 'It's pain-staking reinventing the wheel'. I have 5 years of working experience in different software houses and now I want to challenge my skills as a freelance developer and code mentor.
Hire Now
Freelance Redis cache developer in Caldas Novas, Brazil
Software Engineer
Bsc in Computer Science with focus in Software Development. I have worked as Backend Developer, with Java since 2011. In my experience, I have developed Web applications, REST APIs, geolocation systems and integrations systems. The main projects that I worked had as requirements high availability and scalability with the goal to process data almost in real time. I participated in a migration of monolithic system to Microservice`s architecture, developing a software SaaS using the AWS Cloud for infrastructure.
Hire Now
Freelance Redis cache developer in Albuquerque, United States
Full Stack Developer
Hello, my name is Aaron Cordova. I am passionate about delivering meaningful products to users that improve their lives. I practice the lean philosophy of experimenting and iterating quickly. I believe that less is more and approach most problems this way. Including reducing user interface clutter, code complexity, and simplifying the architectural design. My professional expertise allows me to build solutions at startup speed with enterprise scale. I provide the ownership skills that provide quick learnings for your organization.
Hire Now
Freelance Redis cache developer in Hyderabad, India
A backend developer with DEVOps Experience
A backend developer with experience of building scalable architecture who loves hacking and tinkering and finding new ways to optimal solutions,Diehard fan for linux and open source .I am always on look out for new challenges .I get motivated when my work impacts lives of people or community . I enjoy being part of culture where creativity and problem solving goes hand in hand .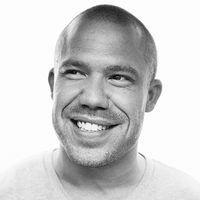 Hire Now
Freelance Redis cache developer in Miami Beach, United States
Search Marketing Strategist / SEO Expert / Full Stack Developer / CTO @ MarketKarma
I drive revenue. All other metrics pale in comparison. Be it billion dollar brands or startups, I've had the pleasure of crafting online strategies such that my clients achieve the type of revenue gains that garner press. I have over 20 years experience with Internet and web-based technology. My core competencies include web and application development, Amazon Marketplace optimization, affiliate marketing and organic search marketing strategy. I have worked directly on architecting online marketing strategies, both domestic and international, for a number of Fortune 100 brands. As founder and CIO of MarketKarma, I oversee organic search strategy for all enterprise accounts and work to create innovative solutions to assist retailers in tackling their online marketing challenges. Sele...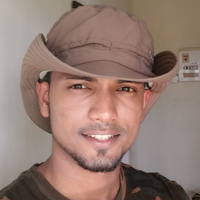 Hire Now
Freelance Redis cache developer in Ashburn, United States
If I pinged you, I can help you! Cloud + ML at Microsoft!
I work at Microsoft Azure Infrastructure Management (AIM India). My day to day work involve applied data science, statistics, cloud services, distributed systems, hybrid network scenarios and UI/UX. I have worked (atleast one project) on technologies which involve: Mobile development (Android, IOS), Web (frontend, backend with php, python, node.js, asp.net), Augmented Reality (Hololens), IOT (Arduino, BeagleBoard, Windows IOT Core), Windows app (UWP, WPF, WFA), Chrome/Mozilla Extensions, jQuery libraries, Apache Modules and php libraries (infosec).
Are You a
Redis cache
Developer?
Get paid while making an impact. Become a Codementor for the next wave of makers.
Apply Now