Not looking for Redhat Developers? Find other types of developers: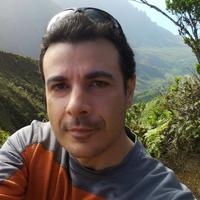 View Profile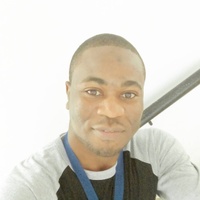 View Profile
Freelance Redhat developer in Lagos, Nigeria
Javascript, Nodejs, and React/Redux Expert
Full-stack Javascript Developer, automated system enthusiast, addictive learner, human capital development advocate, writer, and a software engineer. I love making it easy for people to learn.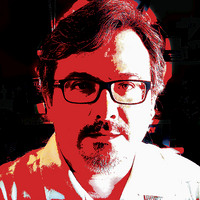 View Profile
Freelance Redhat developer in Norwalk, United States
Technologist with 20+ years of experience
With more than 20 years of experience working with heterogeneous computing systems, my experience is as broad as it is deep. I am a creative and analytical thinker just the same. My goal is to solve your issue as quickly and efficiently as possible and my reviews tell a tale that simply does not lie. I highly recommend you check them out for yourself. I love helping people and that is the main reason why I am here. I want to help you figure out that pressing problem that you just have not been able to figure out on your own. I am the guy other technical people call when they cannot figure out a problem. The harder the problem, the better. I always like me a great challenge. But I also wotk on run-of-the-mill server-not-responding, load-balancer-is-failing, running-out-of-EBS-volume...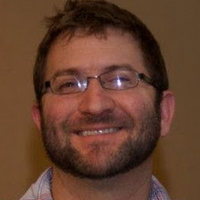 View Profile
Freelance Redhat developer in Columbus, United States
Full stack Ruby on Rails Developer and AWS Cloud Architect
I'm an expert problem solver. I've been developing production applications using Java, Ruby, and Javascript for almost 10 years, using frameworks like Rails, Spring, and Angular. I love solving software problems, building cloud architectures, and data science.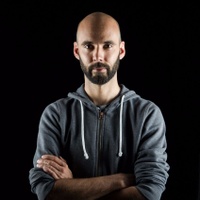 View Profile
Freelance Redhat developer in Leinfelden-Echterdingen, Germany
Full Metal Ops guy with coding affinity, practising and evangelizing hate driven development.
Mainly experienced in system engineering and IT architecture I became a Python evangelist over time and created some great software projects with my colleagues over the years and over many companies. I have very high-quality standards for myself and only sleep well when I know that I have done my best. And I usually sleep like a baby. Since DevOps and Infrastructure as Code, developers need more and more operation skills and vice versa. Feeling at home in both areas I can also contribute to both, especially with my experience in setting up company-wide continuous deployment pipelines.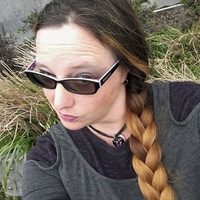 View Profile
Freelance Redhat developer in Vancouver, United States
tekGoddess - Founder, Owner, Software & Analytics Engineer
Continuous Process and Systems Improvement Specialist seeking creative projects within the non-profit, Open Source, small business and LC3 communities. Fifteen years experience with IT Service and Software Development, primarily within the private Education Industry. Intimately familiar with both Proprietary and Open Source Application & Reporting environments bolstered by a strong background in Network, Server & Security administration. Proven knowledge leader and detailed Systems Design Analyst. Unique project proposal and management techniques with significant performance and efficiency improvement gains. Provides collaborative tailor designed solutions from concept to launch. ​Artfully applies industry Best Practices to boost innovation, facilitating Organic Collaboration and Ideat...
View Profile
Freelance Redhat developer in Miami, United States
Solutions Architect
Passionate about software from DevOPS to Quality Assurance, from Developer to Architect with the right amount of business skills, marketing and sales. Specialties: Distributed Application Design, Object Orientated Programming, AngularJS, REST API Design, PHP, MySQL, PhalconPHP, MongoDB, Python, Flask, Zend Framework, Linux Administration, Symfony, Quick Test Professional, WatiN/R, Magento, Wordpress, Adobe & Microsoft Suite, MacOs, Amazon Web Services, Google Cloud, VMWare and more. Large Scale Software Development Strategies, Center for Disease Control regulations and reporting guidelines. Health Information Exchanges, Direct Secure Messaging, HIPAA Regulations and Meaningful Use guidelines. Experienced in successfully negotiating and implementing new technologies in change-advers...
View Profile
Freelance Redhat developer in Berlin, Germany
AIOps
self supported infrastructure. operations + development + BigData + security
View Profile
Freelance Redhat developer in Mt. Pleasant, United States
iOS + Full Stack Developer
I am an avid creator. I love building apps, whether that's working on the frontend iOS mobile app or architecting the complete backend solution as well. I'm familiar and flexible with many backend frameworks, however, am strictly focusing on Swift for iOS frontend. I'm capable of working independently or part of a large team with proven communications and mentoring skills. I'm a dedicated work and I don't stop until the job is done.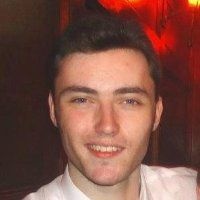 View Profile
Freelance Redhat developer in Glasgow, United Kingdom
Expert Web Developer | PHP | MySQL | Javascript | JQuery | Java | SEO | Interviewer
I've been building for the web since I was a teenager and have over a decade of experience -- but you never stop learning in this industry! I'm most often found working with PHP, a language on which multiple high-traffic sites I've managed are built upon, but I have experience and proficiency in a wide-range of technical areas, from server management to cryptocurrency programming. I'm enthusiastic about good quality code, user-experience, and helping people where possible.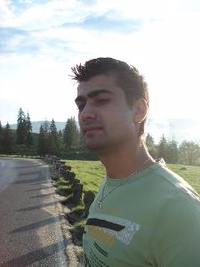 View Profile
Freelance Redhat developer in Bucharest, Romania
Knowledge is Power
I'm a DevOps, System Administrator and Solutions Integrator I never go with "just working", I like to do things that hold up and automate as much as possible.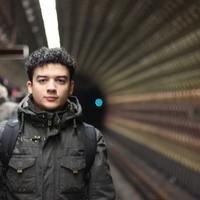 View Profile
Freelance Redhat developer in Tirana, Albania
DevOps Engineer, Automatic Systems & Development
I'm a system administrator working on automated systems in various languages. Currently supporting https://github.com/tuwid/GNU-Linux-OpsWiki
View Profile
Freelance Redhat developer in Seattle, United States
Certified AWS Solutions Architect & PHP Developer
I am a programmer, sysadmin, and entrepreneur. I have 8+ years of programming experience with PHP. I also have experience with C#, Ruby, and a few other languages. I'm an AWS Certified Solutions Architect. Specialties: Programming, DevOps, Management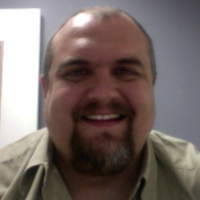 View Profile
Freelance Redhat developer in Johannesburg, South Africa
Professional IT Technologist & Executive | Software Development | Mobile App Development | IT Strategy | Hosting |
I've been developing and programming forever. It is what I do. I *love* helping people. I know many languages and methods. I've implemented many different things and I can usually find solutions to issues in a heartbeat. Let me help you , you will be glad you did.
View Profile
Freelance Redhat developer in Lintgen, Luxembourg
Sysadmin DevOps contractor
Over 20 years of experience in IT. Currently working as a DevOps on Linux and private cloud (VMWare)
Are You a
Redhat
Developer?
Get paid while making an impact. Become a Codementor for the next wave of makers.
Apply Now