Not looking for Recovery Developers? Find other types of developers:
View Profile
Freelance Recovery developer in Marquette, United States
Emergency support specialist, cloud consultant, lifetime coder, Linux ninja, security guru, developer-operations liasion, systems administrator. Often called 'rockstar', 'unicorn', 'hero', 'savior', 'recluse'; seldom called on the phone.
I put out cyber fires over donuts and camp fires. Polyphasic sleeper serving all timezones! Provider of live-help in real-time via video conference for technologies I have mastered and problems no one else can solve. Writer of re-brandable content management systems (every app has content, does it not?), re-usable apps & APIs, member of Mensa & Intertel, slayer of salmon. Human languages for fun, programming languages for breakfast. I left Detroit in the Dot-Com era to live deep in the north woods, I wear camo every day and kill my own food when I have to. I solve my own problems with grace and efficiency. I'll be happy to solve yours! My three most valuable skills: * Problem solving * Anticipation (of variables and user expectations) * Machine logic These skills, when applied t...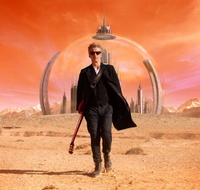 View Profile
Freelance Recovery developer in Chicago, United States
I Took the Long Way Round
I've been developing software for everything from 8-bit CPUs to multi-node high performance supercomputers, and worked in nearly every industry there is. Much of my code even from 20 years ago is still running reliably, and all of my life-critical code is still around because it's difficult to verify those applications. I've even written full custom emulators to avoid recertification costs, including system idiosyncrasies many customers had used over the 25+ year span of the product we were replacing. At every job, and on every contract, I treat it as an opportunity not only to help people see new methods, but especially to understand and learn how other people feel, think, and view what they do, and then find ways to connect with them so we all feel comfortable enough to work at our best...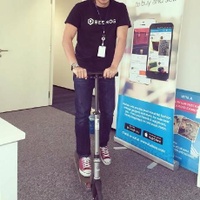 View Profile
Freelance Recovery developer in Singapore, Singapore
CTO/DevOps/Software Engineer/Mentor
Do you need help with Ruby, Rails, API, Server, AWS or Chef ? I love to help people to dig through the problems they are facing. I have been programming since 2001. I started with Java, moved to C, wrote device drivers and embedded software, and a couple of years later I moved into Ruby, and now I'm busy hacking in Javascript. When I am not available here it is because I am busy mentoring students as well as writing code for few startups.
View Profile
Freelance Recovery developer in Hicksville, United States
Development and Operations Director
Global DevOps Community | http://devopschat.co Contact Details | http://jared.nyc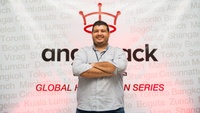 View Profile
Freelance Recovery developer in Tegucigalpa, Honduras
Software developer for 11+ yrs. Programming is my passion, love what I do.
I've been developing software for more than eleven years, can't have enough, it's my passion. Most of my years I spent working with the Microsoft Stack, on most platforms - from desktop to web, from services to Xamarin. Lately though, I've been more invested in web technologies, specifically NodeJs and front end frameworks.
View Profile
Freelance Recovery developer in Ithaca, United States
Well Rounded Web Developer
I am web developer coming on seven years of professional experience and several more as a hobbyist. I am interested in helping in whatever way I can, so do not hesitate to reach out!
View Profile
Freelance Recovery developer in Toronto, Canada
Ruby on Rails, Node.js and MySQL Expert
I've been developing large scale web applications using Ruby on Rails for over ten years and have recently adopted the Node.js platform for building real-time and micro-service architecture style applications. I've had a lot of experience building out with MySQL and aggressively scaling it.
View Profile
Freelance Recovery developer in Scarborough, Canada
SQL Server DBA/Developer
I am an experienced SQL Server Database Administrator with over 20 years of experience with SQL Server, out of which 17 years in the North America Region. Have working experience in setting, monitoring and supporting many mission-critical databases. I prefer to automate many routine DBA tasks and implement pro-active monitoring.
View Profile
Freelance Recovery developer in Sand Springs, United States
Database Administrator
Over 25 years experience as a Database Administrator, Database Engineer, Software Engineer, Technical Trainer, Manager/Supervisor, and Project Manager in a wide variety of business applications. Based on experience solving a variety of business problems using a broad range of technologies, I am able to leverage the right tools to deliver optimal solutions. Adept in database and business intelligence analysis, design, development and data integration using Microsoft SQL Server
Are You a
Recovery
Developer?
Get paid while making an impact. Become a Codementor for the next wave of makers.
Apply Now