Not looking for Rebasing Developers? Find other types of developers:
Hire Now
Freelance Rebasing developer in Berlin, Germany
I help business with their tech
I have been a developer basically all my life. Started early in high school with programming games on my calculator, studied computer science and after graduation made my career as a developer. I worked for small startups and large coorperations. I always loved helping out my colleagues and figuring out complex problems. Whenever a nasty bug was resolved it put a smile to my face. I use Ruby on Rails on a daily basis and know my way around. On the side I have been coaching this wonderful technologies to newcomers. It's alwqys great to see technology through the eyes of someone else.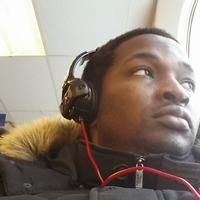 Hire Now
Freelance Rebasing developer in Vancouver, Canada
Software Development Engineer at Ping Identity
Full Stack Developer. Java/PHP/JavaScript Ninja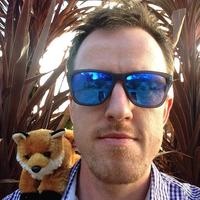 Hire Now
Freelance Rebasing developer in Long Beach, United States
Experienced full-stack developer. I see code as an art form.
"Whoever travels without a guide needs 200 years for a two-day journey." Whether you're just starting out on the journey to becoming a great coder, or whether you're somewhere in the middle and you just got stuck, don't let it hold you back longer than necessary. I have over 8 years of experience with multiple software stacks. I started on Java with Spring Framework, then switched to Ruby on Rails. These days I work mostly with Node.js and CoffeeScript. I've worked with 4-person startups, billion dollar companies and everything in between. My goal is to get your issue resolved as quickly as possible, and give you all the tools and knowledge necessary to *understand* why you had this issue, and how to prevent it going forward.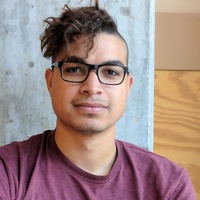 Hire Now
Freelance Rebasing developer in Eugene, United States
Creative coder. JS and game dev | Love Chillwave and Longboarding
Web developer with advanced experience working on large-scale Javascript apps and PHP backends. Specialized in rendering and DOM performance. Personal site - http://likethemammal.com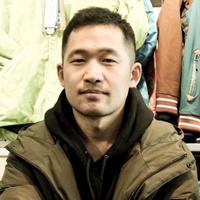 Hire Now
Freelance Rebasing developer in San Jose, United States
Full Stack Consiglieri - I turn your ideas into working solution
As a full-stack web developer, Vin understands the importance of proactivity and process. Through the ups and downs of his programming career, he's learned the importance of reliability and accountability. He specializes in 3-R tech stack (Ruby on Rails, React, and Redux) to help clients make their businesses and lives better.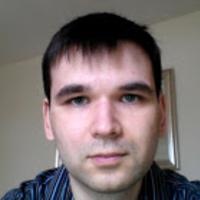 Hire Now
Freelance Rebasing developer in Cebu City, Philippines
C and Python hacker from Russia
I worked both as a software developer (both web and system-level programming) and as a Linux systems administrator, and also as something in-between. My strong point is that I understand both of those roles and can act as a middle-man between teams - which was enough to get a Software Architect position at SkyDNS LLC. I have contributed code to open-source software such as PulseAudio and ImageMagick, and found security-relevant bugs in FFmpeg (CVE-2008-4867), PulseAudio (CVE-2014-3970), WebKit-GTK (CVE-2013-7324), and StrongSwan (CVE-2015-4171). You can hire me for auditing security of your code, too.
Hire Now
Freelance Rebasing developer in Zapopan, Mexico
Expert Ruby, Rails, Javascript, HTML, CSS Tutor, Proven Teaching Methods
I have a proven track record of working with learners. I meet you where you're at and work at your pace. I take the time to explain concepts to you until you understand them, meaning you can ask every question you have. I go the extra mile to ensure you've gotten value and had a chance to clarify anything that you need. Working with me, you will learn expert fundamental concepts, best practices, tools and techniques for impressive and productive workflow, and I will always take the time to go over things line by line and get you as in-depth of an explanation as you need.
Hire Now
Freelance Rebasing developer in Auckland, New Zealand
Web Startup Tech Lead - Full Stack Help - Tips & Tricks to Share!
Hi! I'm a polyglot technologist with decades of experience in startups and industry, and one of the most active Github users worldwide. Want insights, guidance or help? Get in touch!
Hire Now
Freelance Rebasing developer in Częstochowa, Poland
Angular developer with 4yrs experience
I've worked with width angular development form different perspectives - from staring & developing applications form scratch; through maintaining code in good shape and good test coverage to few commits to angular core.
Hire Now
Freelance Rebasing developer in Atlanta, United States
Senior Web Developer, Application Architect, 15+ years experience
I am a senior web developer, specializing in backend/API development. I strive to strike an appropriate balance in my work between production and perfection, the pragmatic and the ideal. I love design discussions, weighing trade offs and coming to practical decisions that move us forward to implementation on firm ground. Known among my peers for quickly finding application to everyday problems from theoretical/philosophical foundations, I am a go to person for things like REST/Hypermedia API design, HTTP, caching, testing strategies, program correctness/software verification, code reviews, code quality, and software architecture.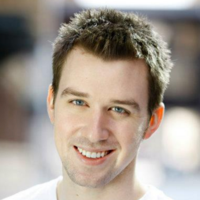 Hire Now
Freelance Rebasing developer in Tampa, United States
Ruby on Rails + AngularJS + iOS = I'm The Mentor For You!
Hey there! I've been a Ruby on Rails developer since 2010 involved with many different configurations and setups including Ruby 1.8.7-2.2, MySQL, PostgreSQL, MongoDB, DataMapper, Rails 2.3-4.1, jQuery/CoffeeScript, CSS/SCSS/Bootstrap/Foundation, and Sinatra. From there, I made a shift from that and for the past two years I've been an AngularJS developer as well, recently switching to Angular 2. In that time I've simultaneously been building my mobile skills with iOS using both Swift and Objective-C. I remember how tough it was getting started in the web dev and mobile scenes and always appreciated those who guided me to becoming the developer I am today. Now, I would love to do the same for you as I help you learn best practices and "get over the hump" of difficult concepts, or move forwa...
Hire Now
Freelance Rebasing developer in San Miguel de Tucumán, Argentina
Senior Developer
Hire Now
Freelance Rebasing developer in Rotterdam, Netherlands
9+ years experience, Senior backend developer. I can patiently explain the basics, as well as advanced topics
As a senior backend developer at one of the largest hosting providers in the Netherlands, I've written automated systems for our webhosting and VPS services. I am also an active member of the PHP community in the Netherlands, attend a lot of meetups, try to help people in any way possible and trying out public speaking to aid that goal.
Hire Now
Freelance Rebasing developer in Medellín, Colombia
Full Stack Ruby on Rails and JavaScript mentor. Expert debugger!
I've enjoy creating digital products and mentoring both startups and students. I've been programming for around 20 years, last 6 years with Ruby and Ruby on Rails. I have mentored hundreds of students and built multiple production applications. My strengths are identifying bugs, mentoring people and doing code review/refactoring.
Hire Now
Freelance Rebasing developer in Dublin, Ireland
Developer, Blogger and Open source contributor
Hardcore developer, UX and usability student, An energetic computer geek. I am in love with Objective C, Swift, Cocoa, Cocoa Touch, Elixir, Ruby (not much with Rails), oh and I also love Software Architecture/Engineering. I like to play around Linux (Ubuntu/Deb) Git, nginx. and Bash.
Are You a
Rebasing
Developer?
Get paid while making an impact. Become a Codementor for the next wave of makers.
Apply Now