Freelance Rebase Developers Available for Hire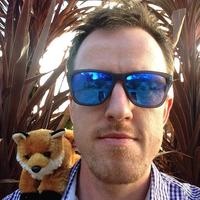 Hire Now
Freelance Rebase developer in Long Beach, United States
Experienced full-stack developer. I see code as an art form.
"Whoever travels without a guide needs 200 years for a two-day journey." Whether you're just starting out on the journey to becoming a great coder, or whether you're somewhere in the middle and you just got stuck, don't let it hold you back longer than necessary. I have over 8 years of experience with multiple software stacks. I started on Java with Spring Framework, then switched to Ruby on Rails. These days I work mostly with Node.js and CoffeeScript. I've worked with 4-person startups, billion dollar companies and everything in between. My goal is to get your issue resolved as quickly as possible, and give you all the tools and knowledge necessary to *understand* why you had this issue, and how to prevent it going forward.
Hire Now
Freelance Rebase developer in Alblasserdam, Netherlands
Polyglot developer with an obsession for modularity
I'm a self taught developer, and ever since my first job, given enough time at a workplace I've always become the guy who people go to when they're stuck, and I've enjoyed doing the same on various online communities. I've always found those interactions very rewarding, I find it much easier to apply myself in a focused way to helping other people solve their problems. I really believe in the "teach a man to fish" cliche. If you are a student or need help working on open source, I offer a 50% rate reduction. Note that I will not solve exercises/assignments for you, I am only willing to help you to solve them yourself. Finally, I suggest you check out this great write up by Adam Goldman, another mentor on this site, which has some great tips on how better utilize this service https...
Hire Now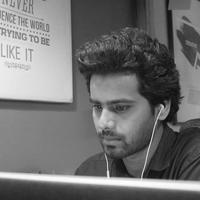 Hire Now
Freelance Rebase developer in Darjeeling, India
CTO/Deep learning Researcher (NLP) @ Neuron
I am the CTO/Deep Learning Researcher(NLP) at Neuron and supervise the research and development work of Neuron's core NLP platform. Area of work: - Deep Learning in NLP - Recurrent/Recursive Neural Nets, Convolutional Neural Nets, Attention Networks - Sequence Labelling, Sentence Classification, Auto encoders, Encoder-Decoder Models, Sentence Embeddings, Predictive Statistical Modelling - Machine Learning - Regression, Ensemble Learning, Neural Nets, Recommendation Systems Interested in working with: - Memory Networks - Deep Reinforcement Learning - Deep Generative Models - Optimization methods for DNNs - Deep Learning for Computer Vision
Hire Now
Freelance Rebase developer in Bangkok, Thailand
I help business with their tech
I have been a developer basically all my life. Started early in high school with programming games on my calculator, studied computer science and after graduation made my career as a developer. I worked for small startups and large coorperations. I always loved helping out my colleagues and figuring out complex problems. Whenever a nasty bug was resolved it put a smile to my face. I use Ruby on Rails on a daily basis and know my way around. On the side I have been coaching this wonderful technologies to newcomers. It's alwqys great to see technology through the eyes of someone else.
Hire Now
Freelance Rebase developer in Croydon, United Kingdom
Maths/finance geek, Python developer and testing obsessive
I am a financial developer who has worked in Python, C, C# , Java, C++, Perl and other languages. I have a good understanding of mathematical aspects of pricing and calibration as well as algorithms and program performance, I currently spend most of my life working in Python, which I love.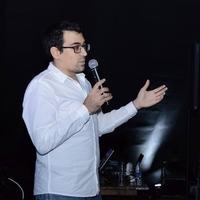 Hire Now
Freelance Rebase developer in Beirut, Lebanon
Full Stack Engineer. Expert in Mobile, Backend & SPAs
Freelance Software Engineer 5 years in. Worked on around 10 mobile applications, spread out between Native and Hybrid. Designed several backend APIs in the most optimized way possible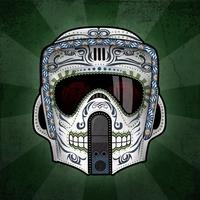 Hire Now
Freelance Rebase developer in Boca del Rio, Mexico
Expert Programmer of 15+ Years - Rails to React, Webpack and beyond
I am now producing FREE ReactJS Screencasts: https://www.youtube.com/c/ReactUniversity I love to help people just starting out, or solving problems that have been stumping more experienced programmers for hours. I help Entrepreneurs design, plan, and build amazing things, sort of like a Ghostwriter. I placed 6th in the WORLD on this coding challenge using C++ and a genetic algorithm: https://www.codingame.com/multiplayer/bot-programming/fantastic-bits/leaderboard Functional Programming, Ruby, Rails, JavaScript, es6, Webpack, Gulp, Babel, Crypto, WebSockets, Node, and so much more, just ask!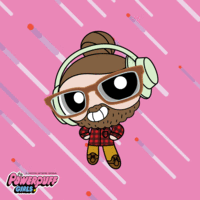 Hire Now
Freelance Rebase developer in Portland, United States
Installed a Perl module? You're using my code.
If you're having Perl, Git, SQL, C or testing problems, I can help. If you have a Perl problem, maybe a bug in a module, or a regex isn't working, or it's slow, maybe CPAN trouble, not only can I help, I might have caused the problem. If Git has you totally perplexed, I can help make Git make sense. And if you have a problem writing tests, what should you test, how should you write tests, how should you structure your tests, I can help. Happy coding!
Hire Now
Freelance Rebase developer in Rockville, United States
Mobile developer with large scale native applications on several platforms.
Mobile Architect at AudioAddict, Inc. I have broad experience with native iOS, Android, Windows Phone, and BlackBerry development. Presently I spend a lot of time working with both Xamarin & ASP.NET Web API in C#. I have dealt with large scale mobile deployments and Ruby on Rails backends to support them.
Hire Now
Freelance Rebase developer in Rio de Janeiro, Brazil
Rails Developer. Microsoft Excel & VBA specialist.
Industrial Engineer. Web Developer. Relevant financial background. Flavio is prepared to become an immediate contributor on tasks concerning the development and deployment of Ruby on Rails applications (both front and backend), querying databases, and managing work with git. Based on previous experience, further qualifications he can offer are mostly related to Finance, Analytics, and Process Automation.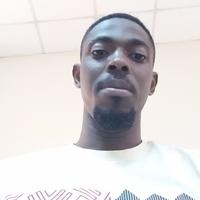 Hire Now
Freelance Rebase developer in Lagos, Nigeria
Trainer || JavaScript | jQuery | NodeJS | AngularJS | MongoDB | MySQL | Postgres | Ruby | Ruby on Rails| React|
Helped support an online advertising company based in North America. In addition to maintaining the company's technology stack, he worked with Rails and SQL on PubSquared, a platform that enables publishers to sell their digital inventory to advertisers, to fully automate user account creation Used JavaScript and the MEAN stack (MongoDB, ExpressJS, AngularJS, and NodeJS) to develop an e­commerce platform that allows local merchants to showcase their products and buyers to compare products. Worked to develop a Rails API with an online educational company to build a freelance application for getting jobs for graduates of their various programs.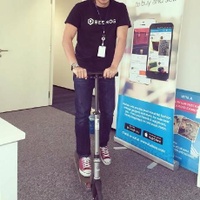 Hire Now
Freelance Rebase developer in Singapore, Singapore
CTO/DevOps/Software Engineer/Mentor
Do you need help with Ruby, Rails, API, Server, AWS or Chef ? I love to help people to dig through the problems they are facing. I have been programming since 2001. I started with Java, moved to C, wrote device drivers and embedded software, and a couple of years later I moved into Ruby, and now I'm busy hacking in Javascript. When I am not available here it is because I am busy mentoring students as well as writing code for few startups.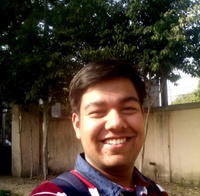 Hire Now
Freelance Rebase developer in New Delhi, India
Node/JS Developer, Hacker & Consultant
I believe that there is no independent knowledge, hence I like to talk on myriad of subjects, besides programming. :) I can assist you with - Web Applications ( Front End / Back End ) - Deployment Life Cycles ( CI, Testing) - Software Development - Code Optimization - Algorithms & Data Structures. - Automation with IoT - Code Maintainenance & Versioning ( Git ) I love hackathons and have been to plenty of them, also won some of them . Currently, I am a Code & Robotics Instructor at DSSM Techno Dynamics. I like to tinker & experiment with different technologies from time to time & I am also a bookworm!
Hire Now
Freelance Rebase developer in Kathmandu, Nepal
Entrepreneur | CEO/Co-Founder of Wiseyak Inc. | Analytics Machine Learning & AI | Healthcare
Smart Technology Entrepreneur - Specializing in integration and applications of Machine Learning, NLP and Artificial Intelligence. Over a decade of experience in Application Design and Implementation. Co-Founder/Managing Director of WiseYak Solutions Pvt. Ltd. (www.wiseyak.com) - A smart technology company focused on application of AI, machine learning and analytics in Healthcare and language translation. Over 4+ years of experience as chief software architect - helped EAI Infosys - A beaverton, OR, USA based financial tech provider - to introduce two flagship products. I believe we can achieve anything we set our minds to - through dedication of time and effort - and I believe growth (personal and professional) happens from learning - through new challenges or failures or throug...
Are You a
Rebase
Developer?
Get paid while making an impact. Become a Codementor for the next wave of makers.
Apply Now