Not looking for Realm.io Developers? Find other types of developers: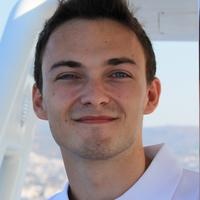 View Profile
Freelance Realm.io developer in Minsk, Belarus
Senior Mobile Application Developer – Rubyroid Labs
I developed few of my production apps based on Realm database. I participated on few conference and spoke about realm too. I well know all features of this database on android and ios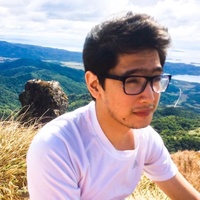 View Profile
Freelance Realm.io developer in Los Angeles, United States
Swift Developer, Open Source advocate
I use Realm as the database for my apps.
View Profile
Freelance Realm.io developer in Guayaquil, Ecuador
Android/Web developer ready to help and work alongside you
I love developing software and enjoy learning day by day. Always focused on delivering great and satisfying experiences in the products I work. Perfectionist and pragmatic to get the job done.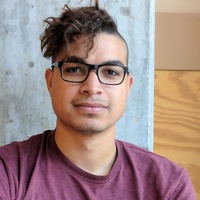 View Profile
Freelance Realm.io developer in San Francisco, United States
Creative coder. JS and game dev | Love Chillwave and Longboarding
Web developer with advanced experience working on large-scale Javascript apps and PHP backends. Specialized in rendering and DOM performance. Personal site - http://likethemammal.com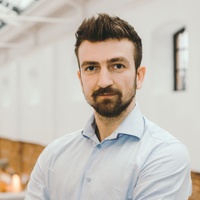 View Profile
Freelance Realm.io developer in Gdańsk, Poland
Senior Android Developer
Rafal is a talented Android developer with five years of professional experience, including custom apps created for companies such as Jagermeister and McDonald's. Among other things, he's an expert in networking, beacons, and location services.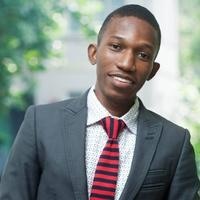 View Profile
Freelance Realm.io developer in Lagos, Nigeria
Software Engineer and Creative Thinker
Hi, I'm a software engineer with experience in creating Android and Web apps using Java/Kotlin and JavaScript respectively, I'm a fanatic of 2D animation creation and mobile/web UI designs. I also have experience working with Relational and Non-Relational databases using MsSQL/MySQL/SQLite and Firebase/MongoDB respectively. Checkout what Beehive Startup (a US based company) says about me. https://beehivestartups.com/from-andela-to-homie-the-journey-of-developer-kehinde-ogunde-2da958bc743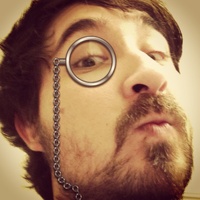 View Profile
Freelance Realm.io developer in Denver, United States
Software Craftsman
I'm a software developer (generalist / polyglot) who is devoted on learning and educating cutting edge technologies. I have over 12+ years of industry experience with design, development and system architecture. I have a strong background in web application development, yet recently proficient in crafting iOS apps. Majority of my experience has been in business applications, from large complex enterprise systems to smaller sophisticated tools for small businesses. Available to assist with any sized project or issue you have!? Reach out anytime day or night!
View Profile
Freelance Realm.io developer in Bermondsey, United Kingdom
Software Javascript / Java Developer
I'm specialised in Javascript & Java oriented frameworks and technologies like NodeJS, React, React Native, AngularJS, Cordova/Phonegap, Spring, JEE. Experienced in both frontend and backend, preferred frontend. I love contributing to strategy, business brainstorming and ideas development. TECHNICAL SKILLS: • Possess 8 years of professional experience in programming • Skilled in application software analysis, development and architecture design • Frontend skills: Javascript, ES6, React, React Native, Angular.JS, jQuery, JSF, JSP, CSS3, HTML5, Sass, Less • Backend skills: Node.JS, Java, Spring, J2EE, JEE, MongoDB, Hibernate, jUnit, SQL, Struts, Servlet, API, XML, XML Schema, JasperReports, Apache Velocity, FreeMarker, REST, Cordova/PhoneGap/Ionic, Jasmine, Mocha, Karma • Tools and s...
View Profile
Freelance Realm.io developer in Newbury, United Kingdom
Entrepreneur,IT Consultant
Its Janshair Khan! Software Engineer turned Entrepreneur and Founder of Tapdevs. My core expertise are using internet in right manner, Leading Projects related to software development that includes Mobile apps development, Website Development and anything that lies in category of Internet & Technology. My Areas of interests are Software Services: As an IT Consultant of Tapdevs, I am offering my services to manage projects in field of mobile applications engineering , Web Engineering, embedded systems and all new trends/gadgets entering in market that requires software engineering. Consulting: Taking up consulting assignments to help global enterprises set up and execute strategies for entering the Pakistani market and hiring the right people. Volunteering: Working closely with...
View Profile
Freelance Realm.io developer in Albuquerque, United States
Full Stack Developer
Hello, my name is Aaron Cordova. I am passionate about delivering meaningful products to users that improve their lives. I practice the lean philosophy of experimenting and iterating quickly. I believe that less is more and approach most problems this way. Including reducing user interface clutter, code complexity, and simplifying the architectural design. My professional expertise allows me to build solutions at startup speed with enterprise scale. I provide the ownership skills that provide quick learnings for your organization.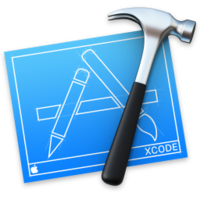 View Profile
Freelance Realm.io developer in Seattle, United States
iOS/Android developer with 7+ years of mobile experience
Worked on wide variety of iOS and Android applications over last 7 years. Prior to that worked on projects using mainly C and C++.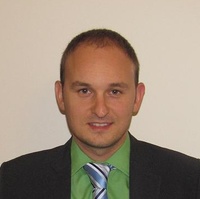 View Profile
Freelance Realm.io developer in Bucharest, Romania
Senior Software Engineer - iOS Contractor / Consultant
You will find me playing one or more of the following roles: iOS Consultant (Senior Developer | Project Lead | Technical Lead | Solution Architect | Scrum Master), Independent Contractor | Freelancer (Part time contract | Hourly based | Project based) | Startups enthusiast. Activities I'm involved in: - Coordinate development teams / projects - Estimate, plan and coordinate development tasks - Work close with Product Owners / UI & UX Specialists for defining product specifications and requirements - Provide estimates for MVPs / feature integrations - Participate in all the phases of a product development (as one or more of the above mentioned roles) - Design Architecture for iOS applications and integration with other components, server side modules, third parties, etc.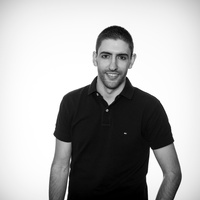 View Profile
Jorge De Los Santos Garrido
Freelance Realm.io developer in Sant Cugat del Vallès, Spain
Android Software Engineer at Softonic
I spend my time making lovable apps and helping others to reach a good user experience in their applications. Mostly focused on building a clear navigation, clean code and pragmatic solutions. Not a real fan of reinventing the wheel and quite oriented to find the perfect library in order to bootstrap things quickly and with quality.
View Profile
Freelance Realm.io developer in Ashburn, United States
iOS engineer, UX/UI designer. My mission is help your web and mobile strategy come to life ⚡️
Hey there! I am Athanasios "Thanos" Theodoridis and I live in the quiet and beautiful city of Thessaloniki, Greece. I have an Electrical and Computer Engineering degree from University of Thessaly and a masters on Business Management from International Hellenic University. I am also a proud alumni of Anatolia College High School. I have been professionally involved with software development since 2009, having developed various iOS and web applications and designed a dozen others. My clients range from non-technical business people and local startups to well-funded companies in the Bay area serving Fortune 500 clients. My core mission is to help my clients increase their value in the modern, technology-driven world and help them bring their mobile and web strategies into life.
View Profile
Freelance Realm.io developer in Ashburn, United States
iOS Development Mentor at CareerFoundry GmbH
Independent Apple developer with solid Computer Science background and extensive experience in Objective-C and Swift.
Are You a
Realm.io
Developer?
Get paid while making an impact. Become a Codementor for the next wave of makers.
Apply Now