Find a mentor

Web Programming

Mobile App Programming

Programming Languages

Data Science /Engineering

Database /Operations

Others
Chris Manson
Full stack, "classically trained" JavaScript developer. CTO & co-founder of a startup and EmberJS evangelist.
Average Rating
5.0
(24 ratings)
May 2017
Chris is a professional and knows how to get the job completed. He is efficient and getting the code done. I would highly recommend Chris if you need Architecture or full stack work done. JL
Feb 2017
Makes sure you have a real understanding of what you're doing before you do it, which helps you become a better coder overall.
He listened to what I was trying achieve and correctly identified an opportunity to take a look at the overall approach to the project before just diving in and blindly writing code that worked. This will be beneficial to my learning long-term.
Was clear, easy to understand, and very helpful. Was also very honest about why I may not need him to learn what I wanted to learn. Also offered resources online to read after our call so I could be prepared for future calls. Recommend.
Dec 2015
Very knowledgeable and helpful. Looking forward to working with Chris more!
Nov 2015
Chris is the perfect mentor for me to collaborate with and learn from. He has an warm personality and a great passion for teaching and code. I cannot recommend him enough!
Chris is always incredibly helpful, patient and knowledgeable in our sessions. His communication is specific and friendly making learning and coming to a better solution fun. Highly, highly recommended!
Oct 2015
Such a fantastic Mentor, he is an excellent teacher that inspires me with every session. Thanks Chris!
I love the way Chris teaches, very interactive, incredibly helpful!
patient, excellent communicator, a great teacher which is my #1 priority
Jul 2015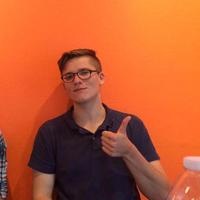 Understood my problem quickly and guided me in the right direction to solve it. Thanks again :)
Chris was an expert mentor. He understood Ember well and explained the context of the problem I was having. I would not hesitate to enlist Chris again.