Not looking for Reagent Developers? Find other types of developers: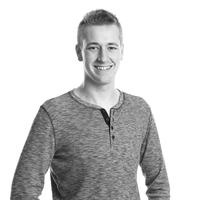 View Profile
Freelance Reagent developer in Amsterdam, Netherlands
React Expert - Clojure Hacker - OSS Contributor
I've combed through every line of the

reagent

source code, and contribute often to Reanimated, the animation library for Reagent.
View Profile
Freelance Reagent developer in Denver, United States
Founder at Cambium Consulting LLC
I have been teaching Clojure for the past seven years and have been working professionally in the language for five. I'm passionate about Clojure and functional programming and would love to help you learn more.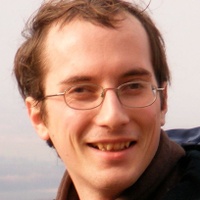 View Profile
Freelance Reagent developer in Budapest, Hungary
Programming Language Polyglot, Long-time mentor
I am new to CodeMentor, but an old-timer in mentoring. I have been teaching programming in C, Python and PHP since 2000, and I have a web programming course at a Hungarian university since 2009. I am most proficient in Python, Clojure and C, and I also have years of experience in PHP and JavaScript as well. I am an expert in video streaming technologies, and have a weird interest in Git internals.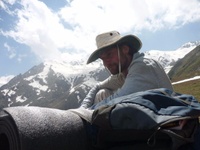 View Profile
Freelance Reagent developer in Montreal, Canada
Prototyping Expert
I have over seven years of experience in bringing new ideas to life, and quickly iterating to find the real value behind the idea. I've built MVPs for apps and websites, test projects for bringing in (or bringing in newer and better) machine learning to existing products, and refactored or rewritten apps whose development has stalled to bring them back up to the point where rapid development can resume.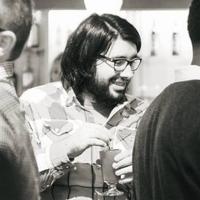 View Profile
Freelance Reagent developer in Cambridge, United States
Software Architect at Echo & Co.
Full-stack software polyglot with experience in both modern and mainstay frameworks and languages. I have written custom plugins for popular Content Management Systems, designed UIs for large-scale enterprise applications and have a breadth of experience integrating APIs alongside building custom functionality. I believe in open-source technology and its ethos, and enjoy working directly towards environmental, social justice-oriented and politically-minded goals. I also cook, write, compose music for multiple instruments, and am currently exploring the intersection between technology through the research and development of a constructed musical language, MaNePu.
View Profile
Freelance Reagent developer in Seattle, United States
Functional programming, data science, and distributed systems
My mother was award winning teacher, and her father before her a librarian. I've been teaching and tutoring math, science and programming since I was high school, throughout college. As a consultant, I currently develop and teach data science curriculum tailored to make bioinformaticians out of biologists. Teaching is in my blood, my passion, part of who I am and how I learn things. But I'm not just a teacher. I'm a doer. As a researcher, I wrote several papers which pushed forward the field of virology and our understanding of how viruses like HIV cross the species barrier into humans, and developed new tools for analyzing HIV sequence data. As a startup founder I designed and built machine learning algorithms powering a tool which has massively changed the political climate of Taiwan, a...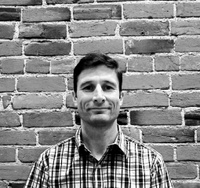 View Profile
Freelance Reagent developer in Chicago, United States
Senior Clojure and ClojureScript Engineer
Do you need a quick, high-quality project completing? Are you battling a technical problem in Clojure? Perhaps you want to write more Clojure, but you're not sure what the programming workflow should look like. I would be delighted to help. I'm a technical and team lead, and have been coding and teaching Clojure and ClojureScript for four years.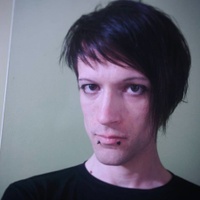 View Profile
Freelance Reagent developer in Vancouver, Canada
Teaching Assistant at Lighthouse Labs, Full-stack Web Developer, Consultant
I'm a full-stack web developer, software architect and generalist web consultant with 10 years of professional experience helping clients build successful products, optimize their business operations, and promote themselves online. Currently a lot of my work time goes into teaching at Lighthouse Labs, a web development bootcamp program in Vancouver, BC focused on full stack web development in Javascript and Ruby. I'm an expert in semantic and responsive web development, scalable software architecture and cloud-based integrations. I've developed successful e-commerce storefronts, effective marketing and content-driven sites, custom integrations with ERP, CRM, and voice/video communications platforms, and custom-built applications. I lead development teams, maintain complex codebases and op...
View Profile
Freelance Reagent developer in Ashburn, United States
An experienced Python/Django developer and functional programming enthusiast.
Are You a
Reagent
Developer?
Get paid while making an impact. Become a Codementor for the next wave of makers.
Apply Now