Freelance Reactive Developers Available for Hire
Hire Now
Freelance Reactive developer in Krakow, Poland
Frontend Developer (Angular 2/4, Ionic 2/4)
I have development experience building and managing both web and mobile applications for governments and Fortune 100 companies. I specialize in building high-performant Angular 2/4 web apps and ionic hybrid apps.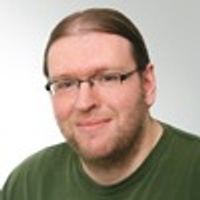 Hire Now
Freelance Reactive developer in Seelow, Germany
Experienced iOS developer with a focus on Swift and RxSwift.
I am an experienced iOS developer with a strong knowledge of Swift and RxSwift.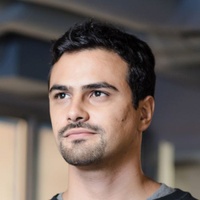 Hire Now
Freelance Reactive developer in Maasdijk, Netherlands
Senior Web and Mobile Developer
Lead Frontend and Mobile Programmer, worldwide known expert in

Reactive

Programming (RxJS, RxJava), speaker and instructor. - Programmer since 2003 - Specialist in JavaScript, User Interfaces, Android, and React Native - Android Competence Lead at Futurice (2014-2015) -

Reactive

Programming expert (see my Twitter https://twitter.com/andrestaltz) - Author of JavaScript libraries and frameworks (e.g. http://cycle.js.org) - Conference Speaker (JSConf Budapest 2015, MLOC.js 2015,

Reactive

2015, dotJS 2015)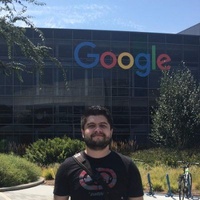 Hire Now
Freelance Reactive developer in Bogota, Colombia
Full stack developer and UI motion desiger
My goal is to dive in the knowledge, understanding and innovation of software engineering, Constantly learning new techniques and methodologies to better help people reach their goals with the help of software applications across a variety of domains such as web, mobile and desktop. I´m currently obsessed with the design and creation of beautiful web user interfaces than link together art ,functionality and user experience.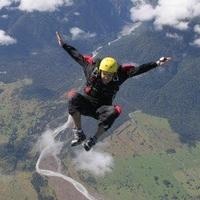 Hire Now
Freelance Reactive developer in Preston, Australia
Expert software engineer, Architect and leader of Server (.Net & Node.JS) & Client (html & Javascript - AngularJS & React) side technologies - 15 Years of experience
25 % Discounted rate for first time students. 15 years experience, An expert full stack .Net + client side leader, technical Architect of software projects from proof of concept stages to client delivery. coding in an agile environment. Highly developed intellect and communication skills while embracing excellent business understanding, with sound levels of initiative, an innovative 'out of the box' thinker and a true commitment to excellence.
Hire Now
Freelance Reactive developer in Rye, United States
Independent Developer and Teacher
I'm a seasoned iOS developer with a passion for sharing what I've learned and having fun while we do it. My broad knowledge of every aspect of iOS development, from architecting to coding to testing, to debugging to deploying and improving, is going to help you push your knowledge forward, solve your problems and exceed the expectations of those around you. I value providing clear, straightforward advice on both how to solve the problem and how to structure your code for maintainability and best practices.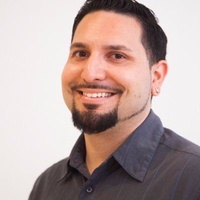 Hire Now
Freelance Reactive developer in Los Angeles, United States
Javascript Guru and Coding Educator
I have been in the coding education sector for about 4 years now and I love helping students understand difficult concepts. I have over a decade of engineering experience with a degree in computer science. My specialty is Javascript and database development. I currently am highly invested in the MongoDB community. I will not only get you to the answer quickly but make sure you understand the complex problem or error on the screen :).
Hire Now
Freelance Reactive developer in Eton Wick, United Kingdom
Full stack developer with a focus on javascript based stacks.
I am a full stack software engineer and entrepreneur with between 1 and 10 years professional experience working with the technologies listed. Current focus lies in the development of IoT and cross-platform (web,dektop,mobile,IoT) solutions. My areas of expertise are the general syntax and usage of languages. Effective, correct and appropriate use of software design patterns. Defining algorithms. Handling (possibly large) amounts of data effectively and presenting results to the end-user in a clear and timely manner. Designing and managing the infrastructure to drive these results. Working with stakeholders to design, budget, and plan software development projects and their architecture, turning business objectives into measurable goals. Planning for and scaling with growth. Troubleshoot...
Hire Now
Freelance Reactive developer in Pittsburgh, United States
.NET MVP (C#), experienced architect and developer, community leader and speaker
I'm a C# MVP and also consider myself a Common Sense Evangelist. I prefer using the right tool for the right job and also strive to build reliable, testable and maintainable solutions. I specialize in distributed systems and thoroughly enjoy building scalable systems. When I'm not doing that, I'm either running a local user group (currently Pittsburgh SteelCloud, a distributed app dev group) or speaking at regional events (user group meetings, code camps, regional conferences).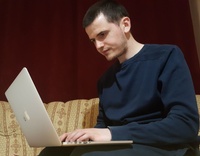 Hire Now
Freelance Reactive developer in Sarajevo, Bosnia and Herzegovina
Result-oriented. JavaScript, C#, ASP.NET Core, React.js, Angular, ASP.NET, Windows Forms, Mentor, Full Stack Software Engineer, Consultant.
★ I give discounts for long-term mentorships. Simply contact me and we can figure out something. ★ I will not start the timer until you explain your issue and I am sure that I can actually help or fix it. ★ If I can't fix your issue or HELP you, you'll get a refund. ★ Highly experienced and proficient in JavaScript (ES5, ES6/ES2015 and later) and related tech stack (Angular, React, jQuery, Node/Meteor). ★ Highly experienced and proficient in C#, .NET, Web API / MVC and .NET Core, .NET Core MVC / Web API ★ Coding Practices: Design Patterns, Refactoring, Testing and Testability, Separation of Concerns, Loose Coupling, SOLID Principles, and more I can help you understand your weakness when approaching the problem, debugging, organising your code and making it more readable and maintainable...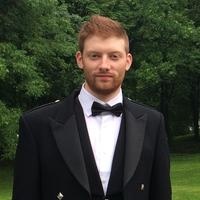 Hire Now
Freelance Reactive developer in London, United Kingdom
CTO at Draft AI | #1 CodeMentor for Python, JS, Node, React for now - still working on the others ;)
I'm a Scotsman living in London. I have over 10 years experience coding. I have a first in Computer Science, worked at one of the top cyber security consultancies and am doing some freelance work alongside my startup. Feel free to schedule a session with me: https://calendly.com/martindavidfoley1
Hire Now
Freelance Reactive developer in Kelvin Grove, Australia
Australian full-stack developer/designer with almost 20 years of experience: Learn: advanced JavaScript/Typescript, HTML/CSS, software architecture/design, functional/reactive programming with streams, Photoshop, UI/UX design, career guidance and more.
Note: I am often in "away" mode when I am working. I work for myself though, so if you're reading this and would like a session with me, disregard my "away" status and shoot me a message anyway. I'll do my best to accommodate you. I also let my regulars add me on Skype, in order to message me more easily. We'll then tend to jump into Codementor for a session. "TEACH A PERSON TO FISH AND YOU'LL FEED THEM FOR A LIFETIME" My strength is helping you learn to code, debug, structure your application, and in general, how to be a good developer. If you want to develop the skills to build anything you can dream up- to switch easily from one language to another, to implement existing algorithms and data structures, design your own algorithms and data structures, analyse any codebase, debug any pro...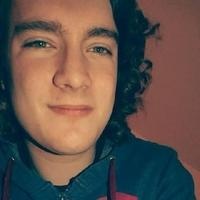 Hire Now
Freelance Reactive developer in Providence, United States
Self-taught functional and reactive engineer.
Self-taught developer. Core Contributor to @cyclejs & @mostjs. Most of my work is in the organizations I'm a member of, please check there if interested :smile: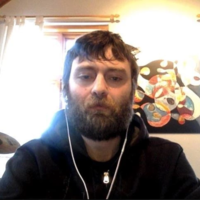 Hire Now
Freelance Reactive developer in Chicago, United States
Software Development, Architecture and Team Management Consultant
Writing code since 1987 and developing professional software since 2003. Master Software Engineer (DePaul University, Chicago, USA) with a Bachelor of Science in Computer Science (McGill University, Montreal, Canada). Master Software Craftsman. Engineered deal personalization and subscription features for Groupon.com (serving 33MM+ users). Architected EarlyShares.com. Primary languages/skills: Ruby, Rails, JavaScript, Java SE/EE, Spring, TDD, Software Engineering, Software Architecture, Engineering Management, Agile Project Management, and Web/Desktop Development. Hobbies when not coding include drumming, snowboarding, and longboard riding. I like to help honest self-motivated individuals. Please include what you've attempted in your help request to demonstrate effort. Messages sent witho...
Hire Now
Freelance Reactive developer in Prague, Czechia
iOS developer (5 years, involved in 35+ projects) and teacher (private and university courses, talks)
Available in all timezones. Excelent English. From single person projects to Czech e-commerce app of 2017, from an Australian startup to large international clients in retail, telecommunications and banking, from teaching talented kids to giving talks on functional programming, I've seen a lot of iOS thoughout the years. My job has always been not just to make great apps, but also to improve the quality of development on all of our projects. I think we need to talk. Allow me to clean up your code, spruce up your app architecture and teach you all you need to know about Swift and iOS in the process. I can propose multiple solutions to any problem, and choose the one right for you. Also, feel free to use the sentence "Just shut up and fix my code." at any time during our session.
Are You a
Reactive
Developer?
Get paid while making an impact. Become a Codementor for the next wave of makers.
Apply Now