Not looking for Rds Developers? Find other types of developers:
View Profile
Freelance Rds developer in Toronto, Canada
Full-stack Freelance Developer
I'm a full-stack web developer who's been working in the industry for over 10 years. I'm a true polyglot developer, having lead/architectural experience with a wide variety of tech stacks, from Python/Django, Ruby on Rails, Node (express.js/koa) on the backend, to Angular.js, React and Ember.js on the frontend. I spent 7 years in the animation industry as a Web Software Architect, building internal applications to help studios manage their production pipelines. Since leaving that industry, I've been consulting mostly with start-ups to help turn their MVP into a solid foundation and scale their tech to a fully fleshed out product. I also spent 6 months as an Instructor at a code school called Bitmaker and absolutely loved the experience. I love sharing my experience with others. Feel free...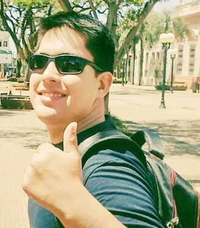 View Profile
Freelance Rds developer in Encarnación, Paraguay
Full Stack Developer & DevOps
Hi there! I'm a highly focused FullStack Developer with 5 years' experience working in a variety of developments as a freelancer and as a part of developer's teams, I've been working always from my location as a remote developer. I'm always looking to code to the highest standards to write solid code. I'm continuing learning and using new technologies to improve my work's quality and skills. I'm trustworthy, organized, methodical and with a really good eye for the details. I understand the value of good communication regarding all progress for the whole entire work as a fundamental key to tighten the long lasting relationships. I'm comfortable working either independently or as part of a team. I'm a computer's technician, help desk, support and more too. I've worked around 2 years for ...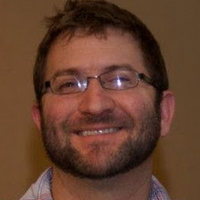 View Profile
Freelance Rds developer in Columbus, United States
Full stack Ruby on Rails Developer and AWS Cloud Architect
I'm an expert problem solver. I've been developing production applications using Java, Ruby, and Javascript for almost 10 years, using frameworks like Rails, Spring, and Angular. I love solving software problems, building cloud architectures, and data science.
View Profile
Freelance Rds developer in Durham, United States
Experienced software developer; researcher-in-training
View Profile
Freelance Rds developer in Thiruvananthapuram, India
Director/CEO at Schogini | eCommerce & Web Technologies Expert | Magento Plus Certified
Energetic and focused leader, I have worn many hats – Developer, Consultant, Architect, CEO – enabling me to have the unique ability to manage multi-disciplinary project and navigate complex tasks. I enjoy creating profitable solutions that solve the issue and simplify processes: + Directed cost effective and risk covered solutions for an Auto-Scaled, Cloud Architecture on Amazon AWS Services, to a high-end pottery eCommerce store. Designed and managed the planning & execution of implementing and integrating the solution with the CI/CD pipeline. The overall implementation not only reduced the load time & downtime of the site but also shortened the development to production timelines. + Architected, designed, led and managed planning, delivery execution and project governance of the F...
View Profile
Freelance Rds developer in Millbrae, United States
Software Engineer
Full stack software engineer + operations.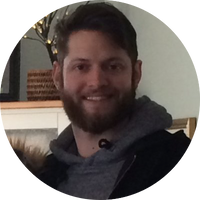 View Profile
Freelance Rds developer in Seattle, United States
Doer, Technologist, Aviator
Hi, I'm Nick. I've been programming since I was 12. I started with Borland C++ and asked for Visual C++ for my birthday not too long after. I get excited by just about any technical challenge. From implementing 2D SLAM for a hacked Roomba to building scalable web apps, it's safe to say that most things technical hold my interest!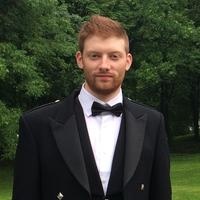 View Profile
Freelance Rds developer in Caracas, Venezuela
CTO at Draft AI | #1 CodeMentor for Python, JS, Node, React for now - still working on the others ;)
I'm a Scotsman living in London. I have over 10 years experience coding. I have a first in Computer Science, worked at one of the top cyber security consultancies and am doing some freelance work alongside my startup. Feel free to schedule a session with me: https://calendly.com/martindavidfoley1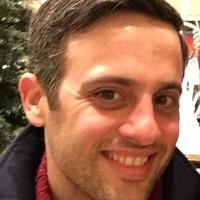 View Profile
Freelance Rds developer in Forest Hills, United States
CTO/Founder at Nimblechat
Currently working on Nimblechat, food delivery chatbot! https://www.nimblechat.com Sidepad, game controller: http://bit.ly/sidepad I geek out on distributed infrastructure for high-speed computing at scale and code optimization. Things I've done: Autoscaling streaming media relay systems to hundreds of thousands of listeners on AWS with EC2, Elasticache, RDS, Route53, VPC, IAM and ELB. Developed production applications using React with Redux and React Router. Fully tested and resilient with Mocha, Chai, Sinon, and hosted on S3, EC2. Set up continuous integration environments manually with EC2, Jenkins, and Github. Also, prepared continuous deployment environments using Jenkins, EC2, AWS CodeBuild, CodePipeline and CodeDeploy. Developed and deployed NodeJS backend system...
View Profile
Freelance Rds developer in New Westminster, Canada
Web Application Developer & Project Manager. Rails, TypeScript/JavaScript, React, AWS, C#
I'm a freelance web application developer with substantial project management expertise. I've developed Rails applications, React interfaces, and deployed them in the cloud. I'm available for coaching, freelance work, debugging, and solution review! I'm generally available between 9AM and 7PM Pacific Time.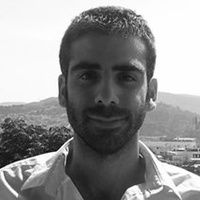 View Profile
Freelance Rds developer in Barcelona, Spain
CTO - Startup Expert
I've been around the block and seen plenty of startups start and fail and start and succeed. I've been the developer and I've lead plenty of teams varying in size, I've touched languages from backend to frontend to mobile and systems. I can give you the secrets to make your business succeed from a technological perspective or help you solve your technical debt / issues in an agile and flexible way. If you're looking to quickly solve a problem I can help you, if you're looking for a long term mentor I can also help you.
View Profile
Freelance Rds developer in Thane, India
CTO at Urbanity | Enterprise Web & Mobile Application Consultant | Ex-Wikipedia, Google | Amongst NY Observer's Top 20 Technologists Globally
I create strategic solutions for complex technology products and challenging business problems. I am an innovative technologist with 10+ years of experience in delivering outstanding results for an illustrious clientele. I was recently honoured to be featured amongst the Top 20 Technologists Globally by The New York Observer. Specialties: E-Commerce, CMS, API Integration, Technology Strategy, Mobile markets, Agile Development
View Profile
Freelance Rds developer in Erie, United States
Mentor, Leader and Catalyst
I provide mentoring, training and leading services to small companies and start-ups around the country as well as providing business advice and acting as a catalyst specializing in solving problems that no one else can. I am an expert if a variety of languages, frameworks and services. Ask me anything.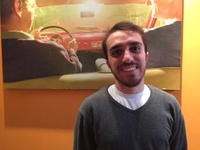 View Profile
Freelance Rds developer in Florianópolis, Brazil
Full Stack Engineer
I am a Computer Scientist with 8 years of experience building applications for the web, with a keen eye for maintainability. As a freelancer, I have helped many startups and agencies ship quality products. I also worked for two 500 Startups accelerated companies: * As a software engineer at bombfell.com * As CTO at contentools.com,
View Profile
Freelance Rds developer in Dusseldorf, Germany
Backend/DevOps Software Developer
I'm an experienced full-stack developer with a focus on backend/devops software. I love writing code in Python, using SaltStack/Terraform to deploy it, and VueJS for writing frontend applications.
Are You a
Rds
Developer?
Get paid while making an impact. Become a Codementor for the next wave of makers.
Apply Now