Not looking for Rdbms Developers? Find other types of developers: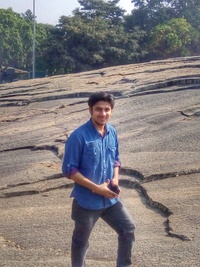 View Profile
Freelance Rdbms developer in Pittsburgh, United States
Designing and implementing databases for multiple backend applications including low latency travel platform aggregator.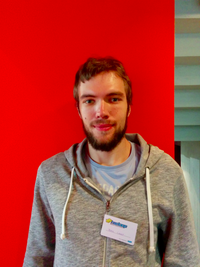 View Profile
Freelance Rdbms developer in Moscow, Russia
Python Developer at IPONWEB
I have a good experience both in production usage of relational databases and teaching it. I can help with composing complex queries and optimizing existing ones. I also can help modeling data using ER model and converting it to a physical scheme in the DBMS you need.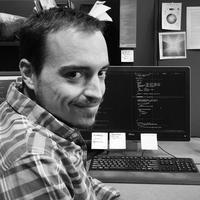 View Profile
Freelance Rdbms developer in Brooklyn, United States
Full Stack Web Application Developer
Work Development Blog: http://rootinc.github.io/ Personal Blog: http://io2g.com GitHub: https://github.com/mattcodez Twitter: https://twitter.com/matthewmolnar3 E-mail: Matthew.Molnar@gmail.com I'm well versed in full stack web application development with ten years experience. Throughout my career, I've been responsible for all aspects of development and support, back-end, front-end, server maintenance, deployment, database design, etc. I've often led teams in the adoption of new technologies and business endeavors. I love seeing products and services being effective for people and disruptive change in the tech ecosystem.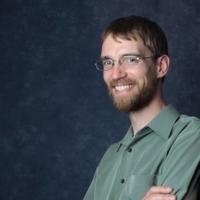 View Profile
Freelance Rdbms developer in Hinterkappelen, Switzerland
There are no stupid questions. Coding most of my life. I love it when the UX has computers serving people, not the other way around.
My primary motivation is to be useful, usually by getting computers to do what they're good at: the tedious stuff. When we do this as much as is reasonable to implement, we leave us humans more time to enjoy life. I got my real start in software development by proving myself doing exactly that: I took a very boring and error-prone business process, and automated most of it away, leaving a UI that even the most computer-averse users found intuitive. The direct and side benefits of this system are still felt at that business, 13 years later. Freelancer and @toptal talent; open to remote jobs. Tweet me at https://twitter.com/codingthat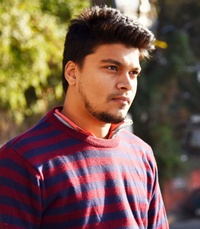 View Profile
Freelance Rdbms developer in Belra, India
Programmer since 2006. Lead technology for startups and enterprises.
I love building apps and working on cutting edge technologies, ensuring that they're ready for market in short development time. I also like to ensure the applications to be heavily iterated and improved based on user feedback and performance metrics.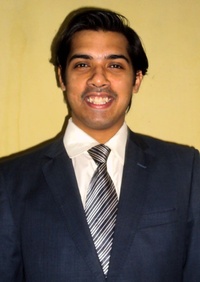 View Profile
Freelance Rdbms developer in Ghatal, India
Full stack .NET/Classic ASP/Angularjs2 developer
Official contributor to the Sendgrid c# .NET SDK. Github link : https://github.com/sendgrid/sendgrid-csharp/ My javascript,jquery and Angular2 answers in Stackoverflow https://stackoverflow.com/users/3162724/niladri Microsoft Certified Professional .NET Developer(MCTS/MCSA) with a passion for software development and in depth knowledge of OOP. 6 years of software development experience spanning ASP.NET 2.0 to ASP.NET Core 1.0 in C# including high transaction oriented insurance,transportation domain applications. Experience in ASP .NET MVC 3.0/5.0 framework, ASP .NET web api 2. Familiar with Singleton ,Factory design patterns, Generic Repository pattern in C#. Worked on several code rewrite/migration projects from Classic ASP to ASP .NET C#/MVC. Also Worked on web service integrati...
View Profile
Freelance Rdbms developer in Turku, Finland
Software Engineer at Truppr
I munch on code for breakfast, lunch and dinner. Scala, JavaScript and iOS enthusiast. Lover of God and Family. Love cars; bad dancer.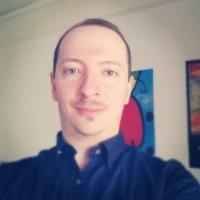 View Profile
George Delaportas (ViR4X)
Freelance Rdbms developer in Athens, Greece
Hacker / Enterprise Architect :: Solve what others don't.
The "impossible" is a word that does not exist in my vocabulary. I have the gift of the multi-dimensional thinking. I am capable of finding solutions from different angles when others give up and I always succeed. I am an Enterprise Architect/Engineer with a solid background and experience. I am also a certified White Hat Hacker. In the past I have worked in large projects and I built the infrastructures, the frameworks and the foundations on which I then optimized or made additions and enhancements. I am the guy who will provide you with the solutions in the most demanding problems.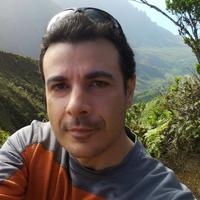 View Profile
Freelance Rdbms developer in Phoenix, United States
Software Architect at American Express
I am an experienced software architect with 15 years of experience delivering a wide variety of business solutions. I have a special interest in emerging software technologies and designing intuitive and easy to use applications. Application Architect, Application Developer, and Database Administrator. JavaScript, AngularJS, .NET, SQL, SOA, NodeJS, Business Intelligence, Usability, SharePoint, Agile Software Development (XP, Scrum), Distributed Systems Architecture, Information Security, Cloud Computing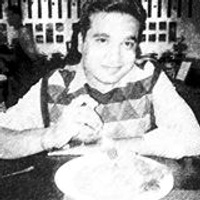 View Profile
Freelance Rdbms developer in Bengaluru, India
Wordpress Developer
Wordpress and Application Developer, Database Administrator in a wide variety of business applications. Particularly interested in client/server and relational database design and Application develop using PHP. Specialties: PHP, MySQL, Wordpress, Wordpress VIP, WooCommerce, HTML5, CSS, SASS, jQuery, GIT
View Profile
Freelance Rdbms developer in Novosibirsk, Russia
Web Architect / Full-stack Developer, 18+ years experience in PHP, JavaScript, and SQL
IT evangelist. Web Mentor. I bring the light of knowledge about information technologies to all interested, with clear words, pictures, pointer and personal example. I keep my knowledge in active state and lead others. Come together!
View Profile
View Profile
Freelance Rdbms developer in Hermsdorf, Germany
20+ years experienced Software Craftsman
CURRENTLY I AM NOT ACCEPTING NEW SESSIONS & REQUESTS ON CODEMENTOR. IF YOU INSIST ON WORKING WITH ME PLEASE CONTACT ME DIRECTLY. YOU CAN FIND CONTACT DETAILS ON MY WEBSITE (WWW.AKKUDU.COM) I am good at designing softwares & systems, improving code quality, managing projects, cultivating team culture, training, mentoring and solving problems. When I'm not working, I enjoy cycling, playing musical instruments, learning new languages, playing video games, drinking good coffee, enjoying daily life of beautiful city of İzmir and more.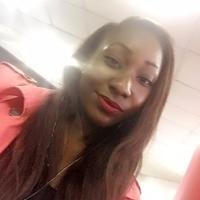 View Profile
Freelance Rdbms developer in Port Harcourt, Nigeria
A Persistent Person
i have 3years experience in C# and 2years experience in ASP.NET, HTML, CSS, MSSQL and ASP.NET MVC. I also have 1yr 6months experience in Operations where i use Windows Powershell. I enjoy finding ways to help people in coding to always have an uplifting experience. I have had so,many experiences in helping begineers learn how to code, am dedicated, outgoing, patient, persistent and very encouraging.
View Profile
Freelance Rdbms developer in Portland, United States
Software Engineer w/ 7 years of Python/Django
I'm a web application developer with about a decade of experience. Most of this has been with Python and Django. I can help with any part of the web application stack from JavaScript to the SQL database, but my area of expertise is back-end development. I have multiple rates; mentoring requires more scheduling and is more stressful, so for-hire projects will cost less per hour than mentoring. I also have a "Do Your Homework" rate of $75/hr with a minimum of 1 hour. Code Portfolios: https://github.com/georgedorn https://gitlab.com/u/georgedorn (Slowly moving new projects to gitlab). Notable projects: Tastypie (REST API builder for Django) https://github.com/django-tastypie/django-tastypie Magellan (Personal search engine / spider, for Django and Elasticsearch) https://gitl...
Are You a
Rdbms
Developer?
Get paid while making an impact. Become a Codementor for the next wave of makers.
Apply Now