Find a mentor

Web Programming

Mobile App Programming

Programming Languages

Data Science /Engineering

Database /Operations

Others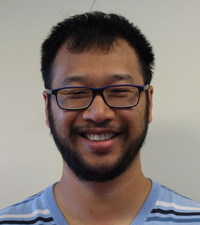 PhD, former university instructor and software engineer with 20 years of software development experience in MATLAB, Python, Java, C, and C++. Image Processing and Machine Learning are part of my all-balanced diet. Students get a 33% discount!
Average Rating
5.0
(318 ratings)
Jan 2018
Ray helped me with my Matlab problems just in 17 minutes! That's great! Thank you so much!
Professional mentor with commendable work. He also has lots of patience with someone who isn't familiar with the material. Would certainly ask for his help again in the future. And he responses within few minutes and tries to explain everything in detail.
Dec 2017

As always, Ray was super helpful and a delight to work with. Thanks, Ray!
Ray was very detailed and caring.

As always, I really appreciate Ray's skills and his being able to fit me into his busy schedule.
Super approachable and helpful!
Ray is smart, patience, efficient, and kind. Highly recommend him!
Nov 2017

Really appreciated how Ray wedged me into his busy day to help me out! I remain thrilled with finding Ray. He's such a quick study of the existing code and then teaches me as he helps solve my coding questions.
Very professional, walked me through each problem, and helped me understand his process of solving them!

Ray is extremely helpful in both helping with coding and explaining the code. He's also really sharp and personable guy. I was very impressed at how fast he could look at existing code and know exactly what was going on in the algorithm. I feel very lucky to have found him.
Ray is amazing! He helped me with a matlab problem in just a few minutes :)
He is a great tutor, he has helped me in difficult tasks and explained the easiest way to solve a problem
Ray is great to work with and has a deep understanding of machine learning. We worked in a subset of the ML field which wasn't in his speciality (vision) and he was able to quickly learn the concepts and walk me through a complex project. Ray is awesome!