Ravi Nams
Senior ' C/C++ | JAVA / J2EE | SQL / PLSQL ' Architect
Average Rating
5.0
(25 ratings)
May 2018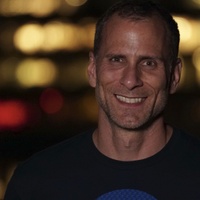 Very quickly moved through some errors and explained the issues as we went.
Apr 2018
Ravi has done an outstanding job. Very fast and very professional. I will be recommending Ravi's work to everyone!
Mar 2018
Great communication. Was able to complete OS program in C++. Great work
Exceptional, quick and very professional
Great tutor. Is really about assisting the student or whomever needs the help. I am grateful. Will use again in the future.
Second time seeking help from Ravi to help with a C++ assignment. Super nice to work with, professional, and efficient.
Feb 2018
Ravi was an excellent mentor and produced fantastic work very quickly. Highly recommended!
Ravi was super helpful in helping me with my C++ assignment.
Great developer, highly recommended.
Jan 2018
Thanks a lot for your support and resolving the issue with in quick turn around time.
Ravi is a excellent developer and problem resolver. I recommend this person for any Java project.