Not looking for Raspbian Developers? Find other types of developers:
View Profile
Freelance Raspbian developer in Grand Forks, United States
Full-Stack Web Developer & Hybrid Mobile Developer (Ionic 1 / 2 / 3 + Angular 1 / 2 / 4) | Previously: Senior Software Engineer @ SmartThings / Samsung
Web (JavaScript, Python, Django, Angular) & Mobile Developer (Swift iOS, Hybrid Ionic, etc) passion for building awesome apps that wow. Also have experience teaching command-line tools, Git + GitHub, JavaScript to over 200 engineers at large corporation. Really enjoy teaching programming & application development to anyone looking to become a developer. More Projects can be found on my GitHub: https://www.github.com/northDacoder Languages & frameworks I have experience with: Python Django Javascript jQuery NodeJS AngularJS MeteorJS UnderscoreJS PostgreSQL MySQL Front-end Design: HTML5 Twitter Bootstrap Foundation CSS3 Responsive/Adaptive Design Media Queries Mobile UI Design Mobile Development (Native) iOS 9 + Swift 2.1 Mobile Development (Hybrid)...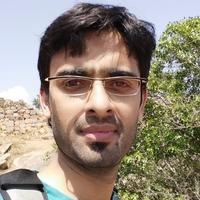 View Profile
Freelance Raspbian developer in Bengaluru, India
Data Engineer
Expert in - C, Python, C++, Linux programming, Shell script. Data engineer since 2015.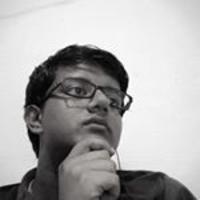 View Profile
Freelance Raspbian developer in Lucknow, India
Keen learning Programmer, a hacker and a Mathematician.
Machine learning enthusiast. Can write an efficient program in more than 10 languages. Web application and Mobile application developer.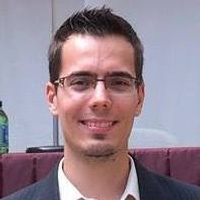 View Profile
Freelance Raspbian developer in Budapest, Hungary
Freelancer
Electrical engineer who likes to build IoT device - I worked mostly as embedded developer. I see myself as an integrator engineer. 4 years relevant Raspberry PI experience.
View Profile
Freelance Raspbian developer in Jeddah, Saudi Arabia
Software Engineer, Loves teaching, Patient and does not bite :)
A Software Engineer who worked as CTO and developed varies softwares from robotic systems to web applications. Founded two tech-startups and reached profitability. Interested in the architecture and design of softwares. Personality: ♦ Loves a challenge ♦ Efficient ♦ Enjoys teaching Protocol: ♦ Take your time to explain your issue, I'll ask questions to make sure I understand fully, then we can start ♦ timer wont start until you are ready and I understand the issue fully ♦ 100% satisfaction guarantee (I really mean it) ♦ You may give me your request ahead of time so I can prepare a concise session ♦ Students get a discount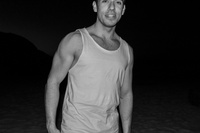 View Profile
Freelance Raspbian developer in Somerset West, South Africa
Innovative researcher and developer
I started my coding career when I did my Computer Science degree at the University of Cape Town. Most of all my projects were high-level languages such as Java, C++, Java for Android and Objective-C for iOS. But soon after my studies, I started a small family business where we specialise in embedded systems development where we conduct research, design and development of intricate systems or proprietary products for commercial and industrial clients. This entailed me getting used to lower level programming languages such as embedded C. We have completed numerous successful projects that are now being used in South Africa as well as Portugal. I am looking at getting back into solely Mobile App Development with Backend Integration. I do consider myself being a sort of full-stack developer a...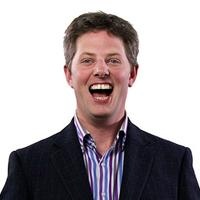 View Profile
Freelance Raspbian developer in Barnet, United Kingdom
Broad-based web & database developer
Specialist in database-driven web platform design currently working on projects involving Python & Flask, with working knowledge of other frameworks including Django and WordPress. Huge MS Access experience. Also experienced in SQL & Redis. Former Windows Server sysadmin, for my sins. Always happy to give advice.
View Profile
Freelance Raspbian developer in Ashburn, United States
I love to help learners build their skills!
Hey there! I have years of software engineering experience - not just coding, but automated testing, deployment, documentation, and the Agile workflow. I'm also well-versed in Linux administration. I'm a Python enthusiast and I'm very well grounded in object-oriented development. I want to build an open and diverse tech world which is welcoming to all people. Students, ask me about discounts! :)
View Profile
Freelance Raspbian developer in Cambridge, United States
There's always a way in.
(Hacker || Programmer) && (Mixed Reality Engineer?)
Are You a
Raspbian
Developer?
Get paid while making an impact. Become a Codementor for the next wave of makers.
Apply Now