Find a mentor

Web Programming

Mobile App Programming

Programming Languages

Data Science /Engineering

Database /Operations

Others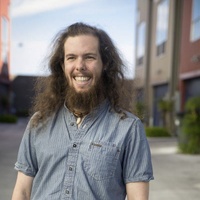 Raphaël Titsworth-Morin
Developer and Digital Creative
$20.00
For every 15 minutes
I like to think of myself as a digital creative: I spend most of my time writing code, but I have a background in design and photography, and I always try to apply lessons from each of those disciplines to my work. I primarily work with/for startups who are trying to get an MVP off the ground to test their idea. I really enjoy that stage, because there is a lot of freedom to alter the product and idea as you gather feedback from users. That's also why I like working with Python and Django: my goal is to help people test their idea with real users as quickly as possible. I am not the person to go to if you're looking to optimize or refine an existing product. I am the person to go to if you need help getting something functional that looks pretty good off the ground quickly.
I've built and deployed a few Django applications to AWS Elastic Beastalk over the past few years. Including four that are currently up and running and serving users. Most of those applications included some kind of public facing API to serve either mobile apps or single page applications and some of them made use of the Elastic Beanstalk worker tier to handle long-running tasks, such as generating reports, or processing media (like audio, or images). Some of the specific topics that I can help with include: Organizing code to simplify the submission and processing of tasks. Setting up EB environments to scale appropriately for traffic/worker queues. Using EB Extensions to prepare your environments for more complex deployments.
I've had to setup and manage multiple environments with auto-scaling Elastic Beanstalk applications, multiple databases on RDS, SQS queues, and Elastic Cache clusters. I've also worked on applications that both deployed assets to S3, and served them through S3 and CloudFront. I have also used CloudFront to manage access to servers, and have setup static sites on S3/CloudFront.
I've built a few different applications using Angular, both for use in Ionic projects and on the web. I've also worked on a project that reused many components of our web-based Angular application in our Cordova application. I haven't gotten around to Angular2 yet, but for anyone who needs help with Angular, I've had to build all kinds of stuff and fix all kinds of bugs with it, for both fairly large and quite small applications. I've also specifically used Angular with Firebase and Auth0, which may be of use to a lot of people who want to get an application off the ground ASAP.
I've been working with and learning React for a little under a year now (mid 2017). I've built two or three relatively complex applications with React or React Native, with fairly different setups. I'm also currently working on some simpler widgets with it.
I've built many static sites over the years, as personal projects or cheap alternatives to WordPress sites for clients. I have a background in design, so I'm also very interested in building interesting animations with tools like ScrollMagic and GreenSock. More recently I've started integrating tools like Jekyll into my workflow.