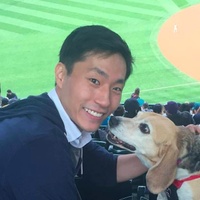 Raphael Mun
Tech entrepreneur with 20 years in software from mobile apps to fast 3D graphics and scalable server architecture
$15.00
For every 15 minutes
Hi, I'm Raphael. I studied at the School of Computer Science at Carnegie Mellon University and have worked at large companies like Microsoft and small startups, building everything from mobile apps to large scale server architectures. Feel free to contact me if you have any questions!
Simple Physics for Game Programming: Circular Collisions & Movement (Part 1 of 2)
How can I program Mario to jump on an enemy or a car to bounce off of another car? This tutorial will show you how, using the simple physics simulations to handle collision detection (if an object has collided with another) and the response (how it should bounce).
Average Rating
4.0
(1 rating)
Raphael was very patient and helpful. Wasn't able to address all of my issues/questions (not that I really expected that), but was certainly able to help get me pointed in the right direction. Thanks! Would not hesitate to use his help again.