Not looking for Ramda Developers? Find other types of developers:
View Profile
Freelance Ramda developer in Mililani Town, United States
CTO at Charit.ee Inc.
I'm working on all sorts of interesting stuff. Process optimization, infrastructure automation, full stack development. Writing lots of JavaScript, both server and client side. Playing around with things like ReactJS. An aspiring vim user. Currently looking into things like Solr, Elastic Search, InfluxDB. Curious about functional languages, like Erlang, Haskell. I think that CSP is cool, but have not had time to read RnRS and CLHS yet. Scala, Go, and Rust look interesting to me. Would like to try myself with AWS or any other cloud. I run my own server infrastructure. Avid linux user since 2000. I attend all sorts of meetups in Greater Vancouver area, so catch me there. Started TA-ing recently with folks at Lighthouse Labs. Great vibes. I love teaching people everything I know.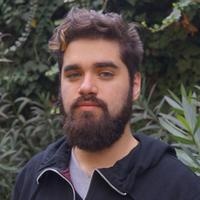 View Profile
Freelance Ramda developer in Ashburn, United States
Developer, Mentor, Functional programmer and CTO @ SantiagoLab
I'm a passionate developer enamoured with teaching, learning and solving real problems. For me, code is an awesome tool that should be respected and cared for, so that the products we build are able to solve real problems today, and be flexible enough to change, adapt and grow for tomorrow's ones.
View Profile
Freelance Ramda developer in Portland, United States
Proof you don't need to be a super genius to write great software.
Super geniuses are great because they can hold lots of things in their heads and understand vast concepts all at once. The rest of us have to make do with much less. Software needn't require monstrous intelligence to master. I have learned many things that help reduce the complexity of code and enlisting the computer to help you catch mistakes before your users do. I have prior experience as a one on one tutor and as a teacher for a class. I've put together MMO servers for a game studio to creating code that writes itself. I also help other engineers believe in themselves as technical experts and help pull them out of the traps of their biases.
View Profile
Freelance Ramda developer in Quito, Ecuador
JavaScript, iOS, Ruby developer
I am an advocate for simple code and design. My varied background allows me to bring a different perspective to the teams I work with.
View Profile
Freelance Ramda developer in Toronto, Canada
Full Stack Developer
I am a experienced full stack developer having developed for multiple years on both the frontend and backend. I prefer Elixir for my backends as it's very easy to read and use and can communicate with other languages very well. I also have lots of experience with Javascript and testing it in general.
View Profile
Freelance Ramda developer in Goiânia, Brazil
Senior Software Engineer at Toptal
Experienced Software Engineer, worked on projects ranging from mobile apps to enterprise search solutions, proven experience with PHP, ASP, ASP.NET, Apache SOLR, FAST ESP, Java, C#, Objective-C, Swift, Golang, Rails and its libraries/frameworks.
View Profile
Freelance Ramda developer in San Francisco, United States
I'm a Fullstack Developer coming from a data science background who is helping to cure cancer at Bina (bina.com) and helping to built an open source, enterprise data pipeline called Neverwinter (demandcube.github.io). I have expertise with Node(ExpressJS)/SparkJava/Flask, NoSQL databases (my flavor is neo4j), front-end development in Angular and Backbone, and writing learning algorithms with python/scikit-learn. My interests include data infrastructures, computational statistics, algorithms, distributed systems, programming languages & grammar, software architecture, and design patterns. There's also a long list of databases I plan to work with - but currently Neverwinter and rebuilding angular are my side hobbies.
Are You a
Ramda
Developer?
Get paid while making an impact. Become a Codementor for the next wave of makers.
Apply Now