Find a mentor

Web Programming

Mobile App Programming

Programming Languages

Data Science /Engineering

Database /Operations

Others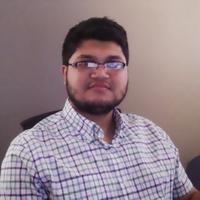 K M Rakibul Islam (Rakib)
Top Ruby on Rails Mentor of January - December, 2017 & January - March 2018 (15 months in a row!) at Codementor | Experienced (8+ years) and friendly Ruby on Rails Developer/Mentor (with passion for helping others learn) | 1030+ Sessions
Building a logging system using the ELK stack (Elasticsearch, Logstash, Kibana)
In recent months, the engineering team here at Codementor started building our own logging system. We put the popular ELK stack to the test and learned how to build a good logging system through this process. Here's what we learned.
No Zero Days: My Path from Javascript Newbie to Full Stack Developer at Age 30
In the last year (and a bit), I went from Hello World in Javascript, to deploying fullstack webapps, to getting freelance jobs, to interviewing at top tech firms including Google, and receiving multiple six-figure offers as a professional software engineer. Here's how I did it.
Is Google Tensorflow Object Detection API the easiest way to implement image recognition?
Google Tensorflow Object Detection API
SQL Tutorial: How To Write Better Queries
This SQL post will explain query processing, the importance of query optimization, and query tuning.
React Native vs Ionic: A Side-by-Side Comparison
React Native vs Ionic? Let's highlight the most important conceptual differences between the two so you can use the right technology for your next project!
GraphQL Queries, Mutations and Subscriptions
Get to know how GraphQL queries, mutations and subscriptions work.
The Fastest Way To Debug Network Requests
How to easily resolve network issues when debugging communication between client-side and the server-side.
CSS Isn't Black Magic
We all like to make jokes about it, but how many of us have actually taken the time to try and understand the CSS we're writing or reading?
What is the next technology you want to try on production?
Elm, Go, and GraphQL are some our favorite new technologies. What technology are you eager to try on production? Join the discussion now!
6
Building HandsUp: An OS Real-Time Q&A App Using GraphQL and React
In this article, we will look at all the steps that were involved to build an Open Source real-time voting App using GraphQL Subscriptions, Apollo Client 1.0 and Auth0.