Find a mentor

Web Programming

Mobile App Programming

Programming Languages

Data Science /Engineering

Database /Operations

Others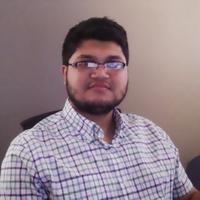 K M Rakibul Islam (Rakib)
Top Ruby on Rails Mentor of January - December, 2017 & January 2018 (13 months in a row!) at Codementor | Experienced (8+ years) and friendly Ruby on Rails Developer/Mentor (with passion for helping others learn) | 980+ Sessions
Building Rails API using Active Model Serializer
Justin was struggling with the task of building a Rails API and we met here at codementor! I gave Justin the basics of Rails API and explained how it...
Write a shell script that starts tmux session and then runs a ruby script inside the session
1. Create a file named my_script.sh and give it the following contents: #!/bin/bash tmux new-session -d -s my_session 'ruby run.rb' tmux detach -s...
Stop rails server from the command line
Sometimes, you get an error while trying to run your rails server saying that, the server is already running and you are not sure where and how the server is...