Not looking for Rake Developers? Find other types of developers:
View Profile
Freelance Rake developer in Berlin, Germany
Coach at Code Branch
Co-founder of Code Branch, where we coach students and entrepreneurs.
View Profile
Freelance Rake developer in Istanbul, Turkey
Go & Node.js & React expert. CTO & God level patient mentor with 20+ years of experience.
Hey there! I've been creating applications for 25+ years, and I love teaching. Your skill level is not important to me. You're a beginner, intermediate or expert developer. No problem. We all are junior developers for a lifetime, always learning. I can teach you how to pick up a new skill, or upgrade your existing skills or update you on the latest technologies. I would be delighted to mentor you also on how to develop yourself and your career, or the books you should read, the courses you should take, etc. If you're trying to create a product for your company or your startup, I can guide you on how to make it a reality. Which technologies you need, how to learn them, how to apply them. You'll be building your products or MVP in no time. I'm a scalability and web apps expert. I've broad...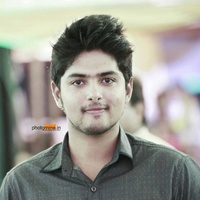 View Profile
Freelance Rake developer in Chennai, India
I aspire to be Faster than the rest, Better than the best
I am a growth engineer at a young american e-commerce startup. I spend most of my time writing ETL processes. I advice young talented people on how to stay focussed and excel in coding.
View Profile
Freelance Rake developer in Gaithersburg, United States
Senior Backend Developer with 9 years of experience
I am a Web Developer with expertise in Django, Rails and many more technologies. I love challenging projects and learning new things. Last year, I was the Lead Developer for a realtime Django project with Pythonic implementations of socket.io, postgresql, and angular.js. I am currently working as a Full Stack Ruby Developer at Ginza Markets Inc. Our main product is an innovative SEO and SEM application. www.ginzametrics.com I also have experience with other tools like fabric, capistrano, chef and all system administration tasks.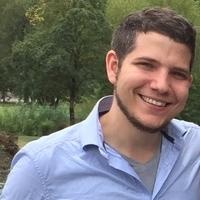 View Profile
Freelance Rake developer in Outremont, Canada
Agile Development with Ruby on Rails and React
Having spent over a decade tapping away at a terminal, Jon has worked on large systems for Open Source projects, Fortune 500s, and non-profit organizations. He's passionate about software architecture and a life of continuous learning.
View Profile
Freelance Rake developer in Auckland, New Zealand
Web Startup Tech Lead - Full Stack Help - Tips & Tricks to Share!
Hi! I'm a polyglot technologist with decades of experience in startups and industry, and one of the most active Github users worldwide. Want insights, guidance or help? Get in touch!
View Profile
Freelance Rake developer in Skopje, Macedonia
Senior Software Engineer at Netcetera
I'm working as a Senior iOS Engineer at Swiss Software Company Netcetera. I've been working on apps in the areas of transport, indoor navigation, insurance, weather, innovation tools etc. I try to follow the latest Cocoa Touch trends and software development principles in general. Always happy to share and exchange knowledge with others.
View Profile
Freelance Rake developer in Minsk, Belarus
Founder of https://asoft.co – Chatbots, Shopify Apps and World-class Web Projects
Hey! I'm an experienced Ruby on Rails developer and a founder of ASoft LLC. I give speeches, contribute to open source and write blog posts. I completed my Bachelor of Computer Science degree during my study with exceptional software programmers. I developed my first Rails application more than 4 years ago. Since that time I learned a lot and I continue learning something new every day. I like to share my experience. In 2013 I taught a Ruby on Rails course in the university to about 70 students. Codementor is a great way to help people and learn something new as well. Recently I gave 2 speeches about remote pair programming https://www.youtube.com/watch?v=1sklY800ous & https://www.youtube.com/watch?v=vq_q1ml39RQ. Full CV can be found on ➡ http://asoft.co/people/sergey-alekseev. ...
View Profile
Freelance Rake developer in Tallinn, Estonia
Full-stack developer.
Full-stack developer with RoR experience from 2007 and web-development experience from 2000. I can provide you with mentoring on all stages of your project from requirements gathering to deploy.
View Profile
Freelance Rake developer in Kirkland, United States
CTO at affinity.is. Designer/Developer 10+ years. RoR, cordova, html/css/js.
I've been designing and building sites and apps for over 10 years. My current favorite tools are RoR, cordova and ionic. I love meeting new people and solving new problems. Looking forward to helping you learn and grow.
View Profile
Freelance Rake developer in San Cristóbal de La Laguna, Spain
C++, Matlab, Javascript, number crunching, visualisation & scientific apps. 15+ yrs. TDD/BDD
Scientific software developer (image processing, data analysis, machine learning & visualisation) and computing using C++, matlab, javascript & web apps. I've been developing working professionally for over 15 years and have touched all sorts of technologies, APIs, Algorithms, build systems in that time 3D Visualisation, GPU/CUDA, Linux/Windows, boost, node.js, .... These days getting into js, node and web technologies. I practice BDD & TDD have led & worked on agile teams and regularly teach people over the internet.
View Profile
Freelance Rake developer in Atlanta, United States
Building the web since 1999; maker and breaker of things.
I've created and/or maintain a number of Ruby Gems (Grocer, GitTracker, DumbDelegator, pg_search, minimagick) and share a lot of side-project code on GitHub. I've been building the web since the early 2000's and first started using Ruby in 2007. I've helped a number of teams move from SVN/CVS/TFS to Git. I enjoy helping people along the road from "Testing to Test-First to Test-Driven" (http://stevenharman.net/from-testing-to-test-first-to-test-driven).
View Profile
Freelance Rake developer in Cincinnati, United States
Full-Stack Ruby on Rails Developer
I love solving problems, which is probably why I like being a developer. I'm all about learning by trying (and sometimes failing) and making the development process more efficient. I've built a handful of Ruby gems to help make my development life easier, but I also like using other solutions when the answer already exists. Most of all, I like helping others achieve their goals. I've spent some time on Stack Overflow, but mostly I try to log the solutions to my more complex problems on a blog—cobwwweb.com. I work to find that happy combination of being laid back and relaxed, while also getting to usable solutions quickly.
View Profile
Freelance Rake developer in Brisbane, Australia
Friendly, Pragmatic Programmer - here to help you deliver software that delivers value
I'm a friendly, pragmatic programmer with more than 15 years' professional experience and an excellent track record in delivering quality, maintainable code in a range of sectors. An expert in Java, Ruby and Javascript languages, I'm also an agile specialist, coach and mentor with a huge amount of pair programming experience. I love pairing with developers who I can impart some of my experience to and learn from as well! My preferred approach is test-driven and I'm able to start quickly and help you and your team deliver real value from the first session. I've built busy online shops, international job boards, public sector applications and back-end-only apps for companies in the UK, Canada, the US, Europe and Australia. I also contribute regularly to open source projects.
View Profile
Freelance Rake developer in Newark, United States
Software engineer with ~8 years experience. Passionate about Android, enjoying frontend javascript as well lately. I like rails for my backend stuff. Object oriented architecture is my thing.
Are You a
Rake
Developer?
Get paid while making an impact. Become a Codementor for the next wave of makers.
Apply Now