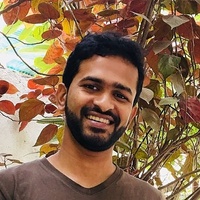 Rahul Golwalkar
Founder/CTO @bottr.me, CTO @pikSpeak , @Yahoo, @Oracle, @Citrix Systems / B.Tech IIT, full stack developer, Node.js, AWS, iOS, built more than 15 apps
I am an experienced full-stack developer with my primary backend language in NodeJs. I can handle development as well as dev-ops. Love to play around with AWS. You can follow a couple of my tech blogs on Medium @ https://medium.com/@rahulgolwalkar However, nowadays I am more focusing on Swift development.
I have experience in iOS(swift and objc) app development as well backend development(in NodeJs). In-depth hands-on experience with the whole AWS infrastructure. Have developed couple of highly scalable iOS apps using the power of AWS.
Quickly building an highly scalable and customizable real-time chatting platform on AWS
In today's world almost every other app needs a real time chat. Here, I will explain you how I build the system for a product company using AWS I won't be using MQTT, XMPP or any other chatting...