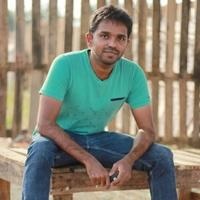 Ragunath Jawahar
Kick-Ass Android Developer
Average Rating
4.9
(67 ratings)
May 2016
Very helpful and detail-oriented.
Great mentor, pretty straightforward answering our questions and pointing out the best practices for our application
Another great session with Rag!
Nov 2015
Bug was found, and issue resolved. Simple as that :)
Sep 2015
Was able to help accomplish 2 things which I thought would take a lot longer than it did
Was able to help implement a lot of different views for an android Cursor Adapter in just a few hours!
Aug 2015
Great Mentor, Really knows his stuff and is really helpful.
Yea! We finished a major refactoring in only a couple of days. The payoff is huge.
Super helpful. Got through some really swampy logic in a custom time picker view that needed all kinds of truth tables and validation to fix but it came out beautifully. Thanks!
Great! fast & knows what he's doing
Ragunath is very talented and direct us through right directions.
Excellent, very helpful and knowledgeable mentor. Thank you.
Good experience in android!! Great help!! :)
One more great session, very helpful and explained all the details. Thanks again!
Very helpful right away. Was able to help me make a lot of progress on a complex user interface in just a few hours.