Freelance Rackspace Developers Available for Hire
Hire Now
Freelance Rackspace developer in Studio City, United States
Director, Engineering at Ranker
End to end experience in

Rackspace

Cloud. -Cloud Servers -Cloud Load Balancing -Cloud Files -Cloud Backups -Block Storages -Cloud Orchestration -Cloud Storage Rackconnect V2 V3 Firewalls (F5) Load Balancing (F5) Private Cloud Open Stack Worked with Private Cloud/Open Stack Team Implement Infrastructure automation using Chef.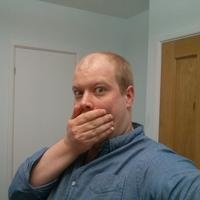 Hire Now
Freelance Rackspace developer in Paignton, United Kingdom
Full stack web developer with extended knowledge in MongoDB
I have used

Rackspace

for about the last 3 years in my day-to-day and have extreme expertise in their tools as well as dealing with their customer service. I have used almost every tool imaginable within their service, from application servers to database servers, all the way to CDNs and DNS.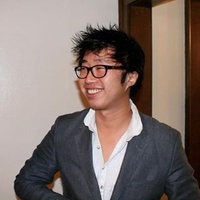 Hire Now
Freelance Rackspace developer in Burlington, Canada
Fullstack Development Consultant and Entrepreneur
Full stack developer with 10+ years of experience. I have worked in a variety engineering roles (dev, lead, manager) at Zynga, Google and various startups. Currently co-founder of a web/mobile development consultancy: https://leanrocket.io I focus on creating value through high quality products. When tackling new problems, I take the time to effectively communicate and understand potential users and other stakeholders, then clearly define objectives and metrics for success. I execute quickly by prioritizing and cutting features to perfectly align with business needs, while architecting solutions that are maintainable, extensible and scalable. Specialties: startup marketing and growth hacking, team building/hiring, API design, web development, service oriented architecture, dev-ops, d...
Hire Now
Freelance Rackspace developer in Brooklyn, United States
Linux, Apache/Nginx, MySQL/MongoDB, Python, Flask/Django, Javascript Expert and Mentor
With over 15 years experience, I have led software development teams in some of the top online companies like Yahoo!, Venmo and MongoDB and have also been the technical founding member of various successful tech startups that have received multiple rounds of venture capital. Now I have started to share my knowledge through my educational project, FromZero, and have taught more than 4,000 students the basics of web development through my Udemy courses and YouTube channel. I also have been mentoring startups improving their software development process and initial architecture. I am now excited to offer one on one mentorships to developers, students and startups through codementor. Please reach out if you need help with your application development or setting up an engineering team for y...
Hire Now
Freelance Rackspace developer in Bengaluru, India
Generalist Programmer with extensive experience in infrastructure management, research and development
Skilled Software Engineer with a demonstrated history of working in the software industry. Skilled in developer operations, web applications development and designing distributed systems, micro-services, low latency fault tolerant services and managing infrastructure security and handling zero downtime deployment.
Hire Now
Freelance Rackspace developer in Ashburn, United States
Author, Hacker, Entrepreneur, Conference Organizer, Startup Mentor
@TheIronYard, @DestinationCode, @SpaceCityConfs, mentor @stationhouston, INFOSEC, Lisper + λ, @CapitalFactory alum, @HoustonJS, @toptal, http://mkeas.org
Hire Now
Freelance Rackspace developer in Panama City Beach, United States
Experienced web applications developer of 10 years
I'll be able to identify quickly whether I can help you. I work full time at a startup and am versed in many languages and paradigms of development. I have lots of server side experience from dev-ops all the way to the frontend. I may even be able to help with WordPress.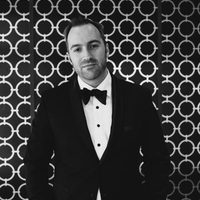 Hire Now
Freelance Rackspace developer in Chestermere, Canada
Full Stack Developer LAMP & System Admin
I'm a full stack developer predominantly on LAMP, with some experience in iOS & Java, and extensive experience in API integrations. I'm the cofounder and former CTO of Passportal MSP, an IT security company, and the Former CTO of Record Mob, an MCN, both of which companies have closed two rounds of funding, and both of which I'm still involved with.
Hire Now
Freelance Rackspace developer in Chiriqui, Panama
I'm a polyglot programmer with nearly a decade of successfully meeting project commitments. I've spoken at conferences and my open source code has been used in thousands of projects. I founded HackNashville.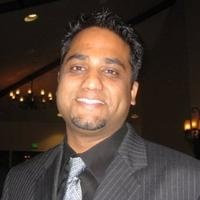 Hire Now
Freelance Rackspace developer in Los Angeles, United States
Veteran Full Stack Developer | Architect | Ad Ops | Growth Hacker
Built and scaled a publisher platform from 100k visits a month to over 25M. Been through the trenches of the world of scaling out servers and planning forward to anticipate bottlenecks before they arrive. Successfully lead development across local and remote international teams , Architected a big data import framework to ingest data from Freebase / Factual / Amazon into an internal graph DB and exposed it for consumer consumption. Have done development in server side languages such as Java, PHP , JavaScript (NodeJS) as well a fair amount of front end with HTML 5 / CSS 3 and JavaScript . Have used many frame works including Spring , JQuery , Laravel and Meteor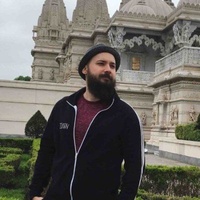 Hire Now
Freelance Rackspace developer in Stoke Newington, United Kingdom
Maker. iOS Dev. Pythonista. An eye for great UI. Weaving experiments @ http://mowowstudios.com
Experienced iOS and Python developer, focusing now on Product Management getting my kicks from building MVPs and tech-driven businesses. Recently sold a SaaS app. Used to run an indie gasme studio.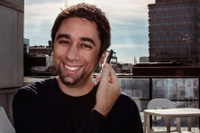 Hire Now
Freelance Rackspace developer in Malmo, Sweden
Generalist with a focus on programming
Offering now basic Polymer help for beginners. Jack of all trades within IT and passionate about learning and sharing my knowledge with others. Key skills are within LAMP but have also a wealth of knowledge in areas other than just coding as you will see from my profile. Started my freelancing company in Sweden in 2007. Been interesting in programming and IT since I was 8.
Hire Now
Freelance Rackspace developer in Santa Monica, United States
Technical Director with over 10 years experience at scale
Let's chat about performance, high-traffic methodologies and practical execution for sub-second web load times at scale. We can also chat on how to deliver and prototype your software ideas into the real world.
Hire Now
Freelance Rackspace developer in Dusseldorf, Germany
Senior Backend Software Developer
I am a software developer based in Berlin. I finished my MsC in Computer Science and Engineering 8 years ago and I have been working as a Backend developer ever since. I have experiencing mentoring developers and working through an architecture to come up with elegant solutions. I love to pick up a difficult problem and come up with the simplest possible solution, I believe that in most cases, simplicity leads to a more maintainable, easier to read and future proof systems. Scala is currently my primary programming language and I also have extensive experience with Ruby and Python. I like to work in the intersection between software development and infrastructure, I think this are offers plenty of interesting and challenging problems.
Hire Now
Freelance Rackspace developer in Roselle, United States
Commander of Digital Media - LAMP | Marketing Automation
LAMP Developer, Server Admin, and Marketing Consultant. Specialize in Eloqua, Responsys, Magento, sugarCRM and WordPress. I'm here to help!
Are You a
Rackspace
Developer?
Get paid while making an impact. Become a Codementor for the next wave of makers.
Apply Now