Not looking for Rabbitmq Developers? Find other types of developers: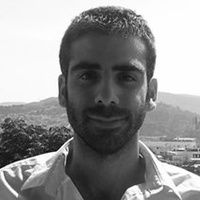 Hire Now
Freelance Rabbitmq developer in Barcelona, Spain
CTO - Startup Expert
Used

RabbitMQ

and Sphinx together to efficiently calculate more than 500k rows of MySQL data whenever hoteliers updated pricing policies.
Hire Now
Freelance Rabbitmq developer in Woodway, United States
Senior developer (20+ years) focusing on JavaScript, Node.js, Docker and related tools.
I regularly use

RabbitMQ

to facilitate microservices and disparate systems communication in a primarily Node.js environment. I've written 2 of the most popular

RabbitMQ

ebooks, produced screencasts that have taught thousands of developers, and contributed significant code to the

RabbitMQ

in Node.js space.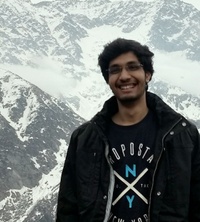 Hire Now
Freelance Rabbitmq developer in Hyderabad, India
Software Developer | Node.Js Expert
Whenever I think queuing

Rabbitmq

comes first in mind. It is one of most robust queuing system available. I have implemented

rabbitmq

using several tools in Node.js eg. Amqplib, Jackrabbit.
Hire Now
Freelance Rabbitmq developer in Paris, France
I use

rabbitmq

on my current project and could help people who wants to start sending async messages through the AMQP protocol.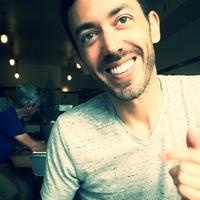 Hire Now
Freelance Rabbitmq developer in Sacramento, United States
Infrastructure Architect at iPyxel Creations
I'm a very big fan of

RabbitMq

for global event-driven infrastructure. Leveraging topics and queues and understanding fanout is a huge part of distributed success (and data propagation SPEED).
Hire Now
Freelance Rabbitmq developer in Pakiad, Philippines
Software Developer
I have a fair understanding of using

RabbitMQ

as a messaging queue for distributed systems and microservices. Although my experience with it is limited with the amqp-node, I can design and implement topologies well.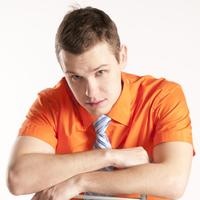 Hire Now
Freelance Rabbitmq developer in Minsk, Belarus
Web Developer at Wargaming.net
- using

RabbitMQ

as a part of technology stack for creating game servers - configuring/supporting

RabbitMQ

in production environment
Hire Now
Hire Now
Freelance Rabbitmq developer in Saint Petersburg, Russia
Ruby developer at Virool
Build big data processing system using RabbitMQ
Hire Now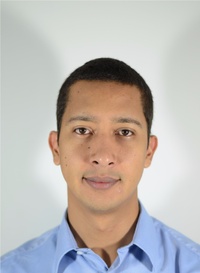 Hire Now
Freelance Rabbitmq developer in Medellín, Colombia
Java Backend Developer in love of great looking apps
Service integration and SOA using RabbitMQ
Hire Now
Freelance Rabbitmq developer in Liberty Hill, United States
Elixir/Ruby Backend Developer
I'm an experienced backend engineer that has contributed or started multiple open-source libraries in Elixir and Ruby. I have contributions (in both code and bug reports) to Elixir and Erlang. I'm the creator of the IntelliJ Elixir plugin for JetBrains IDEs, and so have experience with interfacing Erlang, Elixir, and Java all together. I enjoy refactoring code and bring it up to the language's community standards and putting in place processes and static analysis to maintain that code quality. I can raise your test coverage, keep your code consistent and help you spot how shrink your code by spotting how to refactor commonalities out.
Hire Now
Freelance Rabbitmq developer in Río Cuarto, Argentina
Senior Software Engineer
I'm convinced that the only way to progress is: - Dedication and commitment - Wisdom and knowledge - Efforts and sacrifices - The Necessary Ambition and Vision My personal/professional goals are: - Take care and give love to my family - Continuous Progress - Be a mentor Also I'm a big defender of public and collaborative knowledge and freedom.
Hire Now
Freelance Rabbitmq developer in Miami, United States
Solutions Architect
Passionate about software from DevOPS to Quality Assurance, from Developer to Architect with the right amount of business skills, marketing and sales. Specialties: Distributed Application Design, Object Orientated Programming, AngularJS, REST API Design, PHP, MySQL, PhalconPHP, MongoDB, Python, Flask, Zend Framework, Linux Administration, Symfony, Quick Test Professional, WatiN/R, Magento, Wordpress, Adobe & Microsoft Suite, MacOs, Amazon Web Services, Google Cloud, VMWare and more. Large Scale Software Development Strategies, Center for Disease Control regulations and reporting guidelines. Health Information Exchanges, Direct Secure Messaging, HIPAA Regulations and Meaningful Use guidelines. Experienced in successfully negotiating and implementing new technologies in change-advers...
Hire Now
Freelance Rabbitmq developer in Chatswood, Australia
Full Stack Javascript/Nodejs Designer/Developer with Enterprise-scale API/Data Architecture experience
Hi, thanks for looking me up. I'm a hands-on Software Designer, Architect and Developer with deep experience in front-end design/development and systems engineering, with a strong focus on coaching teams to learn, adapt and innovate. Most of my work for customers is around solving complex business problems through people and technology. I'm technology agnostic, with the exception that there are only a given number of technologies one can truly master in a lifetime (as listed above). My experience ranges from designing and building to managing, leading, coaching mostly in medium to very large enterprises. These days I spend more time working with scale-ups and a couple of start-ups. I'm also an agile coach, though I prefer to focus on building stuff and technology coaching. Feel free t...
Are You a
Rabbitmq
Developer?
Get paid while making an impact. Become a Codementor for the next wave of makers.
Apply Now