Freelance Query Developers Available for Hire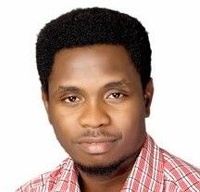 Hire Now
Freelance Query developer in Lagos, Nigeria
Experienced Software Engineer... Loves music.
I'm a software craftsman, a professional at what I do. I love to make complex things really simple with great depth of knowledge in software design and architecture. I don't just write code, I enjoy designing and creating awesome software applications. I've got 8+ years of developing applications using Java, PHP, and exactly 5 years with the C# language. My experience includes both web and desktop applications. While I currently develop in C# and XAML, I'm a Java enthusiast. I can say I've got some emotional attachment to Java. I love cartoons and enjoy music as I write code; nonetheless, I am achievement oriented and goal driven.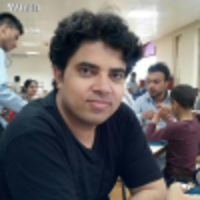 Hire Now
Freelance Query developer in Rawalpindi, Pakistan
Expert Visual Basic, C# and JavaScript Developer
I am an expert Visual Basic developer with over 15 years of experience. I am highly talented and skilled in problem solving and understanding complex and large code base.
Hire Now
Freelance Query developer in Taylorsville, United States
Talented developer and mentor, with over 75k reputation on StackOverflow.
I've got top-notch programming, debugging, and (most importantly) communication skills. I would love to help you write awesome code. I speak English natively, and French fluently.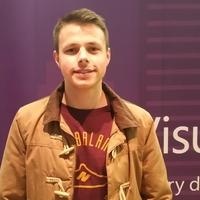 Hire Now
Freelance Query developer in Carnaxide, Portugal
Chief Software Architect (Javascript, Angular 2, .net core), MSc in IT Management
I'm an Entrepreneur. My goal is always to be a recognized as an expert in the fields of software engineering, enterprise architecture, and IT management I like new technologies because I believe that nowadays, the IT enables companies to innovate and transform their businesses, not just serve as IT services. On the other hand, I also like to meet and understand older technologies. I am able to independently seek information needed for problem-solving and apply it in practice. In what I do day to day I do not see a job but a lifestyle. I believe that in this way I do bring value to the business. I have vision on things I do because I always think about the future of my projects, and what changes may happen to them. I quickly find a common language with people. I know endure stressful...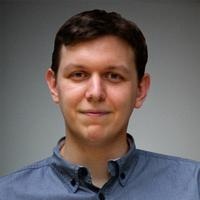 Hire Now
Freelance Query developer in Budapest, Hungary
Coding can be an art!
I'm a full-stack developer with 15+ years of experience in web application development and code mentoring. Are you stuck? Let me help!
Hire Now
Freelance Query developer in Philadelphia, United States
Senior Software Developer
Self taught developer who have been developing for more than 15 years.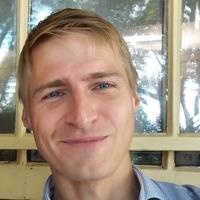 Hire Now
Freelance Query developer in Sydney, Australia
Senior Java / Web Backend Developer
MY COMMITMENT My commitment to you is 1. understanding you and your goals 2. guiding you. Depending on your time and budget I'll analyse the task and talk you through a possible solution or implement a solution with you or for you. Amongst others I can help you preparing for an interview, getting started with programming in general, any frameworks and tools or solving any concrete issues you are facing. MY BACKGROUND IN SOFTWARE DEVELOPMENT I have been developing software very successfully on various projects and teams for over 10 years. I have extensive experience developing, maintaining and improving large scale distributed application in finance and news media. This includes green field projects, maintaining and improving matured solutions, and onboarding new team members. I'm also ...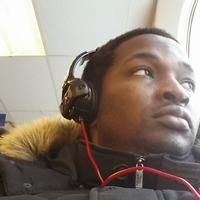 Hire Now
Freelance Query developer in Vancouver, Canada
Software Development Engineer at Ping Identity
Full Stack Developer. Java/PHP/JavaScript Ninja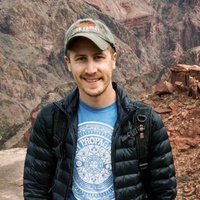 Hire Now
Freelance Query developer in Lancaster, United States
WordPress / WooCommerce Expert
As a full-time freelance web developer since 2011 I've helped everyone from artists to universities to global corporations. I specialize in WordPress and WooCommerce and am ready to help with features, bug fixes and a fresh perspective to keep you moving forward.
Hire Now
Freelance Query developer in St Louis, United States
A full stack .net developer with a great exposure on app development, UI development and data. Always keen to learn new and cross platform technologies.
I have heavy experience in building .net web applications and front end UI with majority of it in .net platform. I also have experience in SSIS, Informatica for ETL operations and SQL for database operations in SQL server and Oracle. My passion made me learn some of the other skills such as Angular JS, SignalR, and Hadoop.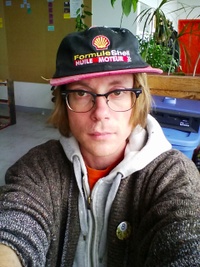 Hire Now
Freelance Query developer in Montreal, Canada
Creative scientific-mind | Critical Developer at InfiniteInternet.ca
Constantly tackling new programming tools, Drew has developed a powerful learning curve that has allowed him to master technologies such as JavaScript, Ionic framework, blockchain, Solidity, Scrypt, LAMP and MEAN techstacks. Having worked as lead engineer and project manager for projects of all sizes, his experience gives him the ability to understand projects as a whole, foreseeing potential pitfalls down the road. Currently he's tackling internet security, an imminent need in our world today. Feel free to check out some of his recent projects: 1. http://studentunityproject.com/ 2. https://www.give2gain.com/ 3. https://www.letsgothere.com/ 4. http://lifeonhold.aljazeera.com/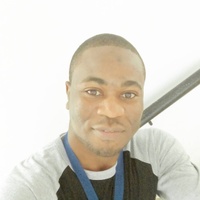 Hire Now
Freelance Query developer in Lagos, Nigeria
Javascript, Nodejs, and React/Redux Expert
Full-stack Javascript Developer, automated system enthusiast, addictive learner, human capital development advocate, writer, and a software engineer. I love making it easy for people to learn.
Hire Now
Freelance Query developer in Pittsburgh, United States
.NET MVP (C#), experienced architect and developer, community leader and speaker
I'm a C# MVP and also consider myself a Common Sense Evangelist. I prefer using the right tool for the right job and also strive to build reliable, testable and maintainable solutions. I specialize in distributed systems and thoroughly enjoy building scalable systems. When I'm not doing that, I'm either running a local user group (currently Pittsburgh SteelCloud, a distributed app dev group) or speaking at regional events (user group meetings, code camps, regional conferences).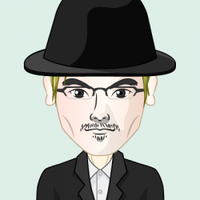 Hire Now
Freelance Query developer in Pittsburgh, United States
Patient teaching ... (Program/System)Design help ... Implementation help.
Full stack development, python/tornado/postgres/html/css/JS, C++ veteran, rendering. I can help with any of the above, using or creating algorithms and data structures to solve interesting problems.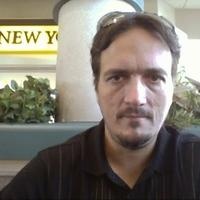 Hire Now
Are You a
Query
Developer?
Get paid while making an impact. Become a Codementor for the next wave of makers.
Apply Now