Freelance Query builder Developers Available for Hire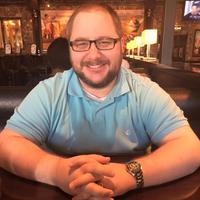 Hire Now
Freelance Query builder developer in Austin, United States
PHP Developer
Howdy! My goal as your mentor is to not only help solve your problem but to help you grow and evolve as a developer by helping you understand the solution and why (I feel) it is the best approach to take. A little background as to what got me here: I started writing PHP when I was in middle school and have never looked back. I came to codementor because I remember how empowering and helpful my mentors were when I was just learning PHP 4. If it wasn't for them I would not be where I am today so I'm hoping to give back to the community. Currently I work with a team of developers using PHP along with other languages to build custom features for our clients. Our application is one of the largest in the 340B space and handles millions of records in a single transaction. I've learned throu...
Hire Now
Freelance Query builder developer in Ashburn, United States
Senior Graphic Designer presso La Piccola Deli
Hire Now
Freelance Query builder developer in Ashburn, United States
Leader and problem-solver across engineering, product and operations
Leader, designer, developer, and problem-solver across product, engineering and operations. I'm currently lead engineer at Climb. Previously, I led a team bridging analytics and technology at BlackRock, creating innovative, scalable products, taking them from prototype to reality. I was also an advocate for web technology to the rest of the firm (1200+ developers). I'm a multiple winner at BlackRock's Aladdin Hackathon (as developer and mentor), and have independently owned and rolled out the winning projects across the firm. I started my career as an entrepreneur by running a materials startup during my undergraduate study. In my graduate study at Cornell, I worked on various incubator projects and developed iPhone applications for the specialized needs of my physics lab.
Hire Now
Freelance Query builder developer in Carteret, United States
Senior Web Developer at IRIS CRM
I have been into programming since 2006. What started off as a Visual Basic applications and simple HTML/CSS pages, later it turned into a C++, Java & PHP. I used to program in C++ & Java earlier and still use Java when needed, but mostly now I use web development languages such as PHP. I am constantly following up on updates and learning latest technologies, there is always so much to learn.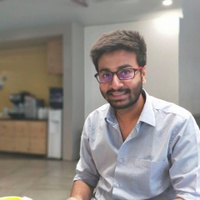 Hire Now
Freelance Query builder developer in New Delhi, India
Software Development Engineer @ Zomato
I am a full stack web developer working primarily on frontend using javascript (jQuery, react, redux). I have experience in developing a number of frontend plugins and ui libraries which could help in building the UX for almost all kinds of web applications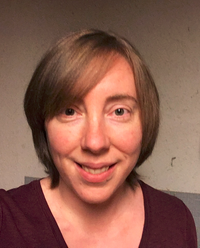 Hire Now
Freelance Query builder developer in Frederikshavn, Denmark
Back-end Developer with 18 Years Experience and a specialty in PHP & Databases
A Well Regarded Back-end Developer with 18 Years Experience Across Many Leading Industries; From Green Energy and Telecommunications, to Education and e-Commerce. I have Team Lead experience with a specialty in PHP, databases, and the support, maintenance, and technical documentation of web based systems. I have 15 years experience developing PHP/MySQL systems. For the last 18 months I've also worked with the PHP framework Laravel. I have worked with many large-scale relational database systems with anything from hundreds of thousands to millions of records. I am also adept at database design & normalisation and I have attended short courses in database optimisation. I hold a First Class BSc in Internet Technology (with Hons.). For a portfolio of my work see my Stack Overflow Developer...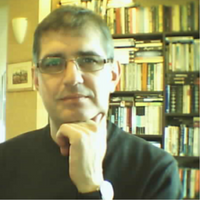 Hire Now
Freelance Query builder developer in Varna, Bulgaria
Experienced Guru in my field of expertise. Average guy otherwise.
Apart from my listed fields of expertise, I am well known to be stubborn to hunt down to the bottom of issues, perfectionist in the way I resolve problems and quickly grasp everything new that comes to me every day. No matter how complex is your question (or product, or setup), if I smell the answer I will find and provide it. If I can't, I'll be honest and clearly tell you: "I don't know this thing!"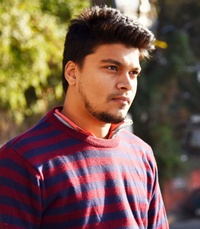 Hire Now
Freelance Query builder developer in Manesar, India
Programmer since 2006. Lead technology for startups and enterprises.
I love building apps and working on cutting edge technologies, ensuring that they're ready for market in short development time. I also like to ensure the applications to be heavily iterated and improved based on user feedback and performance metrics.
Hire Now
Freelance Query builder developer in San Francisco, United States
Applied Research / Machine Learning
Hi I'm Yad. I build all day everyday! I currently do applied research and development in the field of machine learning. My background is in computer science, I introduce myself to new folks as a fullstack, half stack, any stack needed engineer. I've been a tech lead in a small sized team till recently to build over a dozen of production level products. I'm currently running a Research and Development team for machine learning. For me, the harder the challenges are, the more exciting they're to be tackled.
Need to Hire a Senior
Query builder
Developer?
Get Started
Are You a
Query builder
Developer?
Get paid while making an impact. Become a Codementor for the next wave of makers.
Apply Now