Freelance Python3 Developers Available for Hire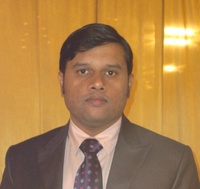 Hire Now
Freelance Python3 developer in Bengaluru, India
Senior Software Developer | Corporate Trainer(Open Source Technologies)
Have been using Python basically for Web development.
Hire Now
Hire Now
Freelance Python3 developer in Brighton, United States
Sr. Software Developer
Taught a course in Python for a nightly class in Seattle for a year. Then have spend using it has my hobby language and created several websites using Flask and Pyramid.
Hire Now
Freelance Python3 developer in Rego Park, United States
High School Computer Science Teacher
I am a NYC-based high school teacher teaching computer science for grades 10-12. Experienced in learning and pedagogy and I work with my students one-on-one on a daily basis.
Hire Now
Freelance Python3 developer in Pacific Grove, United States
Founder of a Ruby on Rails consultancy, 20 years of full-stack development in multiple languages
Howdy! If you work with me, you'll find that I'm patient, a good listener, and am great at tracking down annoying bugs. I used to run one of the largest Ruby on Rails shops in the world. I started as a Rails Engineer, shot up the ranks, and eventually ran the company as Partner and de-facto CEO. Before and after, I've worked as a freelance full-stack developer in a wide variety of languages. I started programming in 1997 and have been loving it ever since.
Hire Now
Freelance Python3 developer in Almere Stad, Netherlands
Have more than 3 years of experience working with python3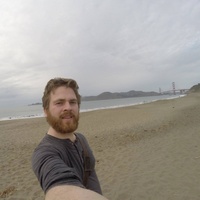 Hire Now
Freelance Python3 developer in Bexleyheath, United Kingdom
Software engineer, tester and devops stuff
I have worked as a python developer for Alcatel-lucent, testing carrier grade networks and building storage systems for 2 years. I now work as the second hire at a tech start up, where I do everything from design, deployment, development and testing.
Hire Now
Freelance Python3 developer in Saint Augustine, United States
Senior Web Developer
I do the whole stack! From backend to frontend I build solid applications that are tested and work years down the road.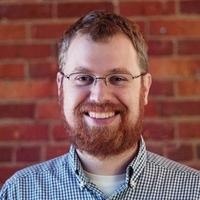 Hire Now
Freelance Python3 developer in Greenville, United States
Full-Stack Software Engineer
I am an experienced full-stack software developer, primarily in Django development for web applications. I lead a team at a custom software agency in the South East of the US.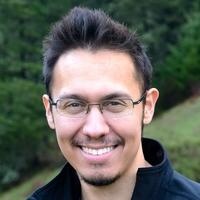 Hire Now
Freelance Python3 developer in Covelo, United States
I use technology to enrich people.
As a serial entrepreneur over the past 2 decades, I have a powerful understanding of business, technology, and people. I have scaled code to reach millions, both from a development and server perspective. My strength lives in my ability to communicate abstract concepts and support others in thinking through complex thought processes. I understand various components of tech, from DNS, to APIs, to servers, to development, to frontend/backend, and I can help someone think through their project and learn what's best. I can also share in a way that is sustainable, where someone is learning on their own. I want you to succeed without me. I also have consulted around business strategy and the psychology of entrepreneurship to optimize success. If you're not satisfied with any time we spend t...
Hire Now
Freelance Python3 developer in Brooklyn, United States
Senior Engineer
I especially enjoy working with early stage startups. I spent many of my formative computer science years in academics, worrying about low level computer science concepts including: logic & mathematics, algorithms, computational complexity, data structures, and language design. My strength in these core concepts allows me to quickly learn new languages, and to easily understand new problems.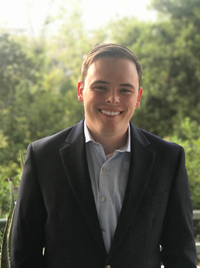 Hire Now
Freelance Python3 developer in Los Angeles, United States
Let me help solve your toughest problems.
I pride myself on my ability to write solid, well documented and fully tested software. With the projects that I have worked on, my software has not only needed to hold up to use by its users, it has also needed to be able to withstand scrutiny in court. As a result, I take writing quality code very seriously. Over the last few years I have worked on creating a platform to revolutionize the way that investigators (of all kinds) explore unstructured data, primarily text documents. I did this by taking advantage of the latest technologies and techniques in information retrieval and natural language processing. I also created a simple yet powerful language that allows investigators to ask deeper questions of the data. The end result of all of that effort is a system that allowed a forensic ...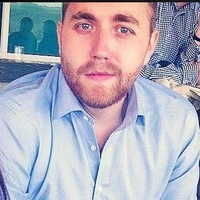 Hire Now
Freelance Python3 developer in Bracknell, United Kingdom
Expert Senior Software Engineer and Mentor
DISCOUNTED RATE - I am offering a reduced rate for a limited time as I am new to the codementor platform. My heart is in Scotland, but I live in Bristol UK. I have over 10 years coding and teaching experience. I have previously worked at a leading British University, a top UK Security Consultancy and currently one of the foremost Consulting and Technology companies in the world. I am also a published Computer Scientist in Human and Computer Interaction.
Hire Now
Freelance Python3 developer in Durham, United States
Experienced software developer; researcher-in-training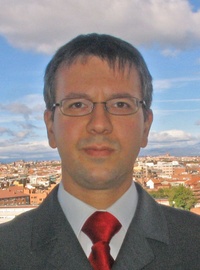 Hire Now
Freelance Python3 developer in Madrid, Spain
Senior Software Engineer / Algorithmic Trader / Freelancer
I'm a highly qualified algorithmic trader and full stack developer offering more than 17 years of in-depth hands-on experience in full life cycle of software development within telecommunication and financial services industries. My ability to overcome complex business challenges in an effective and creative manner, always on time and under budget, and my passion for keeping up with the cutting edge of technologies, will enable me to make a significant difference for achieving the company's goals. My specialties are algorithmic trading, software development, C++, Python, MATLAB, Java, SQL, erlang, and many more, all of them for the sole purpose of writing masterpieces with zeros and ones which accomplishes what I wanted to implement and beyond, with clean, elegant and effective code. Pl...
Are You a
Python3
Developer?
Get paid while making an impact. Become a Codementor for the next wave of makers.
Apply Now