Freelance Pyspark Developers Available for Hire
Hire Now
Freelance Pyspark developer in Chatswood, Australia
Full Stack Javascript/Nodejs Designer/Developer with Enterprise-scale API/Data Architecture experience
Hi, thanks for looking me up. I'm a hands-on Software Designer, Architect and Developer with deep experience in front-end design/development and systems engineering, with a strong focus on coaching teams to learn, adapt and innovate. Most of my work for customers is around solving complex business problems through people and technology. I'm technology agnostic, with the exception that there are only a given number of technologies one can truly master in a lifetime (as listed above). My experience ranges from designing and building to managing, leading, coaching mostly in medium to very large enterprises. These days I spend more time working with scale-ups and a couple of start-ups. I'm also an agile coach, though I prefer to focus on building stuff and technology coaching. Feel free t...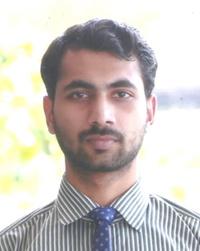 Hire Now
Freelance Pyspark developer in Delhi, India
Pythonist
Pythonist with years of experience in consumption, development and deployment of RESTful API. Also, has hands-on experience in Machine Learning.
Hire Now
Freelance Pyspark developer in Nairobi, Kenya
Python Developer
Software/Data engineer with a background in web & systems programming. Ex-IBMer. I do a lot of Java and Python. I also have a fair bit of experience writing systems using micro-services and an event-driven architecture. Also, related to this, I can help with running large distributed data-intensive applications. My favoured stack is with Apache Kafka, Apache Cassandra and Apache Spark. I'm also very happy to talk about running python apps in production and any challenges that come with that.
Hire Now
Freelance Pyspark developer in Petah Tikva, Israel
Statistician / Data Scientist at AnyClip
Statistician, with experience in statistical programming, modelling and analysis. Highly familiar with internet marketing related analytics, modelling, campaign performance optimization and etc. Also, has some experience in the economical and financial areas. Specialties: Statistical programming, scientific modelling.
Hire Now
Freelance Pyspark developer in Bengaluru, India
Distributed Systems Engineer
I am multi-skilled techie with background in Data Science, Big data, Backend and app development. I am passionate about building scalable and fault tolerant systems. Code quality is on the top of list while I do my stuff.
Hire Now
Freelance Pyspark developer in San Jose, United States
Python enthusiast
I have been in love with python since the day I got the hang of it. I use python everyday at work and in my personal life to make things easier. In a way python is making me lazy!!!
Hire Now
Freelance Pyspark developer in Bengaluru, India
R | Python | SQL | Machine Learning | Big Data | Analytics Consultant
I'm a Data Science Consultant working with multiple organisations to solve their business challenges with Artificial Intelligence centric approach. I have been conducting training bootcamps to train professionals on R, Python, Scala, Advanced Analytics, Machine Learning, Deep Learning, Natural Language Processing, Big Data & Apache Spark across corporates for more than 3 years now. I also work as Visiting Faculty at Premier B-Schools in India. Please feel free to seek my help.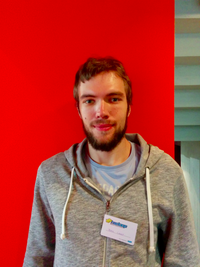 Hire Now
Freelance Pyspark developer in Moscow, Russia
Python Developer at IPONWEB
I'm an experienced Python developer and also a teacher. I've completed a lot of projects and can help you to complete yours.
Hire Now
Freelance Pyspark developer in Rio de Janeiro, Brazil
Software/Machine learning Engineer
10+ years in the software industry. 4 years working with data science/engineering. I run my own company, a SaaS that delivers recommender algorithms and user engagement reports as a service.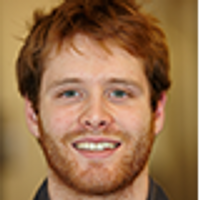 Hire Now
Freelance Pyspark developer in Toronto, Canada
Bioinformatician / Data Scientist / Backend Developer / DevOps Engineer
I am a research programmer and data analyst at the Princess Margaret Cancer Centre in Toronto. I am a commiter and member of the Technical Steering Committee for JanusGraph Distributed Graph Database, an open source project hosted by the Linux Foundation. I graduated with a Bachelors of Science in Bioinformatics & Computational Biology and Molecular Genetics & Microbiology from the University of Toronto. I have a passion for data integration and testing the limitations of bleeding edge frameworks.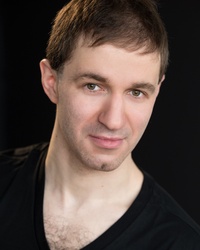 Hire Now
Freelance Pyspark developer in New York, United States
Python Developer / Data Scientist / Mathematician
I am an experienced developer and a math Ph.D. specializing in data science, math, statistics, and algorithms research. While my strongest skill is using math & algorithms to solve tough open-ended problems, I also have a solid overall software engineering background, with experience ranging from low-latency trading in C++ to Apache Spark jobs doing machine learning for millions of users.
Hire Now
Freelance Pyspark developer in Palencia, Spain
Ruby on Rails, Angular, Big Data and Machine Learning developer
I am a passionate and proactive person who continuously searches for the most cutting-edge technologies when solving complex problems. I'm extremely familiar using Angular and Ruby on Rails as a powerful web pair, complemented with other modules such as D3.js. I'm also very comfortable working with Elasticsearch, Hadoop, PySpark, and machine learning.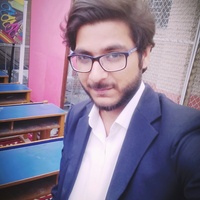 Hire Now
Freelance Pyspark developer in Delhi, India
Python Programmer, Data Scientist and Unity programming Expert with 4+ years of experience in 2D and 3D Games.
I am a determined guy who believes in practical knowledge by learning new things and applying them. I work on improving myself daily. I have a great interest in sharing my knowledge in my field of expertise.I have conducted Game Development workshops at various Institutions where I delivered as a lead speaker. Contact me if you need any help in Python, Data Science, Machine Learning and Unity3D Game Development, GAme Architecture, Game Physics, Game Maths.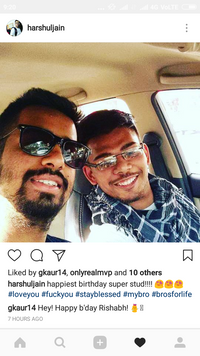 Hire Now
Freelance Pyspark developer in New Delhi, India
Expert Python developer and Deep Learning Practitioner with 3 yrs of experience
You give me anything, I will try my best to reach to the solution. > I am a Python tutor, and active open source contributor and a philanthropist. I do Codementor because I love to help people out within my areas of Expertise. > I have won, and participated in couple hackathons. My projects can be viewed at https://github.com/harshul1610 > I am an active Volunteer , Speaker at Python conferences and Meetups. > I have total of around 2 years of experience into Python and pretty confident to help out others.
Hire Now
Freelance Pyspark developer in Singapore, Singapore
Data Science | Data Engineering | Architecture | Web Development | Python | Java "Scala| R
I have worked on the web and big data projects. Helped organisations to build ETL tools and data science pipelines using JVM based languages and Hadoop ecosystem. I have also worked on REST based architectures and build systems to handle thousands of requests.
Are You a
Pyspark
Developer?
Get paid while making an impact. Become a Codementor for the next wave of makers.
Apply Now