Freelance Push Developers Available for Hire
Hire Now
Freelance Push developer in Montreal, Canada
Senior iOS Developer
A seasoned iOS Developer with more than 4 years of native iOS application development experience with Xcode on Mac OS X platform. Passionate in and experienced with clients from different industries to help them grow their business or solve their problems using up-to-date technology. A competitive team player who is reliable and cooperative, willing and ability to learn quickly in a dynamic and changing environment.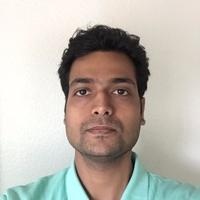 Hire Now
Freelance Push developer in Jaipur, India
Consultant | Technical Speaker | Startup Founder | Full Stack Developer | Chatbots | AI | Machine Learning | JavaScript | jQuery | NodeJS | AngularJS | MongoDB | MeteorJS | ElasticSearch | Firebase | Android | Ionic | Mocha | Digitalocean | MySQL
** Full Time Consultant, Entrepreneur, Developer. ** ** One Minute Quick Video Intro : https://www.youtube.com/watch?v=ylxt9a-izOw ** Consult Startups and Development Teams. ** **Go Ahead and Schedule a Session with me, would love to talk to you ! **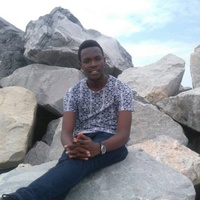 Hire Now
Freelance Push developer in Lagos, Nigeria
Entreprenuer
Specializes in building Enterprise application with a touch of professionalism, aside from work work work, he loves discussing with bright minds and young leaders who are making an impact in their society, this young man is an entrepreneur by birth, one who owned a business at the age of 13 and now he is introducing his new venture called MCM(http://mychurchmember.com). A platform that aims at help churches manage relationship and communication with members, if you love to know more ,connect with me stating your purpose.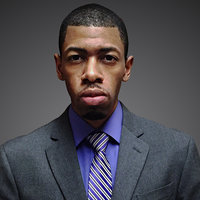 Hire Now
Freelance Push developer in Ashburn, United States
iOS Developer (Full Stack) | Web Developer (Full Stack) | Founder of FanWagon
I'm a very experienced iOS and Web Developer who has a passion for delivering clean and high performing apps and server architectures. I spend most of my time coding in Swift/Objective-C, Node.JS, and PHP. - Founder of sports social network FanWagon. - 7 years iOS development experience. - 17 years of web development (this includes development, debugging, and testing). - 5 years server administration in Red Hat/Debian. In my free time, I mentor computer science students at the local college.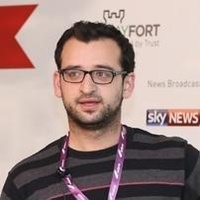 Hire Now
Freelance Push developer in San Francisco, United States
Senior iOS Engineer
raywenderlich.com ex-tutorial team writer and tech conferences speaker. 8 years of experience in iOS development.
Hire Now
Freelance Push developer in Sofia, Bulgaria
Lead iOS Developer
I am an iOS & Android developer, with a B.A. in Computer Science and over 4 years of experience in building native mobile applications. I have multiple apps released on the respective App Stores and my tech stack involves working with Swift for iOS and Java for Android. I'm ready to help out with the following: • iOS, watchOS, tvOS, macOS Development • Mobile App Consulting & Tutoring • Swift Migrations My extensive experience in developing native apps allows me to quickly produce optimized and testable code. Furthermore, besides my programming background, I'm also experienced in managing projects, directing teams and providing software consulting for both startups and mature companies.
Hire Now
Freelance Push developer in Chicago, United States
Web developer w/ 17+ years expertise, providing structured solutions, focused on startups. DevOPs
Creating usable websites is my passion. I have a history of building reliable online solutions for clients around the world. As my workflow capabilities improve, virtual servers are going to become a critical component, being able to quickly spin up servers, test code and deploy will be advantageous. Networking is a great way to develop and grow skills to take my ideas to a larger audience, helping to create a solid path toward building a successful startup -- the next step on my list of goals. Specialties: Web development, online security practices, MySQL, Apache, Navicat, Sublime Text, Fireworks, Acrobat Pro, GIT, Google, PHP, XML, RSS, HTML5, CSS3 standards, jQuery, Apache, Web Analytics, Cacti, mail server administration, public speaking, software installation, CCNA, multi-tasking, a...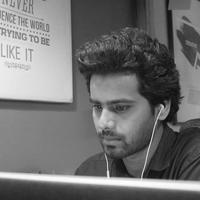 Hire Now
Freelance Push developer in Darjeeling, India
CTO/Deep learning Researcher (NLP) @ Neuron
I am the CTO/Deep Learning Researcher(NLP) at Neuron and supervise the research and development work of Neuron's core NLP platform. Area of work: - Deep Learning in NLP - Recurrent/Recursive Neural Nets, Convolutional Neural Nets, Attention Networks - Sequence Labelling, Sentence Classification, Auto encoders, Encoder-Decoder Models, Sentence Embeddings, Predictive Statistical Modelling - Machine Learning - Regression, Ensemble Learning, Neural Nets, Recommendation Systems Interested in working with: - Memory Networks - Deep Reinforcement Learning - Deep Generative Models - Optimization methods for DNNs - Deep Learning for Computer Vision
Hire Now
Freelance Push developer in Mechelen, Belgium
Music producing frontend and Swift developer
I am a Frontend / Swift Developer for Apple's iOS Platform with experience as Team Lead of mobile products. I have carried out work for startups and multinationals ( Lexus, Coca Cola, Carlsberg, Sony Ericsson, Philips,... ) alike. More than 15 years of experience. I love going to conferences and always look forward to be inspired by the amazing work of my peers.
Hire Now
Freelance Push developer in Vancouver, Canada
Developer with over 15 years of professional experience in various technologies.
Developer with over 15 years experience building software in various industries, most recently focused on iOS apps and creative applications using Swift and C++. I have a strong computer science background with emphasis on software architecture and user interfaces. I have worked in aerospace (including a contract for NASA), telecommunications (Nokia), video games (Capcom, Ubisoft) and social-network startups. Most recently I am working on freelance projects and pursuing my interest in blockchain technology and cryptocurrencies.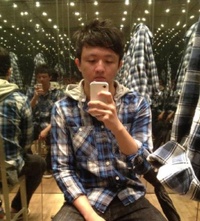 Hire Now
Freelance Push developer in Hong Kong, Hong Kong
Full Stack Developer and Entrepreneur
A serial entrepreneur that has entered multiple US accelerators (one of them is Top 20). Process with technical knowledge helps me bring ideas into real product that people enjoys.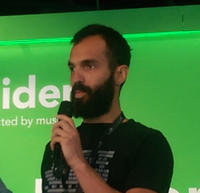 Hire Now
Freelance Push developer in Saint-Pierre, Martinique
iOS Engineer
I've been developing iOS apps for more than 6 years and I've been working solely with Swift for 3 years. I can share with you not only pure iOS knowledge but also good practices and tools to make you more confident and more productive. I've published more than 10 apps to the App Store, I've worked both in large teams and on teams where I was the only developer.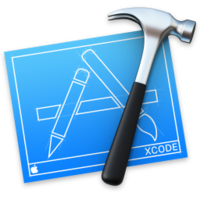 Hire Now
Freelance Push developer in Seattle, United States
iOS/Android developer with 7+ years of mobile experience
Worked on wide variety of iOS and Android applications over last 7 years. Prior to that worked on projects using mainly C and C++.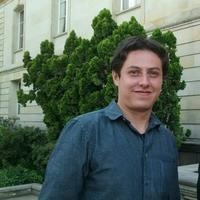 Hire Now
Freelance Push developer in Bogota, Colombia
Web & Mobile Developer. Co-founder and CTO of Glubers
6+ yrs experience. AngularJS, Javascript / HTML / CSS, Parse.com and Hybrid Mobile Development with AppGyver Supersonic (Multi-Page AngularJS + Ionic + Cordova + Addons). I have taught programming to technical and non-technical people and I have assumed the roles of software architect, lead developer and project manager for several projects, where I've helped many programmers to solve doubts, fix bugs and organize their work for optimal results.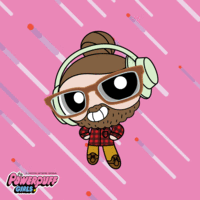 Hire Now
Freelance Push developer in Portland, United States
Installed a Perl module? You're using my code.
If you're having Perl, Git, SQL, C or testing problems, I can help. If you have a Perl problem, maybe a bug in a module, or a regex isn't working, or it's slow, maybe CPAN trouble, not only can I help, I might have caused the problem. If Git has you totally perplexed, I can help make Git make sense. And if you have a problem writing tests, what should you test, how should you write tests, how should you structure your tests, I can help. Happy coding!
Are You a
Push
Developer?
Get paid while making an impact. Become a Codementor for the next wave of makers.
Apply Now