Find a mentor

Web Programming

Mobile App Programming

Programming Languages

Data Science /Engineering

Database /Operations

Others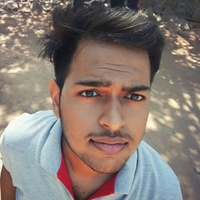 Purujit Bansal
Android and Backend Developer
Hey! I am a B.Tech-CSE student in my 2nd year of study. I have been into coding for past 4+ years now. My primary area of expertise is Android Development. Along with that, I have a decent amount of experience with Backend Technologies like Python and NodeJS. I have also done some Internships at small startups delivering Scalable and Production ready solutions.
I have been working on Android for a quite long time now. I have done a few internships as an Android Developer in past and Now I run my own IT Freelancing company.
I have done a few internships where I was also involved in developing a Backend in NodeJS. I have worked on its Deployment and Scalability along with MongoDB and SQLite Databases. I also have experience with building webhooks
I am a machine learning enthusiast. I have experience with deploying scalable machine learning models on the cloud. Have used python for a lot of automation and data-mining tasks.
A Productivity app that shows meanings for words without even the need to leave your current working app
An Introduction to this New Kid Called MACHINE LEARNING
A beginner's Introduction to the world of machine learning and Artificial Intelligence.