Not looking for Puma Developers? Find other types of developers:
View Profile
Freelance Puma developer in Berlin, Germany
Coach at Code Branch
Co-founder of Code Branch, where we coach students and entrepreneurs.
View Profile
Freelance Puma developer in Mexico City, Mexico
Full Stack Web Developer
Passionate Ruby and Ruby on Rails developer who likes to build functional and great looking web apps.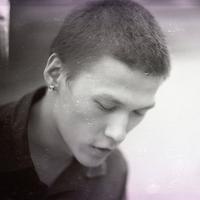 View Profile
Freelance Puma developer in Moscow, Russia
DevOps Advocate
View Profile
Freelance Puma developer in Marquette, United States
Emergency support specialist, cloud consultant, lifetime coder, Linux ninja, security guru, developer-operations liasion, systems administrator. Often called 'rockstar', 'unicorn', 'hero', 'savior', 'recluse'; seldom called on the phone.
I put out cyber fires over donuts and camp fires. Polyphasic sleeper serving all timezones! Provider of live-help in real-time via video conference for technologies I have mastered and problems no one else can solve. Writer of re-brandable content management systems (every app has content, does it not?), re-usable apps & APIs, member of Mensa & Intertel, slayer of salmon. Human languages for fun, programming languages for breakfast. I left Detroit in the Dot-Com era to live deep in the north woods, I wear camo every day and kill my own food when I have to. I solve my own problems with grace and efficiency. I'll be happy to solve yours! My three most valuable skills: * Problem solving * Anticipation (of variables and user expectations) * Machine logic These skills, when applied t...
View Profile
Freelance Puma developer in Auckland, New Zealand
Web Startup Tech Lead - Full Stack Help - Tips & Tricks to Share!
Hi! I'm a polyglot technologist with decades of experience in startups and industry, and one of the most active Github users worldwide. Want insights, guidance or help? Get in touch!
View Profile
Freelance Puma developer in Charlotte, United States
Engineer turned entrepreneur, helpful in all things technology -- from development and infrastructure to system and product design.
I bring a high level of detail and passion to everything on work on. I love working with startups and small businesses to help them find the best path for their success. This is mostly done through technology strategy. I can help at high-level design with systems and architecture for scaling and growth or I can roll up my sleeves and help develop key features of a product. Whatever it takes to make people successful with their technology endeavors.
View Profile
Freelance Puma developer in Minsk, Belarus
Founder of https://asoft.co – Chatbots, Shopify Apps and World-class Web Projects
Hey! I'm an experienced Ruby on Rails developer and a founder of ASoft LLC. I give speeches, contribute to open source and write blog posts. I completed my Bachelor of Computer Science degree during my study with exceptional software programmers. I developed my first Rails application more than 4 years ago. Since that time I learned a lot and I continue learning something new every day. I like to share my experience. In 2013 I taught a Ruby on Rails course in the university to about 70 students. Codementor is a great way to help people and learn something new as well. Recently I gave 2 speeches about remote pair programming https://www.youtube.com/watch?v=1sklY800ous & https://www.youtube.com/watch?v=vq_q1ml39RQ. Full CV can be found on ➡ http://asoft.co/people/sergey-alekseev. ...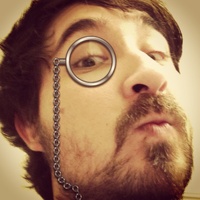 View Profile
Freelance Puma developer in Denver, United States
Software Craftsman
I'm a software developer (generalist / polyglot) who is devoted on learning and educating cutting edge technologies. I have over 12+ years of industry experience with design, development and system architecture. I have a strong background in web application development, yet recently proficient in crafting iOS apps. Majority of my experience has been in business applications, from large complex enterprise systems to smaller sophisticated tools for small businesses. Available to assist with any sized project or issue you have!? Reach out anytime day or night!
View Profile
Freelance Puma developer in New York, United States
Senior Full Stack Rails Web Developer
View Profile
Freelance Puma developer in Atlanta, United States
Building the web since 1999; maker and breaker of things.
I've created and/or maintain a number of Ruby Gems (Grocer, GitTracker, DumbDelegator, pg_search, minimagick) and share a lot of side-project code on GitHub. I've been building the web since the early 2000's and first started using Ruby in 2007. I've helped a number of teams move from SVN/CVS/TFS to Git. I enjoy helping people along the road from "Testing to Test-First to Test-Driven" (http://stevenharman.net/from-testing-to-test-first-to-test-driven).
View Profile
Freelance Puma developer in Beijing, China
Full stack DevOps
I am a developer & linux system administrator, working with PHP/Ruby/web stuff on debian(sid) everyday.
View Profile
Freelance Puma developer in Ashburn, United States
Ruby/rails lead programmer
I have to 16 years of experience in software engineering. Last 9 years I'm working mostly with Ruby (mostly rails but not only) programming languages. Also I have some C/C++ and .NET background.
View Profile
Freelance Puma developer in Amsterdam, Netherlands
As founder of melopos.com, devloped with Ruby on Rails, HTML/CSS and JavaScript, I'd like to help in trouble
Are You a
Puma
Developer?
Get paid while making an impact. Become a Codementor for the next wave of makers.
Apply Now