Freelance Pull Developers Available for Hire
Hire Now
Freelance Pull developer in Istanbul, Turkey
Fullstack Web Craftsman
Passionate about learning, adapting and using new tools, in order to solve the problems of oneself and the others. Focused on web.
Hire Now
Freelance Pull developer in Chicago, United States
Web developer w/ 17+ years expertise, providing structured solutions, focused on startups. DevOPs
Creating usable websites is my passion. I have a history of building reliable online solutions for clients around the world. As my workflow capabilities improve, virtual servers are going to become a critical component, being able to quickly spin up servers, test code and deploy will be advantageous. Networking is a great way to develop and grow skills to take my ideas to a larger audience, helping to create a solid path toward building a successful startup -- the next step on my list of goals. Specialties: Web development, online security practices, MySQL, Apache, Navicat, Sublime Text, Fireworks, Acrobat Pro, GIT, Google, PHP, XML, RSS, HTML5, CSS3 standards, jQuery, Apache, Web Analytics, Cacti, mail server administration, public speaking, software installation, CCNA, multi-tasking, a...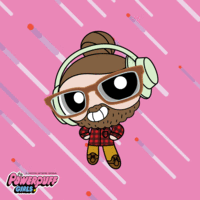 Hire Now
Freelance Pull developer in Portland, United States
Installed a Perl module? You're using my code.
If you're having Perl, Git, SQL, C or testing problems, I can help. If you have a Perl problem, maybe a bug in a module, or a regex isn't working, or it's slow, maybe CPAN trouble, not only can I help, I might have caused the problem. If Git has you totally perplexed, I can help make Git make sense. And if you have a problem writing tests, what should you test, how should you write tests, how should you structure your tests, I can help. Happy coding!
Hire Now
Freelance Pull developer in Minsk, Belarus
Web-developer with 7+ years of experience.
Start doing web-development at the age of 16. Since that launched a lot of projects, mostly using Ruby on Rails. CEO of consulting company with 15+ people.
Hire Now
Freelance Pull developer in San Salvador, El Salvador
Full stack software engineer, focused on .NET and Ruby. Swift for mobile.
I work as a software architect for an online irish company. I have thorough experience in .NET framework mainly using C# and ASP.NET MVC. I also have considerable experience with javascript, and Ruby on Rails. I an intermediate swift developer also, I could probably help somebody just getting started in swift.
Hire Now
Freelance Pull developer in Rio de Janeiro, Brazil
Rails Developer. Microsoft Excel & VBA specialist.
Industrial Engineer. Web Developer. Relevant financial background. Flavio is prepared to become an immediate contributor on tasks concerning the development and deployment of Ruby on Rails applications (both front and backend), querying databases, and managing work with git. Based on previous experience, further qualifications he can offer are mostly related to Finance, Analytics, and Process Automation.
Hire Now
Freelance Pull developer in Minneapolis, United States
Senior Software Developer at HomeSpotter
Motivated and skilled software engineer with a positive attitude and passion for constant learning while developing software in a fast-paced, quality-oriented environment. He blends an acumen for leadership with strong organizational skills to deliver quality software in a timely fashion. With 4+ years of experience as a software engineer, he proves a strong ability to combine appropriate software architecture models, frameworks, and clean, concise code in order to see a project through to its end.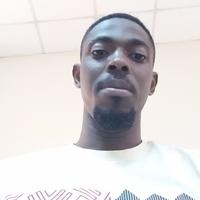 Hire Now
Freelance Pull developer in Lagos, Nigeria
Trainer || JavaScript | jQuery | NodeJS | AngularJS | MongoDB | MySQL | Postgres | Ruby | Ruby on Rails| React|
Helped support an online advertising company based in North America. In addition to maintaining the company's technology stack, he worked with Rails and SQL on PubSquared, a platform that enables publishers to sell their digital inventory to advertisers, to fully automate user account creation Used JavaScript and the MEAN stack (MongoDB, ExpressJS, AngularJS, and NodeJS) to develop an e­commerce platform that allows local merchants to showcase their products and buyers to compare products. Worked to develop a Rails API with an online educational company to build a freelance application for getting jobs for graduates of their various programs.
Hire Now
Freelance Pull developer in Panama City Beach, United States
Experienced web applications developer of 10 years
I'll be able to identify quickly whether I can help you. I work full time at a startup and am versed in many languages and paradigms of development. I have lots of server side experience from dev-ops all the way to the frontend. I may even be able to help with WordPress.
Hire Now
Freelance Pull developer in Hudson, United States
Computer Vision Engineer
I work in the intersection of research and development. My skills are developing algorithms, testing them, visualizing them, and providing a path for them to reach production. For the last few years I've worked on computer vision and deep learning problems, using mostly Python for visualization and C++ for production code. I love thinking through algorithms, problems, constraints, and best of all, getting people started on their path through learning to code. In my spare time I maintain an introductory Python blog at http://practicepython.org and am starting to learn Julia.
Hire Now
Freelance Pull developer in Athens, Greece
iOS developer
I have created over 60 iOS apps, some of them also awarded in UK and Greece. I usually work with JSON APIs and also very challenging UIs that need a lot of custom controls. Have implemeted apps using frameworks for bluetooth, contacts, camera, video edit/encoding, image edit, CoreData, push notifications, location service, messaging, share to social media, stream of audio and others. I also have and support lots of open source GitHub and CocoaPods projects. I am a fun of C,C++ and arduino, too.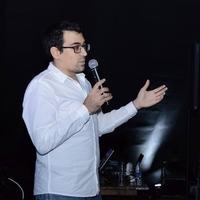 Hire Now
Freelance Pull developer in Beirut, Lebanon
Full Stack Engineer. Expert in Mobile, Backend & SPAs
Freelance Software Engineer 5 years in. Worked on around 10 mobile applications, spread out between Native and Hybrid. Designed several backend APIs in the most optimized way possible
Hire Now
Freelance Pull developer in Berlin, Germany
Python expert (10+ yrs.), open source maintainer of goodplay.io
I'm eager to understand problems to be solved in detail to come up with the best solution. Creator of open source project goodplay, an Ansible-/Docker-based testing tool.
Hire Now
Freelance Pull developer in Pereira, Colombia
Friendly Javascript, AngularJs, React, Node, funcional programming help for you
I'm a passionate developer and I'm here just to help you. No matter how easy or hard the question is, we can figure it out together. I love to explore new ways to organize code, just to make the job to our lazy brains easier. I have been programming for almost a decade, but still a lot to learn, as this is not about engineering, this is all about craftsmanship.
Hire Now
Freelance Pull developer in Baltimore, United States
Product Wizard at ClassTracks / Fellow at Venture For America
Advanced technology is indistinguishable from magic. I am a developer. I have strong interests in educational technologies, code literacy (and literacy in general), and startups. I primarily work on the backend but have frontend skills as well. I am a writer. I am currently writing a science fiction novel. I have a blog that is mainly about tech though occasionally my life slips in there (or is it the other way around?). And I wrote my dorm's weekly newsletter the academic year of September 2012 through April 2013. I am a self proclaimed efficiency expert. I am constantly looking for ways to speed up the unimportant things in life: like finding keys or getting ready in the morning: That way I can focus on the most important things in life: my friends and family, and my passions.
Are You a
Pull
Developer?
Get paid while making an impact. Become a Codementor for the next wave of makers.
Apply Now