Not looking for Pull Developers? Find other types of developers:
View Profile
Freelance Pull developer in Surat, India
Ruby Programmer
View Profile
Freelance Pull developer in Delhi, India
Expert Developer, Hacker, Machine Learning enthusiast
I am a professional developer. I have expertise in wide range of technology. I can help you in building/optimizing web/desktop based applications. I'll do my best guiding you in the areas of Machine Learning, Python/.NET/C++ Development and version control systems (GIT, TFS). Ask me anything :) Still not convienced? https://amaneureka.me
View Profile
Freelance Pull developer in Boulder, United States
Web developer w/ 17+ years expertise, providing structured solutions, focused on startups. DevOPs
Creating usable websites is my passion. I have a history of building reliable online solutions for clients around the world. As my workflow capabilities improve, virtual servers are going to become a critical component, being able to quickly spin up servers, test code and deploy will be advantageous. Networking is a great way to develop and grow skills to take my ideas to a larger audience, helping to create a solid path toward building a successful startup -- the next step on my list of goals. Specialties: Web development, online security practices, MySQL, Apache, Navicat, Sublime Text, Fireworks, Acrobat Pro, GIT, Google, PHP, XML, RSS, HTML5, CSS3 standards, jQuery, Apache, Web Analytics, Cacti, mail server administration, public speaking, software installation, CCNA, multi-tasking, a...
View Profile
Freelance Pull developer in Phuket, Thailand
I help business with their tech
I have been a developer basically all my life. Started early in high school with programming games on my calculator, studied computer science and after graduation made my career as a developer. I worked for small startups and large coorperations. I always loved helping out my colleagues and figuring out complex problems. Whenever a nasty bug was resolved it put a smile to my face. I use Ruby on Rails on a daily basis and know my way around. On the side I have been coaching this wonderful technologies to newcomers. It's alwqys great to see technology through the eyes of someone else.
View Profile
View Profile
Freelance Pull developer in Grand Forks, United States
Full-Stack Web Developer & Hybrid Mobile Developer (Ionic 1 / 2 / 3 + Angular 1 / 2 / 4) | Previously: Senior Software Engineer @ SmartThings / Samsung
Web (JavaScript, Python, Django, Angular) & Mobile Developer (Swift iOS, Hybrid Ionic, etc) passion for building awesome apps that wow. Also have experience teaching command-line tools, Git + GitHub, JavaScript to over 200 engineers at large corporation. Really enjoy teaching programming & application development to anyone looking to become a developer. More Projects can be found on my GitHub: https://www.github.com/northDacoder Languages & frameworks I have experience with: Python Django Javascript jQuery NodeJS AngularJS MeteorJS UnderscoreJS PostgreSQL MySQL Front-end Design: HTML5 Twitter Bootstrap Foundation CSS3 Responsive/Adaptive Design Media Queries Mobile UI Design Mobile Development (Native) iOS 9 + Swift 2.1 Mobile Development (Hybrid)...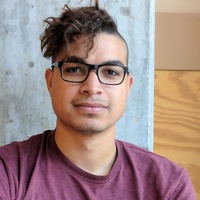 View Profile
Freelance Pull developer in San Francisco, United States
Creative coder. JS and game dev | Love Chillwave and Longboarding
Web developer with advanced experience working on large-scale Javascript apps and PHP backends. Specialized in rendering and DOM performance. Personal site - http://likethemammal.com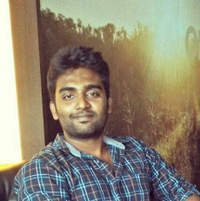 View Profile
Freelance Pull developer in Hyderabad, India
Front end web developer.
Bhargav is an experienced Full stack Developer who is excited about complex problems. His passion is the web and strives to help peers build blazing fast apps for the Internet. He is able to work on : - React.js on the client and the server with Flux/Redux - React Native - Angular.js , Angular 2 and D3.js - Android , Playframework with Java and Python - Git - MongoDB and PostgreSQL Some of my repos - Timezone compare - https://github.com/imbhargav5/timezone-compare - Trello API Promisified- https://github.com/imbhargav5/trello-promise - TDD in react - https://github.com/imbhargav5/codementor-officehours - Offline dictionary - https://github.com/imbhargav5/dictionary-offline
View Profile
Freelance Pull developer in Marquette, United States
Emergency support specialist, cloud consultant, lifetime coder, Linux ninja, security guru, developer-operations liasion, systems administrator. Often called 'rockstar', 'unicorn', 'hero', 'savior', 'recluse'; seldom called on the phone.
I put out cyber fires over donuts and camp fires. Polyphasic sleeper serving all timezones! Provider of live-help in real-time via video conference for technologies I have mastered and problems no one else can solve. Writer of re-brandable content management systems (every app has content, does it not?), re-usable apps & APIs, member of Mensa & Intertel, slayer of salmon. Human languages for fun, programming languages for breakfast. I left Detroit in the Dot-Com era to live deep in the north woods, I wear camo every day and kill my own food when I have to. I solve my own problems with grace and efficiency. I'll be happy to solve yours! My three most valuable skills: * Problem solving * Anticipation (of variables and user expectations) * Machine logic These skills, when applied t...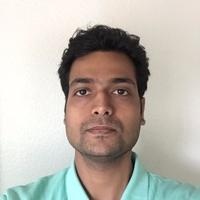 View Profile
Freelance Pull developer in Jaipur, India
Consultant | Technical Speaker | Startup Founder | Full Stack Developer | Chatbots | AI | Machine Learning | JavaScript | jQuery | NodeJS | AngularJS | MongoDB | MeteorJS | ElasticSearch | Firebase | Android | Ionic | Mocha | Digitalocean | MySQL
** Full Time Consultant, Entrepreneur, Developer. ** ** One Minute Quick Video Intro : https://www.youtube.com/watch?v=ylxt9a-izOw ** Consult Startups and Development Teams. ** **Go Ahead and Schedule a Session with me, would love to talk to you ! **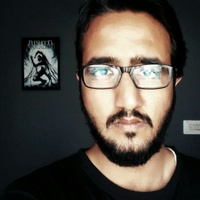 View Profile
Freelance Pull developer in Bengaluru, India
A backend developer who loves to connect the dots!
Work Experience: 1. Infra and Devops Team at HackerEarth (2 year and 4 months) 2. Backend Engineer, Rare Mile Technologies (10 months)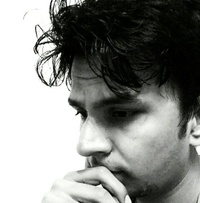 View Profile
Freelance Pull developer in Hyderabad, India
I solve my problems using programming | Engineer | Devops | Full stack Developer | Python, NodeJS , GoLang and C++ are the languages I speak | Bug Fixer
I'm an avid programmer, passionate about code, design, startups and technology. Currently I am working at Amazon as Software Development Engineer 2. Before Amazon I was working for a healthcare startup named Practo where I single handedly created 5 microservices. In my free time I write Tech Articles, read, play games, participate in contests, conferences or hackathons, and write about what interests me in science at http://arpitbhayani.me I have created and currently maintaining lots of Open Source products/tools and libraries https://github.com/arpitbbhayani/flasksr https://github.com/arpitbbhayani/tripod https://github.com/arpitbbhayani/bucket-list I have been programming in Python for the last 8 years dealing in Web, Data Science, Maths, Business Applications, Automation Projects & ...
View Profile
Freelance Pull developer in San Salvador, El Salvador
Full stack software engineer, focused on .NET and Ruby. Swift for mobile.
I work as a software architect for an online irish company. I have thorough experience in .NET framework mainly using C# and ASP.NET MVC. I also have considerable experience with javascript, and Ruby on Rails. I an intermediate swift developer also, I could probably help somebody just getting started in swift.
View Profile
Freelance Pull developer in Cambridge, United States
Web Developer. Microsoft Excel & VBA specialist.
Industrial Engineer. Web Developer. Relevant financial background. Flavio is prepared to become an immediate contributor on tasks concerning the development and deployment of Ruby on Rails applications (both front and backend), querying databases, and managing work with git. Based on previous experience, further qualifications he can offer are mostly related to Finance, Analytics, and Process Automation.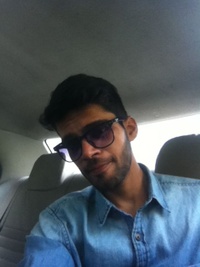 View Profile
Freelance Pull developer in Varanasi, India
Expert Programmer (Python, C , R, Haskell) -Data Scientist-(Pandas-Matplotlib-Highcharts-Pyspark-sklearn)-PyGame-Machine Learning-DjangoRestFramework-API-Web Scraper--Bots
I have expertise in Python and Django and have a great experience working as a web developer where i started with javascript and jquery along with bootstrap frwamework. I have used Python a lot for scraping,demographics,Data analysis and game development,Sending GET/POST API/JSON django(API,Rest Framework), recently I have been doing Data science using (Pandas, Matplotlib) and Pyspark.
Are You a
Pull
Developer?
Get paid while making an impact. Become a Codementor for the next wave of makers.
Apply Now