Not looking for Psql Developers? Find other types of developers:
Hire Now
Freelance Psql developer in Tver, Russia
Experienced full-stack developer specializing in Ruby, Ruby on Rails, PostgreSQL, Javascript, Ember.js, Angular.js
Hello, If we'll start working together, you will get a proactive, accurate and ready for communication developer that respects client's needs but also offers own suggestions and ideas of getting things done maybe even better. You won't be concerned about what is possible to do or not - my experience and skills talk me that there are no impossible tasks in this world (at least in IT :-)). You'll get a person that already has all skills that you require, worked as CTO, independent consultant, developers team lead and mentor. Interested in everything associated with web development but the most strongest skills are: Ruby, Ruby on Rails, PostgreSQL, Redis, Nginx, Rspec, API development, third-party services integrations, Angular.js, Ember.js, Javascript.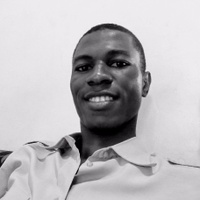 Hire Now
Freelance Psql developer in Lagos, Nigeria
Software Engineer @ Lessonly
I am a Sofware Engineer, happiest when I'm bringing things to life. Constantly looking for ways to learn new skills and build upon existing ones. I contribute to open source and write technical articles on my blog azemoh.com. I want to share my knowledge and learn from others.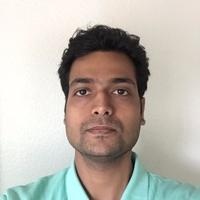 Hire Now
Freelance Psql developer in Jaipur, India
Consultant | Technical Speaker | Startup Founder | Full Stack Developer | Chatbots | AI | Machine Learning | JavaScript | jQuery | NodeJS | AngularJS | MongoDB | MeteorJS | ElasticSearch | Firebase | Android | Ionic | Mocha | Digitalocean | MySQL
** Full Time Consultant, Entrepreneur, Developer. ** ** One Minute Quick Video Intro : https://www.youtube.com/watch?v=ylxt9a-izOw ** Consult Startups and Development Teams. ** **Go Ahead and Schedule a Session with me, would love to talk to you ! **
Hire Now
Freelance Psql developer in Ellicott City, United States
Seasoned Software Developer
Database and Software Development Professional with more than 16 years of experience and a solid record of successfully accomplished projects. Possesses both deep technical and project management skills. Has very strong skills in database technologies. Very well versed with SQL across several major RDBMSes.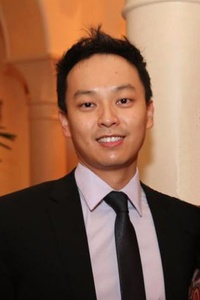 Hire Now
Freelance Psql developer in Vancouver, Canada
Experienced Full Stack Engineer
16 Years broad IT industry experience. I've helped large enterprises and small businesses alike to solve their end to end challenges using custom architected solutions. I like building useful things with Python, Django, Javascript, React, Go. I want to help YOU successfully build your useful thing. Hit me up and lets solve your problems!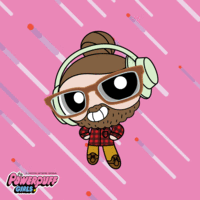 Hire Now
Freelance Psql developer in Portland, United States
Installed a Perl module? You're using my code.
If you're having Perl, Git, SQL, C or testing problems, I can help. If you have a Perl problem, maybe a bug in a module, or a regex isn't working, or it's slow, maybe CPAN trouble, not only can I help, I might have caused the problem. If Git has you totally perplexed, I can help make Git make sense. And if you have a problem writing tests, what should you test, how should you write tests, how should you structure your tests, I can help. Happy coding!
Hire Now
Freelance Psql developer in Clapham, United Kingdom
Experienced full stack developer
Experienced full stack developer with a wide range of experience across technologies. 10 years experience with Ruby on Rails, seasoned Ember.js developer and contributor, comfortable in deployment and administration, DevOps and data projects.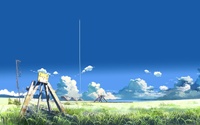 Hire Now
Freelance Psql developer in Somerville, United States
Data Scientist at Charles River Analytics
Mathematics and Computer Algorithm Design constitute the body of my professional interests. In particular, I have done work in Mathematical Analysis and Topology, and their applications to Probabilistic Programming, and Real Time Data Analytics. I am also interested in applying various numerical methods towards Machine Learning, Predictive Analysis, search Optimizations, and related bottleneck problems. My side hobbies consists mainly of watching various foreign films and various forms of computer/console games. Film genre's include French New Wave, Italian Neo-Realism, Russian films, 1950s Sci-Fi, and Japanese Animation. I have played puzzle games such as Braid, Portal, and Red Remover, as well as strategy games such as Age of Empires, Advanced Wars, and League of Legends.
Are You a
Psql
Developer?
Get paid while making an impact. Become a Codementor for the next wave of makers.
Apply Now