Not looking for Psd Developers? Find other types of developers: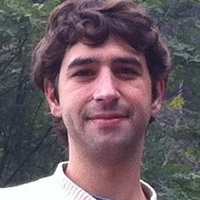 View Profile
Freelance Psd developer in Montagnac, France
full-stack web developer specialized in Symfony and Drupal
I have extensive experience working for web agencies and prides of my attention to detail. I likes to discover and learn new technologies that I can employ in creating the best solutions for my projects.
View Profile
Freelance Psd developer in Lagos, Nigeria
Straight forward problem solver
I believe that every problem has a definite solution if one takes the time to understand the problem. I apply this philosophy in my everyday life especially in the code I write.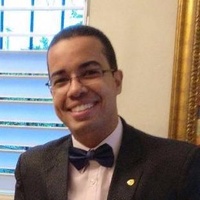 View Profile
Freelance Psd developer in Oviedo, Dominican Republic
Working with Frontend technologies, 5+ years of experience
Passionate about web design, I have had the opportunity to work with good professionals in my country with whom I have acquired the knowledge and experience in webapp design. More than 10 years of experience working web projects. My beginnings were working as a developer of multimedia projects for students in one of the best universities in Santiago de los Caballeros, Dominican Republic. Then working as an independent, will collaborate in more than 10 projects such as: programmer templates, code developer, frontend, among other tasks assigned. In addition, I have worked for companies such as OD Soluciones EIRL https://odsoluciones.com/, Tres Mentes SRL https://3mentes.com/ as a template designer for WordPress.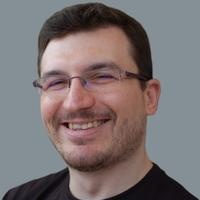 View Profile
Freelance Psd developer in Genoa, Italy
Expert HTML, CSS, Javascript, jQuery, PHP and Wordpress teacher and developer
Hi there! My name is Matteo and I have spent the better part of the last decade as a front-end web developer for web agencies. I am expert in the use of HTML, CSS, Javascript, jQuery, PHP and SQL to create front-ends, specially when they come in the form of Wordpress themes. I also have a huge passion for teaching and learning. I have spent a significant amout of time teaching computer science students topics ranging from the basics of programming to niche web development frameworks. If you're looking for someone to help you with a web development project, or just someone who will help you write computer programs, drop me a line and I'll be glad to help you!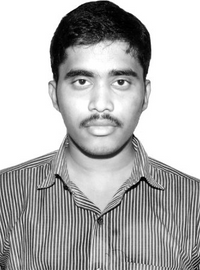 View Profile
Freelance Psd developer in Chennai, India
I've been in the web design and development industry for almost 6.5 years and I'm passionate about quality work done quickly and efficiently.
I'm Gobinath Mahalingam and I'm a Full stack web developer and an avid learner. I've been in the web design and development industry for almost 7 years and I'm passionate about quality work done quickly and efficiently. I create tools to improve workflow and help companies and developers learn emerging technologies to stay ahead of the curve.I specialize in web development technologies including HTML5, CSS, Javascript, LESS, SASS, jQuery, Bootstrap, Grunt, AngularJS, and more.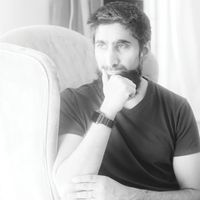 View Profile
Freelance Psd developer in Highland, United States
I help health & fitness companies craft engaging mobile experiences.
I help health & fitness companies keep their customers engaged with native mobile experiences that keep pace with the latest platform developments. I enjoy diving deep into business problems and finding solutions that truly benefit my clients, mentoring others and constantly educating myself. Here's what some of my clients have had to say about me: "Fuad and his team at Anaara took our mobile applications a huge step forward. They revived our Android app, rewrote our iOS app from the ground up, creating a truly responsive and intuitive experience for our users. Fuad's attention to detail, his professional conduct, and commitment to quality helped us to create a better product. Fuad and his team are very passionate about mobile and always keep themselves abreast of the latest platform d...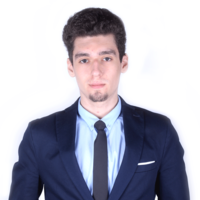 View Profile
Freelance Psd developer in Iași, Romania
Graphic Designer | Android & Web Developer | Programmer | Entrepreneur | Company Owner | Startup-er and Mentor | http://www.behance.net/razgraf
Graphic Designer, Android Developer, Web Developer & Designer, Digital Media Rookie and more with every day that passes. My daily mission : I strive to achieve new and exciting skills that will improve my experience and the way i think. I am the proud co-founder of a Social Network Start-up called Sycity. Also I am the co-founder of Van Software, a development , design and digital marketing company. In my spare time i like to research about anything new in the Tech World, but i'm also interested in the current eocial-economical-political situation all around the globe. Current obsessions : SpaceX, iOT, A.I, Alexa&Google Home, Start-ups all around the globe (software & hardware ), Sycity, Networking ( i try to meet as many powerful/inspiring/driven human beings as i can to learn and di...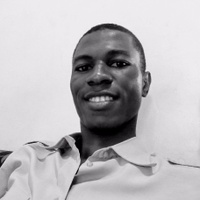 View Profile
Freelance Psd developer in Lagos, Nigeria
Software Engineer @ Lessonly
I am a Sofware Engineer, happiest when I'm bringing things to life. Constantly looking for ways to learn new skills and build upon existing ones. I contribute to open source and write technical articles on my blog azemoh.com. I want to share my knowledge and learn from others.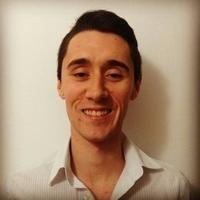 View Profile
Freelance Psd developer in Belgrade, Serbia
Senior JavaScript Web/Mobile Front-End Developer
Senior JavaScript Web/Mobile Front-End Developer Eager and passionate, always starving for some new Dev skills and knowledge. Surrounded with the Web development tools, Front-End technologies, Mobile apps dev. Senior Developer with over 6 years of experience in various web fields. Currently using few Front-End technologies for mobile and web development. Working as a Web/Mobile Front-End Developer on projects related to mobile apps development and web development. Tech stack: Ionic Framework (Angular-like) for Hybrid mobile apps, AngularJS, native(vanilla) JavaScript, HTML5, CSS3 (SASS), NodeJS, npm, Bower, Gulp, Git, SVN, Trello, JIRA, Phabricator & Slack. Scrum & Agile. MacOSX user, and a lot more.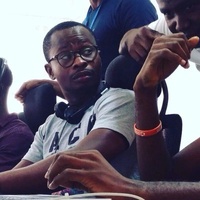 View Profile
Freelance Psd developer in Moriki, Nigeria
A passionate JS fullstack develop with 5+ year experience in software engineering. Built 10+ apps from ground up
I am a complete music lover and a multi-skilled engineer who has over the years worked on projects spanning across mobile, web, desktop and hybrid apps. You can call me Master of all :). I worked on the ever-growing EDVES Basic for elementary & senior secondary schools. When I'm not found coding, I'm either listening to music or writing super codes (coding again? Yes, coding!)
View Profile
Freelance Psd developer in Dhaka, Bangladesh
Full-stack WordPress & Laravel Developer
Mohaimenul is a full-stack web developer with quick adaption skills and the urge to take on new challenges. He is good at solving problems and going beyond his comfort zone to get things done. Mohaimenul's target has always been to keep improving on quality and always provide his best to clients.
View Profile
Freelance Psd developer in Chennai, India
Full Stack PHP and Rails and Mobile App Developer
Hi I have over 10 years of experience in building web and mobile applications. I have built over 200 websites (using PHP, Java & Rails) and over 25 mobile applications using Titanium and PhoneGap. Here is a list of websites and apps I've built. http://www.crowdwatch.co http://www.lendvious.com http://www.audichyabrahmansamaj.in http://www.senseihub.com http://www.kolau.com http://dashwink-staging-fe.herokuapp.com Also built a few crowdfunding portals, but are dufunct unfortunately. www.helpersunite.com (inactive) www.greenunite.com (inactive) www.sparkmarket.com (inactive) www.hyperfund.com (inactive) Though some of these sites are down right now, you should be able to see glimpses of these sites here http://web.archive.org/web/20141125064929/https://sparkmarket.co...
View Profile
Freelance Psd developer in Wednesbury, United Kingdom
Freelance Front-End and WordPress Developer
Hi, my name is Michael, and I am a freelance web developer from Birmingham, England. For the past five years, I've been working with companies and agencies to create websites which I am really proud of. I specialise in developing websites all the way from

PSD

or Sketch files to custom-coded WordPress themes.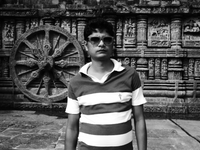 View Profile
Freelance Psd developer in Contai, India
8 Yeras Experienced Web Developer Ready To Hire
I am a web developer for last 7 years in php, wordpress, joomla, Drupal, HTML,xHTML, javascript, jQuery and work independently, efficiently, and to a high standard.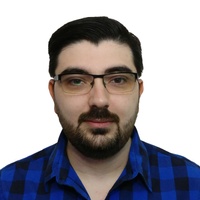 View Profile
Freelance Psd developer in Bucharest, Romania
Full Stack Web Developer specialising in PHP
Experienced Senior Web Programmer with a demonstrated history of working on complex projects. Skilled in PHP(Laravel, Zend, Wordpress), MySQL, JavaScript(jQuery,Vue.js,React), Node.js, HTML5 and CSS.
Are You a
Psd
Developer?
Get paid while making an impact. Become a Codementor for the next wave of makers.
Apply Now