Freelance Proxy Developers Available for Hire
Hire Now
Freelance Proxy developer in Marquette, United States
Emergency support specialist, cloud consultant, lifetime coder, Linux ninja, security guru, developer-operations liasion, systems administrator. Often called 'rockstar', 'unicorn', 'hero', 'savior', 'recluse'; seldom called on the phone.
I put out cyber fires over donuts and camp fires. Polyphasic sleeper serving all timezones! Provider of live-help in real-time via video conference for technologies I have mastered and problems no one else can solve. Writer of re-brandable content management systems (every app has content, does it not?), re-usable apps & APIs, member of Mensa & Intertel, slayer of salmon. Human languages for fun, programming languages for breakfast. I left Detroit in the Dot-Com era to live deep in the north woods, I wear camo every day and kill my own food when I have to. I solve my own problems with grace and efficiency. I'll be happy to solve yours! My three most valuable skills: * Problem solving * Anticipation (of variables and user expectations) * Machine logic These skills, when applied t...
Hire Now
Freelance Proxy developer in Studio City, United States
Director, Engineering at Ranker
Expertise in Java, Spring Framework, NoSQL, Automation, Rackspace, Monitoring and Optimization, DevOps, Ansible, etc
Hire Now
Freelance Proxy developer in Buenos Aires, Argentina
Versatile and experienced full-stack software developer. Lots of technologies.
Hire Now
Freelance Proxy developer in Lima, Peru
Software Engineer / Web Crawling & Data Scraping Specialist @ AirPR
Python, Django, Data Scraping, Web Crawling, Scripting, Data Processing, Linux, Servers.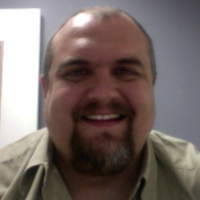 Hire Now
Freelance Proxy developer in Mokopane, South Africa
Professional IT Technologist & Executive | Software Development | Mobile App Development | IT Strategy | Hosting |
I've been developing and programming forever. It is what I do. I *love* helping people. I know many languages and methods. I've implemented many different things and I can usually find solutions to issues in a heartbeat. Let me help you , you will be glad you did.
Hire Now
Freelance Proxy developer in Kusadasi, Turkey
Sr. Developer & DevOps at Doktorsitesi.com
I am a 37 years old Developer & Computer Scientist who works with passion & add values to projects participated in. Linux enthusiast.
Hire Now
Freelance Proxy developer in Brainerd, United States
I am a full-time freelance web developer since 2006. I specialize in JavaScript / Node.js and enjoy helping people write better code.
Hire Now
Hi, I have been in the industry for 17+ years as a Employed and Contract Developer. Starting out as a standards based frontend Web Developer, transitioning to a backend / middleware Developer then migrating to and specializing in Multimedia leveraging Flash, Flex, Air, Developing cutting edge Interactive sites, Touch Screens, Kiosks, Enterprise level Rich Internet Applications (RIA), Product Configurators, e-Learning, Medical Device Simulations, Games, Digital Signage Systems, Mobile Development, and finally performance based creative technology such as VJ-ing, Projection Mapping and Interactive Installations.
Hire Now
Hire Now
Freelance Proxy developer in Hyderabad, India
Software Engineer at Microsoft
Creating new things, building exciting stuff renders me immense satisfaction and happiness. A technology enthusiast I love exploring new areas in computer science and keep in touch with the latest tech trends. As much as my love for learning is my love for imparting what I have learned.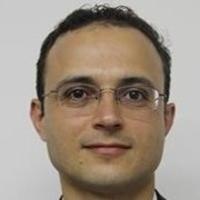 Hire Now
Freelance Proxy developer in Chicago, United States
Application Developer at Avaya
I am a calm person, friendly and loves to help. I like to solve logical problems and I believe that I am a bit clever, after hearing a lot of that from other people. I made good friends and I've met fantastic people. I am seeking to deepen my knowledge in software engineering and become more self disciplined and self planned.
Hire Now
Freelance Proxy developer in Oak Park, United States
Senior Full-Stack Engineer
I've taught Javascript to everyone from people completely new to the language to Google candidates looking to brush up on their whiteboarding skills before their interview. I'm comfortable anywhere in the stack and am very focused on making sure you understand how to solve whatever problem you have (so you can solve it in the future) rather than just solving it for you. You know what they say, teach a man to fish...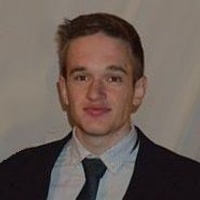 Hire Now
Freelance Proxy developer in Bucharest, Romania
Web & mobile developer
Full stack developer, freelancer, passionate about JS and teaching others.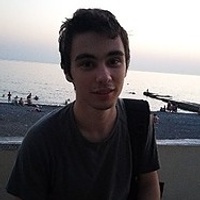 Hire Now
Freelance Proxy developer in Krasnodar, Russia
Сurious Full-stack developer
Hi! My name is Sam! I'm passionate full-stack developer. At the moment I work in S Media Link Compnany - one of the biggest development centers in South Russia. In parallel I study computer science depths in Krasnodar state University. We are spending a lot of time for data structures, algorithms and moundations of mathematics like linear algebra, mathematical analysis and many other things. In free time I try to implement this theory in real algorithms and problems using many python libraries. Aside from working on the web, I like to play with some new modern technologies like Machine Learning, Blockchain, microcontrollers and so on.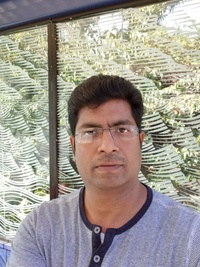 Hire Now
Freelance Proxy developer in Seattle, United States
SAP ABAP / SAP HANA - Sr. Technical Consultant
I am a certified SAP ABAP - Sr. Technical Consultant with 12+ years of SAP ABAP experience having in-depth exposure to SAP ABAP programming technologies – ALE / IDOCs, Proxy, RICEF objects, HR ABAP, OOPS ABAP, Webdynpro, Workflow, ALV, User Exits, BADI's, BDC & LSMW, SAP Script, Smart Forms, ADOBE Form and HCM Process & Forms. Also, have good experience in SAP HANA SQL Scripting, Data Modeling and consuming HANA objects in ABAP programming.
Are You a
Proxy
Developer?
Get paid while making an impact. Become a Codementor for the next wave of makers.
Apply Now