Freelance Protocols Developers Available for Hire
Hire Now
Freelance Protocols developer in Maceió, Brazil
Experienced mechanical engineer with diverse programming and algorithm development capabilities
I am a mechanical engineer, specialized in optical metrology and thermodynamics. Due to my over 15 years experience in product development and project work I can offer a wide variety of services. Besides the classical skills of a mechanical engineer I have due to my long experience in optical metrology excellent programming skills. Most work in image processing and optical metrology is done using software algorithms, usually requiring high speed data processing, including hardware addressing and the development of sophisticated algorithms. That is where I take most of my experience from. Besides I always programmed other things, like websites (wordpress), data bases, embedded devices and so on.
Hire Now
Freelance Protocols developer in Islamabad, Pakistan
C, Node.js, Python, VoIP, Network, Media Developer
Experienced System Architect with a demonstrated history of working in the computer software industry. Strong engineering professional skilled in Layer 7 Dispatchers, Protocol Stack Development, Diameter, Radius, Session Initiation Protocol (SIP), Media Servers, C, Python, Node.js
Hire Now
Freelance Protocols developer in Mumbai, India
Codementor for Languages like C,C++,Java,Android
I am a technical trainer in the area of computer science.I have been training students in various technical topics and core computer science subjects since 2013.I have worked for Oracle as a Software Engineer. Core value of mine is to change lives of millions using technology. I strongly believe that the industrial age idea " Go to school and get a job" is highly irrelevant and absurd in this information age. I conduct seminar and workshops about how a student could train himself and become successful in life using the current technology. I have worked with startups also, I know what is the need of the hour,can help all the students to bridge the gap from college to corporate and make the subject very interesting.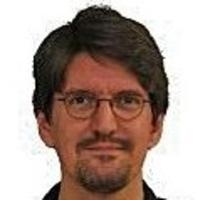 Hire Now
Freelance Protocols developer in Seattle, United States
Senior Performance Developer at NuData Security
Have in depth knowledge and experience debugging

protocols

such as UDP, TCP, DNS, HTTP, HTTPS, and tools such as tcpdump.
Hire Now
Freelance Protocols developer in Seattle, United States
Amazon Alexa
Solving next generation challenges and problems.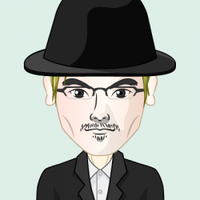 Hire Now
Freelance Protocols developer in Pittsburgh, United States
Patient teaching ... (Program/System)Design help ... Implementation help.
Full stack development, python/tornado/postgres/html/css/JS, C++ veteran, rendering. I can help with any of the above, using or creating algorithms and data structures to solve interesting problems.
Hire Now
Freelance Protocols developer in Chicago, United States
Senior iOS Developer with solid background in creating complex mobile applications downloaded by millions of users
Highly passionate and experienced iOS developer with more than 5 year of experience. • Shipped over 50 different iOS apps downloaded by millions. • Computer Engineering graduate from IIT • Great design and UX experience • CTO and founder at Thinkboks • Senior iOS and android developer at UPShow Experience with all core iOS apis and various third party apis. Parse, GPUImage, Firebase, Restful APIs, Auto-layout, Multithreading, Push notifications, In app purchase, Apple watch development, Apple TV development, iCloud, PassKit, SiriKit, Maps, Branch.io, Fabric, FacebookKit, Crashlytics, Raygun, Debugging, OAuth2, Braintree Payments, Square payments, Apple Pay, Networking, Peer to peer connectivity, Alamofire, AFNetworking etc to name a few. Basically I am able to help wi...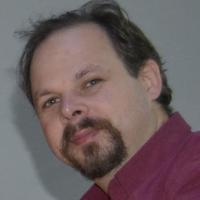 Hire Now
Freelance Protocols developer in Beijing, China
Free Software Architect - CTO Consultant - Blockchain Tech Advisor
i have been working with networking applications since 20 years. mostly http of course, but i also maintained a custom SMTP stack, and i am currently working with a platform that supports several protocols.
Hire Now
Freelance Protocols developer in Washington, United States
Web Software Engineer
I am making the world better by contributing to open source technologies for organizations and communities specializing in web applications. Ive contributed to projects that span the world and help people have a better relationship with technology on the web. Here are some of my projects: Django Activity Streams: Generates activity stream feeds for your websites so your users can know what other users are doing https://github.com/justquick/django-activity-stream Google Image Chart Wrapper for Python: https://code.google.com/p/google-chartwrapper/ Used by many sites around the world including Interlegis which helps the citizens of Brazil better understand their voting results. http://www.interlegis.leg.br/ PyGoogleVoice: Python wrapper for the Google voice "API". Lets you connect to the ...
Hire Now
Freelance Protocols developer in Colmenar Viejo, Spain
Software Engineer
I really believe that I could improve the lives of those around me and make them happier with the help of technology. Spending my days and nights designing the lifestyle that I always dreamed.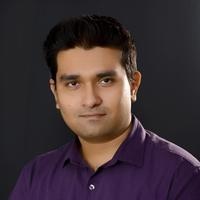 Hire Now
Freelance Protocols developer in Dhaka, Bangladesh
Knowledge Engineer
I am a long-time open-source contributor and Linux enthusiast. In the past I spent most of my time staring at a black screen with green text scrolling endlessly for hours and days. I am now fully invested in semantic technologies and this thing called symbolic artificial intelligence (which is basically traditional AI). While I am inclined on scientific research, nothing gives me more satisfaction than leading a technology product from inception to production, more so if that product exploits bleeding-edge technology.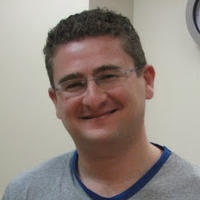 Hire Now
Freelance Protocols developer in Petah Tikva, Israel
Software engineer with 20+ years experience
Developed real-time software in multiple companies from design phases till maintenance of commercial versions. Likes helping people, debugging and solving coding problems.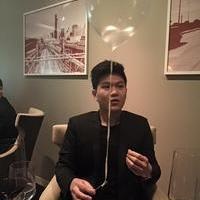 Hire Now
Freelance Protocols developer in Chicago, United States
engineering fellow
I'm an aspiring teacher and confident in my skills to solve your problems quickly by pointing you to the right resources and identifying misconceptions. Please come to our sessions on time and ready to learn! I'll do the same and make sure you go away with everything that you need. Minimum session length is 30 minutes.
Hire Now
Freelance Protocols developer in Oke Ila, Nigeria
FullStack Android Developer and UI designer
I am a full-stack Android developer certified by Google. I have been working on Android for the past 4 years with great experience world class projects and mentoring opportunities. Am currently a lead Android developer at Start Innovation Hub where i work as a mentor for the upcoming developers.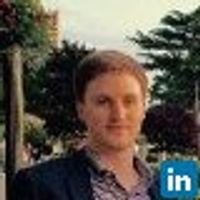 Hire Now
Freelance Protocols developer in Seattle, United States
Systems Developer
Senior Software Engineer for DELL Technologies. BS in Computer Science. Entrepener, hands on. C/C++/Go/Python Containers, Web Stack, Deployment, CI/CD
Are You a
Protocols
Developer?
Get paid while making an impact. Become a Codementor for the next wave of makers.
Apply Now