Freelance Productivity Developers Available for Hire
Hire Now
Freelance Productivity developer in Ashburn, United States
Technical Java Consultant & Coach
I spend my time working with a wide variety of architects, developers and other stakeholders. My passion is helping technical folk find better ways of doing things and solving their problems.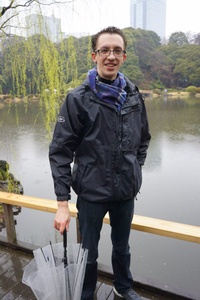 Hire Now
Freelance Productivity developer in Branford, United States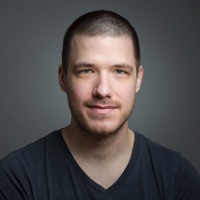 Hire Now
Freelance Productivity developer in Ashburn, United States
Javascript Front End Developer, UX Designer, Consultant
I am a development and UX design expert who helps companies build complex custom-made web applications by focusing on a single project at a time, having an agile proactive approach, and building software with business goals in mind. Through my boutique consultancy — codetree.co I work with established companies and passionate entrepreneurs to help them map out, design, and deliver their most important projects on time. Things I value: - Effective communication that keeps everyone informed and on the same page - Delivering weekly measurable results by showcasing working and improved software - Simple and transparent relationships in which everyone can speak truthfully Reach out and let's discuss your current challenges and future plans. At that point we will have a better idea as to whe...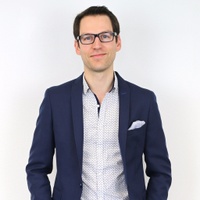 Hire Now
Freelance Productivity developer in Rennes, France
CTO - Architect - Fullstack developer
Consultant ✪ Architect/BoardMember @iAdvize ✪ CTO @Redsmin @RedisWeekly @mailpopin founder ✪ Sold @bringr to @iAdvize ✪ Trainer @EPSI_Nantes @UnivNantes ✪ #FullStackHacker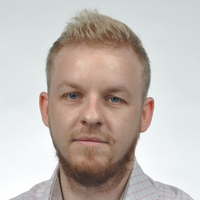 Hire Now
Freelance Productivity developer in Warsaw, Poland
Open for opportunities | Digital projects
Feel free to drop me a message for help with your projects. UI / UX design, frontend development, software architecture,

productivity

improvement, project management.
Hire Now
Freelance Productivity developer in Richardson, United States
Software Consultant
Programming is such a fun and creative medium. It's magical how code can breath life into silicon machines. The power to automate tasks, aggregate data, and grow businesses. To me, programming is both an art and a discipline. I enjoy helping others learn/improve their programming skills. Drop me a line.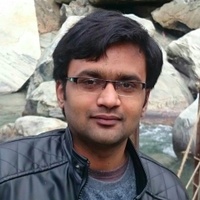 Hire Now
Freelance Productivity developer in Pune, India
Former Full-Stack @Zomato.com, Google Summer of Code Participant
Schedule a session here - https://calendly.com/shubham-desale/15min I am an experienced full stack developer with passion for sharing my learnings and insights. I love to work on large scale projects from ground up and have good experience of dealing with modularity, predictability, concurrency, scalability of an app throughout the dev cycle.
Hire Now
Freelance Productivity developer in Stetson, United States
DevOps Consultant
Self taught software architect, devops, automation, and infrastructure guy. Entry level to project lead in 11 months. Wanted more challenge, variety, control, and flexibility, so I left to consult. Core skills lie in the DevOps domain: infrastructure design, resiliency and failover, scaling, monitoring and analysis, deployment automation, configuration management, service discovery, and system administration. Capable of full cloud implementations from network layout to OS to stack to application to configuration, management, debug, instrumentation, and troubleshooting. Additional experience with JS build systems, Single Page Applications in JS/CS, 3D graphics and visualization; attempting to expand into algorithm design for both individual and distributed systems, monitoring and ...
Hire Now
Freelance Productivity developer in Ashburn, United States
Javascript Full Stack Developer & Trainer | Frontend Specialist
Freelance Javascript Full Stack Developer & Trainer | Frontend Specialist, with more than 15 years of experience in high performance sites. Expertise in Javascript, developing code in Agile software environments and applying software engineering like OOP, refactoring, design patterns and TDD. Frontend development w/ several JS frameworks (React, Angular, Vue...): Components, Testing, State Management (Redux), Auth & Security. Backend development with Node.js: API's development, Authentication systems (Passport), Express, MongoDB (Mongoose) SSR w/ React, Streams & Sockets Wide experience in Web Design (HTML5/CSS3 development) and in delivering websites that are accessible, usable with the highest quality and fully semantic code. Fluid Layouts & Responsive Web Design (Flexbox, CSS Gri...
Hire Now
Freelance Productivity developer in Palo Alto, United States
Engineer, Leader, Builder
Being a hands-on programmer I spend part of my day building and architecting technical solutions. For me great technology is built by great teams. I am passionate of building the culture for high-velocity teams to thrive in. I have been the first engineer in companies and growing the technology stack and team as startup grows. I have consulted with teams and organizations to improve their technology footprint. I believe in taking small steps each day to build a successful business.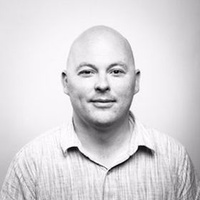 Hire Now
Freelance Productivity developer in Munich, Germany
TCO efficient CTO
In my over 15 years with various Fortune 500 companies and startups, I have held a variety of increasingly responsible positions in engineering, including systems & software engineering roles. I have managed changes in large scale infrastructures without downtime while customers were actively using the system. Besides engineering I have experience in managing onshore & offshore software teams delivering mission critical systems. I also work with startups as a mentor and advisor.
Are You a
Productivity
Developer?
Get paid while making an impact. Become a Codementor for the next wave of makers.
Apply Now