Not looking for Process Developers? Find other types of developers: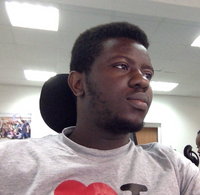 View Profile
Freelance Process developer in Lagos, Nigeria
Software developer, Life learner, Community builder... Driving Passion with knowledge
Software developer, Life learner, Community builder... Driving Passion with knowledge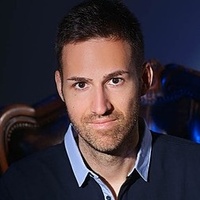 View Profile
Freelance Process developer in Berlin, Germany
Mentoring on Agile Development of Maintainable Web Applications
My name is Zsolt and I am a Software Engineer specialized in development of Javascript-based Web Applications with React and Redux, using the principles of Test Driven Development. I am interested in contributing to software solutions that last. Therefore, I continuously raise my own standards when it comes to software development best practices, and help others adopt these standards as well. In return, my teammates also surprise me with innovative ideas. I strongly believe that these small improvements take teams to the next level in terms of efficiency, accuracy and development speed.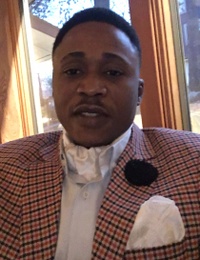 View Profile
Freelance Process developer in Atlanta, United States
Solution Developer, Consultant, Software Engineer, Tutor
Adekunle graduated from Ladoke Akintola University of Technology with a Bachelor's degree in Computer Science. His experience involves writing, testing and deployment of desktop, mobile and web applications across different domain and industries. Adekunle majors in the development of both front and backend technologies that drive enterprise solutions. He also has a great working knowledge of Robotic

Process

Automation using Blue Prism, Salesforce, ETL, Reporting and Database systems which include Microsoft SQL Server and MySQL and has programmed against the aforementioned extensively. Adekunle has developed and deployed enterprise applications to Private, Public and Government sector to run their day to day activities and operation among few. He is a Microsoft Certified Professional, Mi...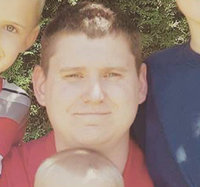 View Profile
Freelance Process developer in Monmouth, United States
Project Manager and Programmer
I am a full stack developer with experience in multiple languages. Experience in almost all industries, website, mobile, app, and gaming sites/systems. Hard working, and always learning new technologies and methods of doing things with programming.
View Profile
Freelance Process developer in New York, United States
SRE at HBO, Former Head of Operations at FastCompany.com, CTO at Mirtrik.by oversee dev practices and processes. Linux enthusiast. Entrepreneur.
As I said in my profile summary I think

process

is the key to everything. I built complete dev processes starting from nothing to systems with continuous integration.

Process

help all team members to be on the same page.

Process

ties the whole company! Don't underestimate it.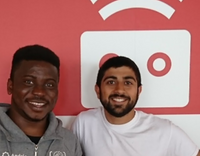 View Profile
Freelance Process developer in Lagos, Nigeria
Software Developer
I love to cook, and if you've watched some of my tutorials, I like using cooking as an example. I also like to cook good and quality code that are easily maintainable and scalable in the long run. Aside coding, I write fictional stories, love swimming and trying out risky things. Life is short so I live on the edge. I am also a good teacher and an obedient student, I love to pair program with anyone willing to. I so much believe that knowledge is not found in one place or one individual, you can find knowledge in anywhere even in places where you list expect.
View Profile
Freelance Process developer in Ahmedabad, India
.NET, C# & Xamarin stack code monkey, hoping since 7+ years
Throw me some C# or .NET or Xamarin, I live on that. Your problem will be casted to acceptable solution !!
View Profile
Freelance Process developer in Richmond, Canada
Full-Stack CEO, Lean Startup Consultant, Super Genius, Force of Nature
A leader. A brother. (Possibly) Your secret lover. Also referred to as "Who was *that*?" or "What just happened here?", Justice Gray is what would happen if a professional wrestler and a computer scientist had a baby, that baby married a hurricane and they had a child named Justice. He is passionate about Lean Startup principles and ideals, and Agile like a vast, predatory bird. Most importantly, he is a builder who loves to build: building applications, building teams, building businesses and building dreams. When he's not saving the world one company at a time, he can be found espousing his thoughts either on LinkedIn or at whoisjusticegray.com. Note: If you are looking for a much less prohibitively expensive - but possibly more talented and equally handsome - resource to singlehand...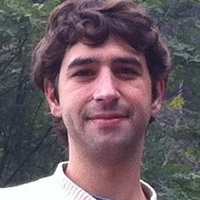 View Profile
Freelance Process developer in Montagnac, France
full-stack web developer specialized in Symfony and Drupal
I have extensive experience working for web agencies and prides of my attention to detail. I likes to discover and learn new technologies that I can employ in creating the best solutions for my projects.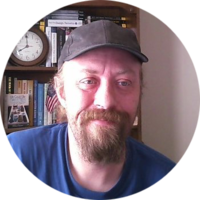 View Profile
Freelance Process developer in Vilcabamba, Ecuador
C#, TDD, and and Clean Coding Expert with 18 Years Experience
I am an experienced, committed software engineer who continually seeks clean, elegant solutions to business challenges. My lifelong passion for technology drives me to proactively expand my horizons, constantly exploring and evaluating new languages, platforms, frameworks, tools, and best practices and applying them in my work to produce truly awesome results. I also believe that a fundamental prerequisite of highly successful teams is the open, honest interchange of ideas, feedback, and experience, culminating in an environment of personal and professional growth for all involved. It is in this spirit that I offer to share my experience with others as a CodeMentor.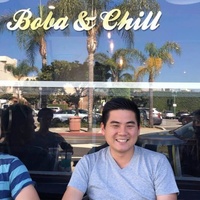 View Profile
Freelance Process developer in Los Angeles, United States
Software Engineer
I've worked as a software engineer in both large corporate and small startup environments. I have experience building server backend systems, front end web user interfaces and mobile applications.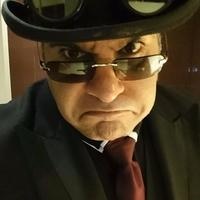 View Profile
Freelance Process developer in Manchester, United Kingdom
Engineer with 20+ years web, desktop,devices. Mixing TDD, BDD & MDD, EA, Stats, Math & Code into a fizz of a biz.
Hi! My name is Ethar, though you'll get away with pronouncing it "Ether". "I love coding!" and despite that intro, I don't like sounding like Donald Trump. Not that you could ever confuse us two really :) I've been a full stack guy for over 20 years and these days, churn out JS, Node, C#, both SQL & NoSql and run on AWS, including developing IoT platforms and Alexa skills. As well as coding help, I also encourage developers and architects to look at problems differently. Committing to effective, clean, value driven solutions is crucial and my experience both in code and business provides a unique slant on why code is written in the first place. I also regularly recruit, so understand the needs of folk trying to break into the industry. Despite over 22 commercial years in the IT indust...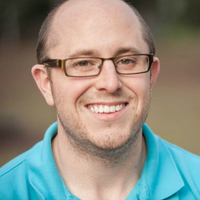 View Profile
Freelance Process developer in Fairfax, United States
Senior .NET Software Developer, IT Business Analyst,, Technologist
After discovering my passion for bringing the human side of technology & web development to help individuals and organizations level up, I never looked back. I truly enjoy working within the technology field as I have the opportunity to work with others to figure out not only what they want, but why they want it. I want to feel what they are envisioning. Afterwards, I can look back and know that not only was the right solution implemented, but a great relationship was also cultivated. I look forward to utilizing my 20+ years of wearing many hats involving technology and my 10+ years of .NET C# Web Development to help teams and organizations level up. Experience Summary: 20+ years' experience with: • Standard Web Technologies • Online Marketing & Advertising • Business Development • Relat...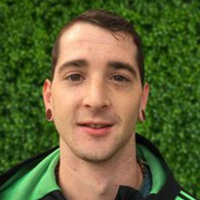 View Profile
Freelance Process developer in Burlingame, United States
Graphic designer, website developer, sales & marketing background.
Hi, I've been part of the Silicon Valley startup community since 2011 and am excited to share my skills with the CodeMentor community. Areas of expertise: - Graphic design (UX, UI, branding, promotions, decks etc) - Website development (CMS systems and integrations, blogging, content development, SEO) - Sales (B2B, SaaS, presenting) - Marketing (outbound & inbound) I'd like to help you with your project, let's get started!
View Profile
Freelance Process developer in Jaipur, India
Technical Architect, Software Engineer/Developer, and a Roboticist with passion for Knowledge Flow
Lets connect and start discussing about your doubts/questions.. Intro: I am a Software Engineer/Developer with 6+ Years experience in Software Development. My experience and expertise make me a good Technical Architect along with an engineer. I have mostly worked on web/server softwares, middlewares and applications. I have acquired expertise and good experince with following - Specialties (Software/Programming): - Angular 2/4 - Java, Python, Javascript/Typescript, C++ - Messaging, REST, Network Programming(TCP/UDP), Netty, API/SPI Libraries. - RPC (Cross platform, cross language) - Serialization/Deserialization: XML, JSON, Messagepack, YAML - OrientDB, PostgreSQL - Web: NodeJS, Cordova/Phonegap, Canvas/WebGL programming in Javascript, HTML, CSS(Basic) - Designing Performant, Low latenc...
Are You a
Process
Developer?
Get paid while making an impact. Become a Codementor for the next wave of makers.
Apply Now