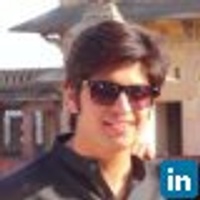 Priyank Trivedi
Built Django based IoT platform's dashboard at Zenatix.com
Github repositories
kafka-introduction
These are first hand notes from a webinar titled "Getting Started with Apache Kafka" on Wed, Jun 28, 2017 by Janakiram MSV organised by DigitalOcean.
reddit_miner
Flask application using MongoDB and Pymongo to perform text mining on Reddit.com. Since reddit stores its data in the form of a json document, its easier to apply text mining techniques and process them in a NoSQL databases, one of them being MongoDB.
Set Up your Python Development Environment
This post helps new users set up the Python environment for development purposes. This post advises users not to tamper with default python configs and install separately for development purposes.
Terminal Hacks Every Developer Should Know
Learn command line hacks that can massively boost a developer's productivity.