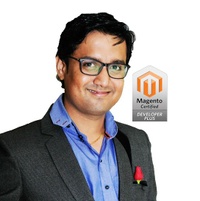 Pritesh Modi
Magento Certified Consultant
For every 15 minutes
A Creative, Innovative, Smart working and of course hard working young professional from Ahmedabad-India focused on growing in the field of Information Technology. More than 7 year experience as Software Engineer gives me knowledge about each open source technologies and make me Passionate about Development. This experience shows me all phases of product development life cycle. Expertise in Magento, Ecommerce, Wordpress, Developing, Optimization, Security, Designing makes me Unique. Enthusiastic, Passionate and Vibrant learner who is always wants to learn something new from each person and technology. Always open for opportunities in leadership customer-facing roles (Professional Services, Project Management, etc) or a Technical Operation / Services / R&D lead position, in a world-wide company carrying out innovative software development. Specialties: • Mageto Development • 7 + years of professional experience as PHP programmer • Excellent team player with positive attitude • Marketing Strategy • Career oriented, hard working and ability to handle multiple tasks • Familiar with E-commerce Web Development systems • Good time management and organizational skills • Effective command over written and verbal communication skills • E-Business & Entrepreneurship • Strategic Planning • Quick learner and ability to learn new concepts Framework(MVC):CakePHP,CodeIgniter, Laravel CMS:Magento, Joomla, Wordpress, Mobile: Jquery Mobile, Iphone Mobile, Responsive theme Other:Ajax,XML, HTML, JavaScript, CSS, WYSIWYG layout tools Integration : google map, paypal, jquery,java script,XML,JSON,facebook, Google APIs, Payment Gateways Integrations, APIs development. O/S : Window, Linux
Average Rating
4.8
(4 ratings)
Great service - would recommend, thank you :)
Knowledgeable, helpful, and an excellent attitude to work with. Has been responsive and communicative and helped me make quick progress on my problem. Highly recommended. Coming back for more.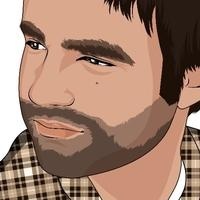 Pritesh was able to implement a custom header and footer in my magento store exactly as I specified it in only 4 hours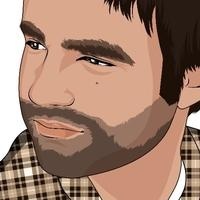 Pritesh is very knowlegable in magento 2. He implemented several features on my existing magento store and improved the performances of the product page.