Not looking for Primefaces Developers? Find other types of developers:
View Profile
Freelance Primefaces developer in Joplin, United States
Full Stack designer/developer/engineer
Created and managed a several projects using the JSF

Primefaces

development stack.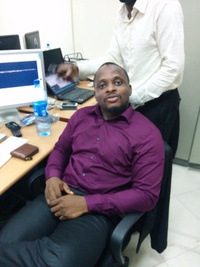 View Profile
Freelance Primefaces developer in Lagos, Nigeria
Full stack PHP and Java developer
I am an experienced full-stack software developer with about a decade in the field, primarily in back-end development for different types of front end e.g. Mobile and Web front-ends. I am very good and debugging and solving software challenges. My strong areas are basically Java and Php although I have some experience in other programming languages and concepts like .Net framework and Python.
View Profile
Freelance Primefaces developer in Hrodna, Belarus
Java developer with 8+ years experience
I worked with a wide range of java enterprise level projects in several IT companies. I customized such java opensource projects as Centric CRM, Liferay and Alfresco
View Profile
Freelance Primefaces developer in Brasília, Brazil
Software Engineer
Experienced Java Developer and Software Architect, with problem-solving capabilities and knowledge of technology directions and trends. Have been responsible for coding, designing, building, testing and monitoring Java applications. Have strong technical background, with solid development skills in core Java fields and algorithms. Because of this, I can choose the right tool or framework for a task. Most of time I am coding back end algorithms for complex problems in different areas, like Telecom and Judiciary domains. Speaker at conferences on Java and Big Data. Technical Instructor and Professor of Java Platform.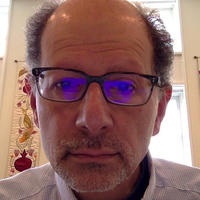 View Profile
Freelance Primefaces developer in Columbia, United States
Senior Software Architect and programmer with over thirty years industry experience
I have a unique ability to combine extensive technical and innovative problem solving skills with business savvy and effective personal communication skills. I love working with technology and people to solve real world problems. I bring a wealth of experience across a wide array of technologies and project domains. I'm very easy to work with and known as the go-to person for help with the latest technologies and difficult technical challenges.
View Profile
Freelance Primefaces developer in Bogotá, Colombia
Full stack Java Developer
Systems Engineer with more than 12 years of experience in governmental and private organizations. Skills in the definition of architectures, advanced management of Java-based technologies, SQL and NoSQL databases, GIS, agile methodologies and RUP, coaching capacity and team leadership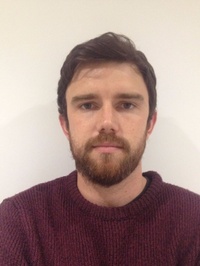 View Profile
Freelance Primefaces developer in Castleisland, Ireland
Full Stack Cloud Software Engineer
I'm a Full Stack Software Engineer with strong experience designing, implementing and deploying JavaEE REST applications / services, as well as corresponding UX, primarily using single page applications (Angular). Comfortable converting customer requirements to low level software design using Entity Relationship Diagrams and Software best practices / methodologies (fan of Gang Of Four). Very quick to get up to speed in a new environment and usually a 'go to' person to help with debugging or finding solutions to difficult issues. .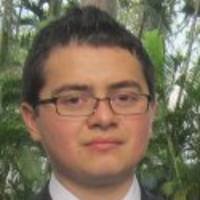 View Profile
Freelance Primefaces developer in San Salvador, El Salvador
Java and Jenkins Certified Professional with more than +6 years coding,
I am an experienced Java Developer with strong core language knowledge and experienced in developing and design application with high performance. I have worked with several technologies for in a diversity of application servers for example Weblogic, Glassfish, Tomcat, Websphere, etc, along with technologies as EJB, JPA, JSF, JSP, Spring Data, Spring MVC, Services (Rest and SOAP), JAXB, JDBC, JMS, besides I have worked along with technologies such as Oracle BI Publisher, Jasper Server, Jasper Reports. I have strong knowledge working in an agile model speeding up deliveries along with tools such as Jenkins, Nexus, Artifact, Maven, Ant, to accelerate deliverables across environments and reducing risk while its deployment through Continuous Integration and Continuous Deployment. I have been...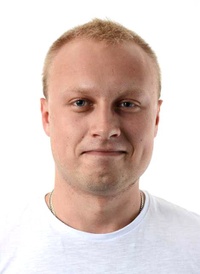 View Profile
Freelance Primefaces developer in Gdynia, Poland
Experienced Software Engineer / Architect | Currently in financial sector. I code on daily basis so I could understand your problems and for sure I dont bite you :)
Im software engineer specialized in Java technologies. During my career I designed, implemented, tested and successfully delivered number of projects in different business sectors including: automotive, clothing, financial, ETL etc. for blue chip companies. I could provide high quality and testable code or architecture design for enterprise robust, scalable, safe, modular, layered, abstract and decoupled systems in full stack from back to frontend. Im also programmer by passion and strongly focused on self - development. Im of course interested in technologies but also in soft skills e.g. methodologies etc. Im strongly interested in software architecture, design patterns and also cybersecurity. Im open to new technologies and ideas. I always try to analyze problems from higher perspective ...
View Profile
Freelance Primefaces developer in Santa Tecla, El Salvador
Distributed systems/web developer
I'm a distributed systems developer with expertise on load balancing, actor model, networking and functional programming.
Are You a
Primefaces
Developer?
Get paid while making an impact. Become a Codementor for the next wave of makers.
Apply Now