Not looking for Preprocessors Developers? Find other types of developers:
View Profile
Freelance Preprocessors developer in Playa del Rey, United States
Full Stack JavaScript Engineer with a passion for teaching
My name is Steve and I am interested in helping others navigate the fast paced field of web development. I have been developing websites since the 90s and have 3 years experience teaching at the collegiate level from teaching at General Assembly, Marymount College, and Syracuse University. I am currently the lead on a project at Symantec Corporation, where I oversee and develop UI components for enterprise web applications using AngularJS. My expertise stretches beyond this framework into ES6, Node Express, CSS architectures, and I am particularly strong in the area of computer graphics. Hire me today and you will find a passionate teacher who wants to help the next generation of engineers build performant web experiences.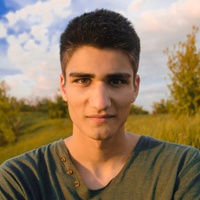 View Profile
Freelance Preprocessors developer in Vienna, Austria
CEO & Developer at Studio XXII
Hello 👋, I am an experienced Front-end developer, Designer & Consultant. Usually working with large scale front-end architectures and complex web animations 👾. Love to share knowledge 📚 . Also, love analog photography 🎞 and cold spaghetti 🍝.
View Profile
Freelance Preprocessors developer in Bradford, United States
Web Designer willing to go the extra mile
Navigating Web Design and HTML + CSS comes naturally to me. I understand the relevance of future technological direction and its impact on the design formats we use today. Just as I love Web Design, HTML and CSS, one of my passion is to share my experience and knowledge through collaboration where all participants benefit. I make sure every person I mentor takes away new, solid knowledge condusive to their fields. I mentor with simple to understand language and terminology, clear examples and honest patience. Every time you have a lesson with me, I guarantee you will level up. 🎓 My knowledge in Web Design can be found in further detail in Smashing Magazine: https://www.smashingmagazine.com/author/ricardozea/ If you are more interested what I have to say about this realm, below are t...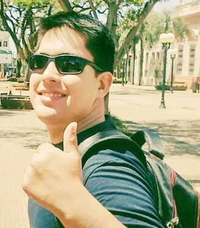 View Profile
Freelance Preprocessors developer in Encarnación, Paraguay
Full Stack Developer & DevOps
Hi there! I'm a highly focused FullStack Developer with 5 years' experience working in a variety of developments as a freelancer and as a part of developer's teams, I've been working always from my location as a remote developer. I'm always looking to code to the highest standards to write solid code. I'm continuing learning and using new technologies to improve my work's quality and skills. I'm trustworthy, organized, methodical and with a really good eye for the details. I understand the value of good communication regarding all progress for the whole entire work as a fundamental key to tighten the long lasting relationships. I'm comfortable working either independently or as part of a team. I'm a computer's technician, help desk, support and more too. I've worked around 2 years for ...
View Profile
Freelance Preprocessors developer in Berlin, Germany
Full Stack JavaScript Developer / Designer
Making sure design & data tell the same story, create some pictures once a while.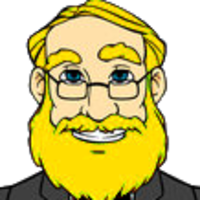 View Profile
Freelance Preprocessors developer in Chicopee, United States
I haven't had a dissatisfied client yet
MS in Computer Science with over 12 years of professional experience from IBM to startup founder to freelancer with a lifelong ♥ for coding. I've published two IT books; expect excellent communication skills and professionalism.
View Profile
Freelance Preprocessors developer in Naas, Ireland
Designer/developer with a penchant for beautiful code and great food - in that order 💯
Designer/front-end developer dabbling in CSS3/HTML5, jQuery/JS, Ruby, PHP, and whatever else I can wrap my head around this week. Big fan of well-structured code (ffs indent!!), crazy good startup concepts, brilliant design & nice people. I love solving problems and helping people so feel free to ping me and let's get the ball rolling.
View Profile
Freelance Preprocessors developer in Gdansk, Poland
Professional backend and frontend developer. Javascript enthusiast with solid .NET background. Focused on details. Interested in design and development of clean and well designed solutions.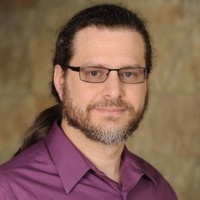 View Profile
Freelance Preprocessors developer in Tel Aviv, Israel
Full Stack Web Developer and Designer
I am an experienced Web application designer and developer. I am fascinated by ways to influence people's behavior singly and in groups. My main goal in life is to use my powers for good. Specialties: Web app development and design, open source, open data, user research, UX, and usability. Particular back-end expertience with Python frameworks like Google App Engine, Pyramid, Flask, Morepath, Django, Zope, and Plone. Particular front-end experience with JS frameworks and tooling such as jQuery, jQueryUI, AngularJS, AngularUI, Bootstrap, Grunt, Gulp, Bower, and Yeoman.
View Profile
Freelance Preprocessors developer in Carnaxide, Portugal
Full Stack JS Engineer - Expertise in Angular Apps
I am a full stack developer specializing in JS, Angular, HTML, and CSS (Sass) - especially Angular applications - I architect, build and maintain angular apps.
View Profile
Freelance Preprocessors developer in Arlington, United States
Software Engineer
I'm a software engineer and entrepreneur based in Washington DC. My technical work has been in a variety of industries - Food Service, Entertainment, IT Professional Services, and Financial Services, so I enjoy problem-solving in any situation but have found my niche with full stack web development. I've gained a recent interest in mobile development and data processing, and am actively learning more about both!
View Profile
Freelance Preprocessors developer in Curtis, United States
React / React Native / Node
I work with Node, React, React Native, KOA, and all things Javascript. My focus is on front-end, mobile, and user experience design. My background came from C# MVC plus many other paths over the last 20 something years. You may recognize my name from my previous speaking arrangements with Microsoft or from Larry Roof's books (WROX). I was awarded the "Best of Miercomm" award for my design and implementation of NEC's unified communication client, and all those loyalty kiosks in GameStop stores were designed and written by me :) You can find me hanging out on my open source projects: Defunctr, and ThunderFlurry. I am also a contributing member to Keystone, React Native, and a few others.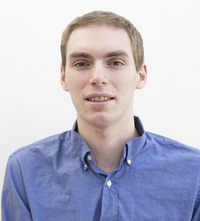 View Profile
Freelance Preprocessors developer in Hightstown, United States
Full Stack Professional Java and JavaScript Developer
I am experienced software engineer who works full-time as a full-stack developer (Java and JavaScript) at a software company in New Jersey. I also have a background in education, with many hours of professional experience doing private tutoring, working in learning centers, and doing other work in the education space. I understand how to help you while making you feel good about what you learn. I am very conscious of keeping my students from feeling overwhelmed or lost. I meet you wherever you are in your current skill level, and I understand that everybody starts a given topic as a complete beginner. Learning with me is enjoyable and empowering.
View Profile
Freelance Preprocessors developer in Beringen, Belgium
Front-end developer / Drupal Themer
I am an front-end developer / Drupal themer with over a decade of experience in de web-development in field. I've worked for big Clients as The New York Times, City of Ghent, Thomas Cook etc. My specialities are Front-end development for CMS systems like Drupal, WordPress, Sitecore, Magnolia etc.
View Profile
Freelance Preprocessors developer in Delhi, India
Front-end developer and designer; Writer and speaker on web animations
For just about anything front end related, I'm the guy you want and I'd love to help! I've written for CSS Tricks and others, work as a front-end developer, am an international speaker on front end topics, and specialize in web animation and user interaction. I am a Stack Overflow regular who teaches anyone from absolute beginners to people who work in front-end but want to improve their skills.
Need to Hire a Senior
Preprocessors
Developer?
Get Started
Are You a
Preprocessors
Developer?
Get paid while making an impact. Become a Codementor for the next wave of makers.
Apply Now