Not looking for Preprocessor Developers? Find other types of developers: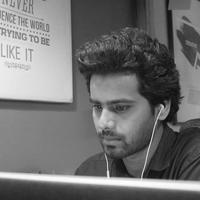 View Profile
Freelance Preprocessor developer in Deoria, India
CTO/Deep learning Researcher (NLP) @ Neuron
I am the CTO/Deep Learning Researcher(NLP) at Neuron and supervise the research and development work of Neuron's core NLP platform. Area of work: - Deep Learning in NLP - Recurrent/Recursive Neural Nets, Convolutional Neural Nets, Attention Networks - Sequence Labelling, Sentence Classification, Auto encoders, Encoder-Decoder Models, Sentence Embeddings, Predictive Statistical Modelling - Machine Learning - Regression, Ensemble Learning, Neural Nets, Recommendation Systems Interested in working with: - Memory Networks - Deep Reinforcement Learning - Deep Generative Models - Optimization methods for DNNs - Deep Learning for Computer Vision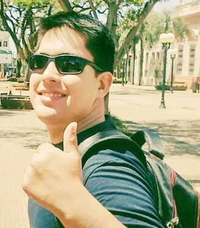 View Profile
Freelance Preprocessor developer in Encarnación, Paraguay
Full Stack Developer & DevOps
Hi there! I'm a highly focused FullStack Developer with 5 years' experience working in a variety of developments as a freelancer and as a part of developer's teams, I've been working always from my location as a remote developer. I'm always looking to code to the highest standards to write solid code. I'm continuing learning and using new technologies to improve my work's quality and skills. I'm trustworthy, organized, methodical and with a really good eye for the details. I understand the value of good communication regarding all progress for the whole entire work as a fundamental key to tighten the long lasting relationships. I'm comfortable working either independently or as part of a team. I'm a computer's technician, help desk, support and more too. I've worked around 2 years for ...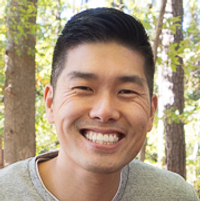 View Profile
Freelance Preprocessor developer in Cary, United States
Eater of pizza, work-from-home dad, maker of useful things
I like building things and helping others through sharing of my knowledge. My only job in serving my mentees is to leave them with a smile on their face by solving their problems in a timely and professional manner. I've built websites and web applications for small businesses to large organizations in the past, allowing me to solve problems of all sizes. I do my best to leverage my experiences and skills to make sure I understand the problem a mentee has and provide a solution that solves their problem. I would love the privilege of providing my knowledge in helping you meet your goals. Feel free to contact me to discuss how I can serve you. Thanks and I hope you're having an awesome day!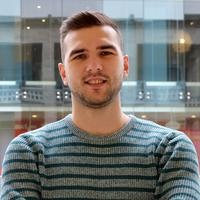 View Profile
Freelance Preprocessor developer in Tirana, Albania
UI/UX Developer at DM Consulting Services
I am Wordpress Developer and Front-end Engineer. I enjoy converting pixel-perfect PSD or Sketch files to HTML/CSS/JS using latest tools and plugins.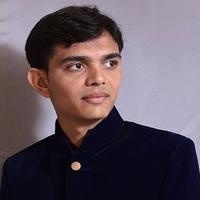 View Profile
Freelance Preprocessor developer in Ahmedabad, India
Smart - Quality Work At A Fair Price
I am an experienced Web Designer & Developer with a passion for converting client's concepts into reality. I enjoy working with clients and take note of every requirement they have through proper communication to ensure perfect results. I produce high quality work with fast turn around at a fair price. I am an expert in Wordpress, Woocommerce, Codeigniter, PHP, CSS3, Angularjs, Gulp, Grunt, Sass, HTML5, Drupal and Magento development. If my areas of focus are in line with your project requirements, send me a message. I'd love to hear your needs and see if I'm the best candidate for your project.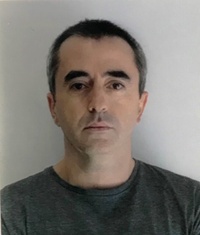 View Profile
Freelance Preprocessor developer in Rivas-Vaciamadrid, Spain
 Senior iOS Developer.
Expert in swift, objective-c, Xcode. Programming for iOS since 2008. Crashes, performance issues and weird bugs are welcome.
View Profile
Freelance Preprocessor developer in Panama City Beach, United States
Experienced web applications developer of 10 years
I'll be able to identify quickly whether I can help you. I work full time at a startup and am versed in many languages and paradigms of development. I have lots of server side experience from dev-ops all the way to the frontend. I may even be able to help with WordPress.
View Profile
Freelance Preprocessor developer in Delhi, India
Front-end developer and designer; Writer and speaker on web animations
For just about anything front end related, I'm the guy you want and I'd love to help! I've written for CSS Tricks and others, work as a front-end developer, am an international speaker on front end topics, and specialize in web animation and user interaction. I am a Stack Overflow regular who teaches anyone from absolute beginners to people who work in front-end but want to improve their skills.
View Profile
Freelance Preprocessor developer in Lewisham, United Kingdom
Professional software engineer and C++ enthusiast.
I'm Vittorio Romeo, a professional full-time C++ Software Engineer, and a computer science and technology enthusiast. Programming is my passion. Since I was a young child, I've always been interested in computers. When I was 11-12 I had my first experience with programming, and I fell in love. Since then, I've always tried to learn more and more about programming and computers in general. C++ is my favorite langauge and I consider myself an expert, especially in the latest standards (C++11/14/17). I'm an active member of the C++ community and game-development community. I've spoken multiple times at CppCon, C++Now+, ACCU, Meeting C++, and other C++ conferences. You can find all my talks here: https://www.youtube.com/playlist?list=PLTEcWGdSiQelEQw64Z7EL2vk6LsKW_Ouj Programming has always...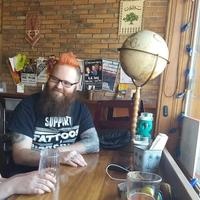 View Profile
Freelance Preprocessor developer in Largo, United States
I practice The Art of Getting Your Shit Done while building kickass web apps, websites, and products.
In under 10 years, I evolved from a junior web developer to a seasoned front-end engineer, entrepreneur, product developer, and mentor. I accompanied a startup through Y Combinator that raised a $7.8M Series A, graduated from 500 Startups with the 7th fastest growing startup in the batch, and founded or co-founded numerous businesses and products.
View Profile
Freelance Preprocessor developer in London, United Kingdom
All-round Web Developer with strengths in front-end technologies
I am a front end website developer who specializes in CSS and has a passion for optimization. I have experience in HTML, CSS, JavaScript, PHP and MySQL. Frameworks and libraries that I work with include Wordpress, jQuery and Modernizr.js
View Profile
Freelance Preprocessor developer in Clayton, United States
Director of Technology at New Kind
I have extensive experience with front-end development and user-experience methodologies. I am a strong advocate for web standards and progressive enhancement, and believe that building value through usability and data-driven design is the best way to grow a product. Specialties: User Experience Design, Front-End Development, Social Media Implementation, Goal-Oriented Online Strategy
View Profile
Freelance Preprocessor developer in Quito, Ecuador
Front-End Developer with most than 7 years of experience
Front-End Senior Interface Designer and Developer I am a freelance webdesigner and front-end developer. My web development studio is named Kooltivate. My work is focused in the design and development of websites for small and intermediate bussines in Ecuador, Spain and United States since 2005. Always interested in web trends part of my work is focused in Responsive Design using HTML5, CSS3. My graphic design skills are related with Adobe applications: Photoshop, Illustrator, InDesign and others. In my work I using frameworks like Joomla (expert) and Wordpress to create projects for business firms and non-profit organizations.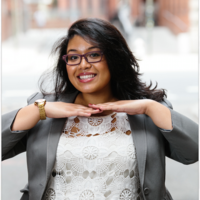 View Profile
Freelance Preprocessor developer in Ashburn, United States
Front-end developer, designer, 7yrs of front-end exp
Front end dev / Designer with years of experience templating for Wordpress, Django and Rails. Loves CSS, preprocessing with Sass & holds a soft spot in my heart for HTML emails!
View Profile
Freelance Preprocessor developer in Austin, United States
eCommerce Architect and Front End Developer
I work as an eCommerce architect and front end web developer building large scale web stores on the Demandware platform.
Are You a
Preprocessor
Developer?
Get paid while making an impact. Become a Codementor for the next wave of makers.
Apply Now