Marco Predari
$20.00
For every 15 minutes
I started using Angularjs in a small web agency in 2013 developing web applications. Then I have improved my experience with this framework durign the years developing Cordova, Ionic applications. Then my recent works include large admin panels for entrerpise companies where my contribute was to design the entire application structure and code scaffolding.
My programmer career started as a Frontend Developer, I have started to develop small applications in Js to huge and complicated dashboard for the enterprise world. Frontend developement it's not just the knowledge about web and Javascript but also create the perfect UI software architecture that your customer needs.
My opinion is that no one can be considered a developer if doesn't know a versioning system, specially Git. I consider myself quite an expert on Git because I learn over the years how to do anything wrong. So later I had the chance to learn which is the logic under Git versioning and how to dominate it.
I know python as an academic. I am very good to teach all the bases of this language and also deep dive into tricks and secrets of python programming.
Jarvis Is a smart home objects hub. I am currently developing the mobile app to command all the smart devices inside your home.
In beaconforce I have developed the Main mobile application with cordova and ionic. And I have also created an architecture of drools rules used inside the application.
My responsibility was to develop a web application to print the price list of the Fedrigoni paper.
Github repositories
eiffel-bowling-game-kata
Bowling game kata implemented in Eifflel
node-translator
A tool to convert your translations from Excel file into separate language Json files
Self-Initializing Classes
A basic tutorial about how to use metaclasses and decorators in Python.
Average Rating
5.0
(2 ratings)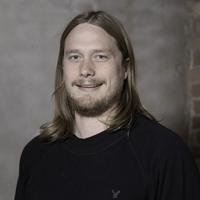 Marco detected what caused the problem right away and was eager to solve it. When it took a bit longer to solve than first estimated he paused the session so that in the end I felt that I got my problem solved for a fair price. My biggest recommendations !
Marco helped me with a question I've been struggling with and explained clearly why my code was not working.