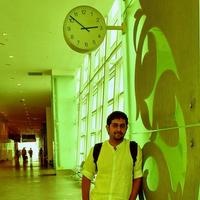 Prashanth S
Software Developer for past 3+ years, still counting
Average Rating
5.0
(9 ratings)
Jan 2016
Prashanth was great! He hit the ground running trying to find out a solution and getting to know the code. The app was a bit of a monster but he easily navigated through it to find out what exactly the issue was and how to resolve it. I definitely recommend him!
Nov 2015
Had some long standing issues with images and js html on my website, fixed it quickly and efficiently. Big thanks
Fast guy, was really stuck and he helped in less than a minute
He's awesome and very helpful. I gave him some difficult fun problems and he came up with a good solution for me. And he's pretty fast.
Awesome mentor! Really highly recommended, precise and to the point
Oct 2015
Prashanth is great! Super helpful and knowledgeable.
Solid mentor! He was very helpful.
Helped me to Solved my problem fast. Awesome Mentor.